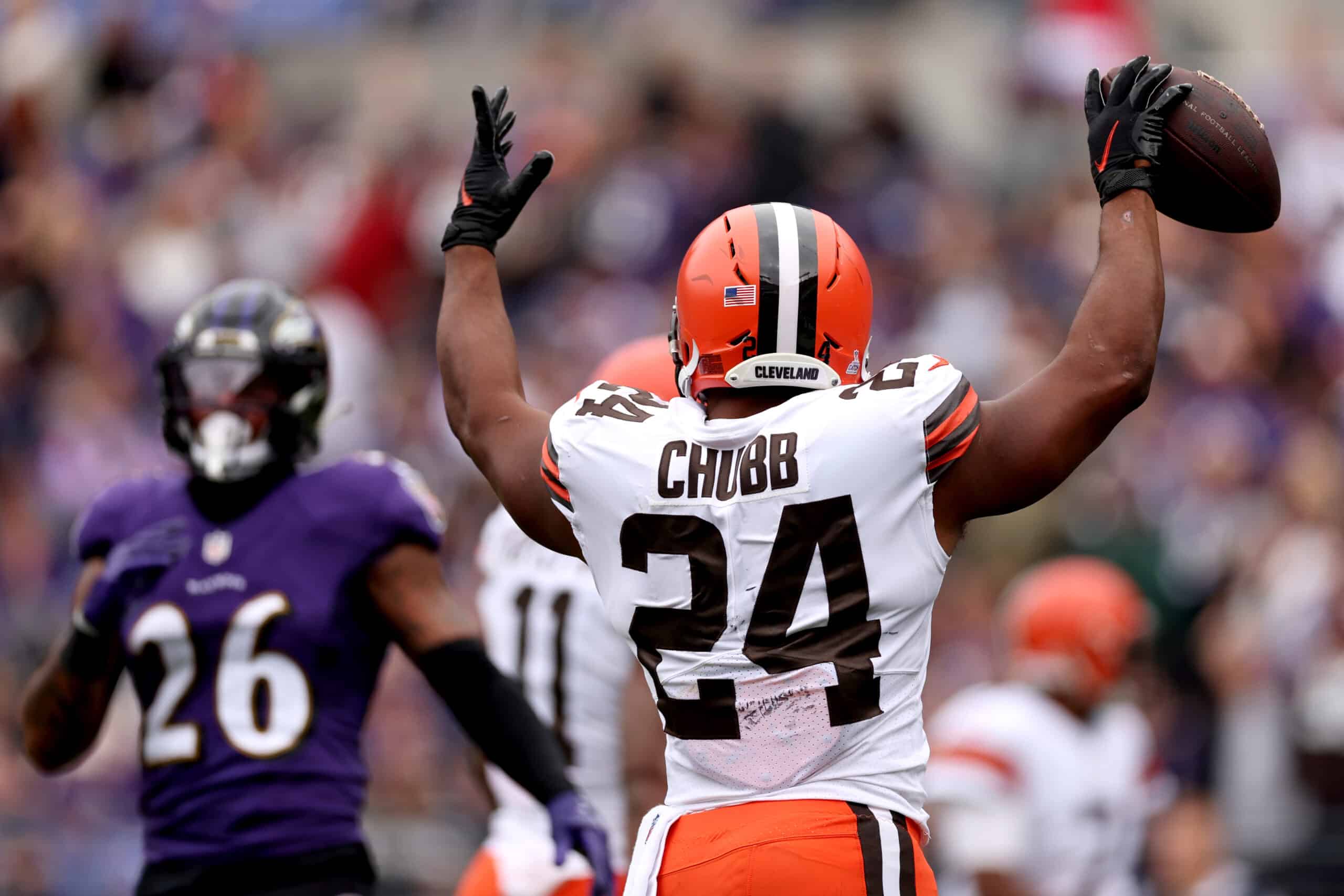 The Cleveland Browns entered their offseason a few weeks ago, and there has not been much to talk about.
But, one idea that has surfaced was the Browns possibly trading running back Nick Chubb.
The 27-year-old running back has been one of the best in the league over the past few seasons.
Just last season Chubb set a career-high in rushing yards with 1,525 while adding 12 touchdowns.
He is one of the most valuable players on the Browns, and trading him does not make much sense.
The idea of trading Nick Chubb is the kind of made up debate we have to fill our time with when the only real conversation about the Browns is whether or not Deshaun Watson will return to Pro Bowl form.

— Ben Axelrod (@BenAxelrod) February 13, 2023
One interesting reason for trading Chubb would be that running backs do not have long shelf lives.
They usually start to wear down in their late twenties or early thirties.
But, Chubb has shown no signs of slowing down throughout his career.
He is an elite rusher on a team that loves to run the ball.
Also, the trade value for most running backs is not very high.
Especially ones that have as many carries as Chubb has during his career.
The best move for the Browns will be to keep their star running back and continue to feed him the ball.
Even though trading Chubb does not make sense, the Browns should look to be aggressive this offseason.
Adding more impact players on defense should be the first concern of General Manager Andrew Berry.
Cleveland could use another defensive lineman and secondary player that can make an immediate impact.
Also, the Browns should look to be in the wide receiver market again.
Giving Deshaun Watson as many good weapons as possible should bring the best out of him.
If Watson can return to his top form next year, the Browns will certainly be contenders.