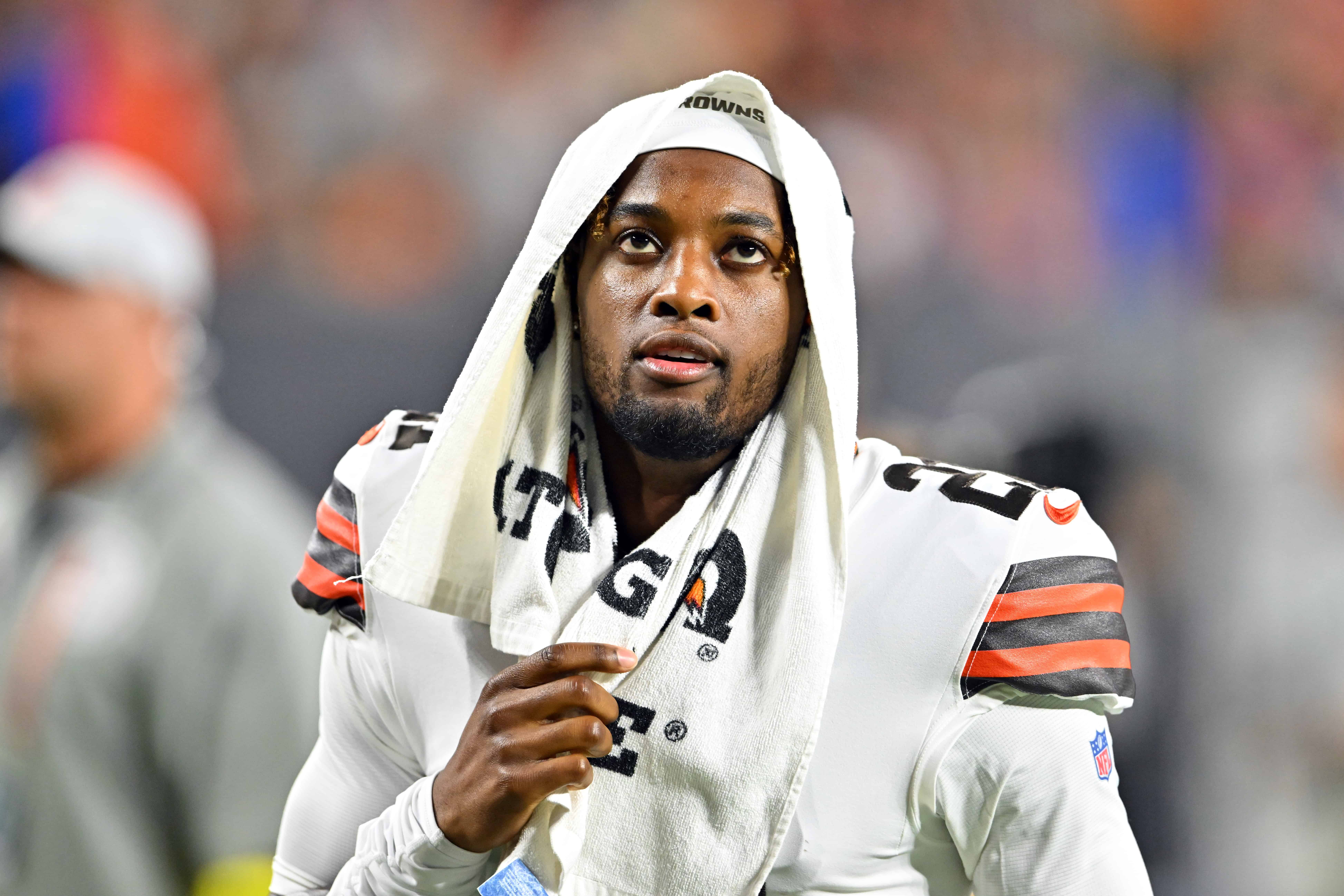 Jim Schwartz puts a lot of emphasis on rushing the passer.
And that means a lot of man-coverage for the Cleveland Browns' cornerbacks this season.
Fans and pundits at Cleveland's training camp can see the strategy in action.
And when you throw in speedy and skillful receivers, it leads to some fun training camp duels.
Moore vs Ward 🍿 pic.twitter.com/ID9q53RnCW

— ESPN Cleveland (@ESPNCleveland) July 29, 2023
ESPN Cleveland is one of many who note a particular play in an ongoing Denzel Ward versus Elijah Moore battle.
Ward jumps the pass and gets into position for the interception.
But Moore reaches out and snags the ball from the All-Pro cornerback.
Adding insult to injury, Moore breaks free for more yards after the catch.
2 Happy Position Groups
Browns beat writers make much of Elijah Moore's enthusiasm and skill set this offseason.
And he is determined to prove the New York Jets were mistaken in dealing him away.
While his talent was never doubted in New York, they have concerns about his attitude.
But Moore is the perfect teammate in Cleveland so far, doing any and everything coaches ask of him.
#Browns Elijah Moore beats Denzel Ward for TD in red zone 7 on 7s pic.twitter.com/n1PTw8ybYb

— Fred Greetham (@FredGreetham9) July 27, 2023
And his new coaches and teammates laud his speed, crisp routes, and great hands.
Meanwhile, the corners are thrilled with Schwartz's scheme which allows them to do what they do best.
Ward, Martin Emerson, and even the reluctant slot corner Greg Newsome are animated and effective.
Even if Moore gets the best of them from time to time.
What It Means To The Browns 
Cleveland's offensive line often notes how going against Myles Garrett every day makes them better.
And we can assume the same about Cleveland's wide receivers and corners.
There is a discernible difference between real-game speed and preseason speed.
But don't underestimate the competitive spirit brewing among the two position groups.
The Deshaun Watson x Elijah Moore connection is going to be fun to watch this year 🍿 pic.twitter.com/GYNOEQGwxf

— SleeperNFL (@SleeperNFL) July 27, 2023
It is a healthy and fun battle that makes each group better as September approaches.
There are a few pundits who don't think much of Cleveland's wide receiver room.
But it is difficult to see why during this training camp.
And practicing against Schwartz's elite secondary only makes them better.