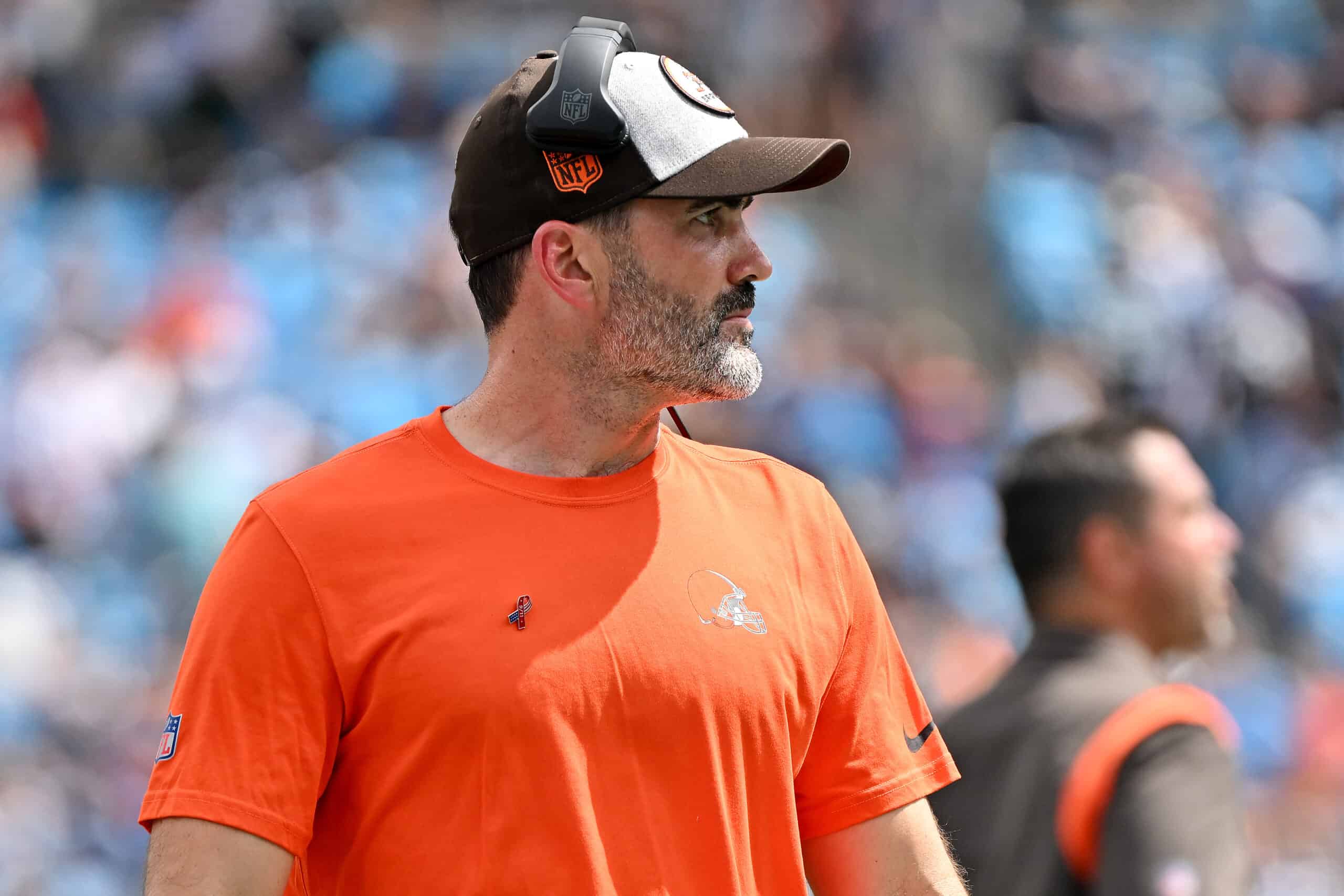 So much for building camaraderie in West Virginia.
At the end of the Cleveland Browns' off-site training camp session, things got a little testy between some players.
Maybe it was just a misunderstanding, or maybe it was the heat that led to a skirmish after the last play.
But according to Kevin Stefanski, it was nothing unexpected.
#Browns Kevin Stefanski on the 2 fights at the end of practice pic.twitter.com/I8S4AmZwgh

— Mary Kay Cabot (@MaryKayCabot) July 30, 2023
"Skirmishes, jawing… it happens in every training camp at every level. They're tired. They're hot. They've been going against each other. So, I'm not surprised by it at all," said Stefanski.
To that end, the incident might have started off as a playful smack after an excellent defensive play.
But James Hudson was having none of it and chased down Ogbo Ogoronkwo for a return shot.
It is not clear if Ogoronkwo was even aware that Hudson was seriously upset as he scooted away.
Once Hudson caught him, teammates rushed over to break up the ensuing melee.
What Happened? 
On the play, Deshaun Watson threw a pass that was broken up by Jordan Kunaszyk.
With everybody's eyes downfield, Ogoronkwo took a slap at the side of Hudson's helmet.
He immediately ran away, almost as if to hide from what he did.
But Hudson was right on his tail, and when Obo pulled up, punches were thrown.
Fight: #Browns players going after it during Training Camp.

(Via @MaryKayCabot)pic.twitter.com/DHDV5Plw5n

— Dov Kleiman (@NFL_DovKleiman) July 30, 2023
Stefanski told reporters that there will be consequences for the punches thrown.
As he noted, punches thrown in a game get you ejected, and you don't want to practice that kind of thing.
But he also said the players discussed it and "it's over."
The incident itself lasted only seconds before players returned to a jovial mood to end the session.
What It Means To The Browns 
Stefanski is absolutely correct in his assertion about training camp fights.
In a brutally hot environment, tempers can flare.
There are players trying desperately to impress while others with locked-in roster spots are trying not to get hurt.
That can lead to disagreements among teammates or mixed-practice opponents, as Browns fans have seen.
It was hot today 😂😂😂

— Ogbo Okoronkwo (@OgboOkoronkwo) July 30, 2023
But Ogoronko's helmet slap was a cheap shot, even if it was meant in fun.
An open-handed slap to someone's helmet generally isn't going to hurt anyone.
But in this case, it may cost both players a few dollars fine or some other menial punishment.
And life goes on in the Cleveland Browns preseason.