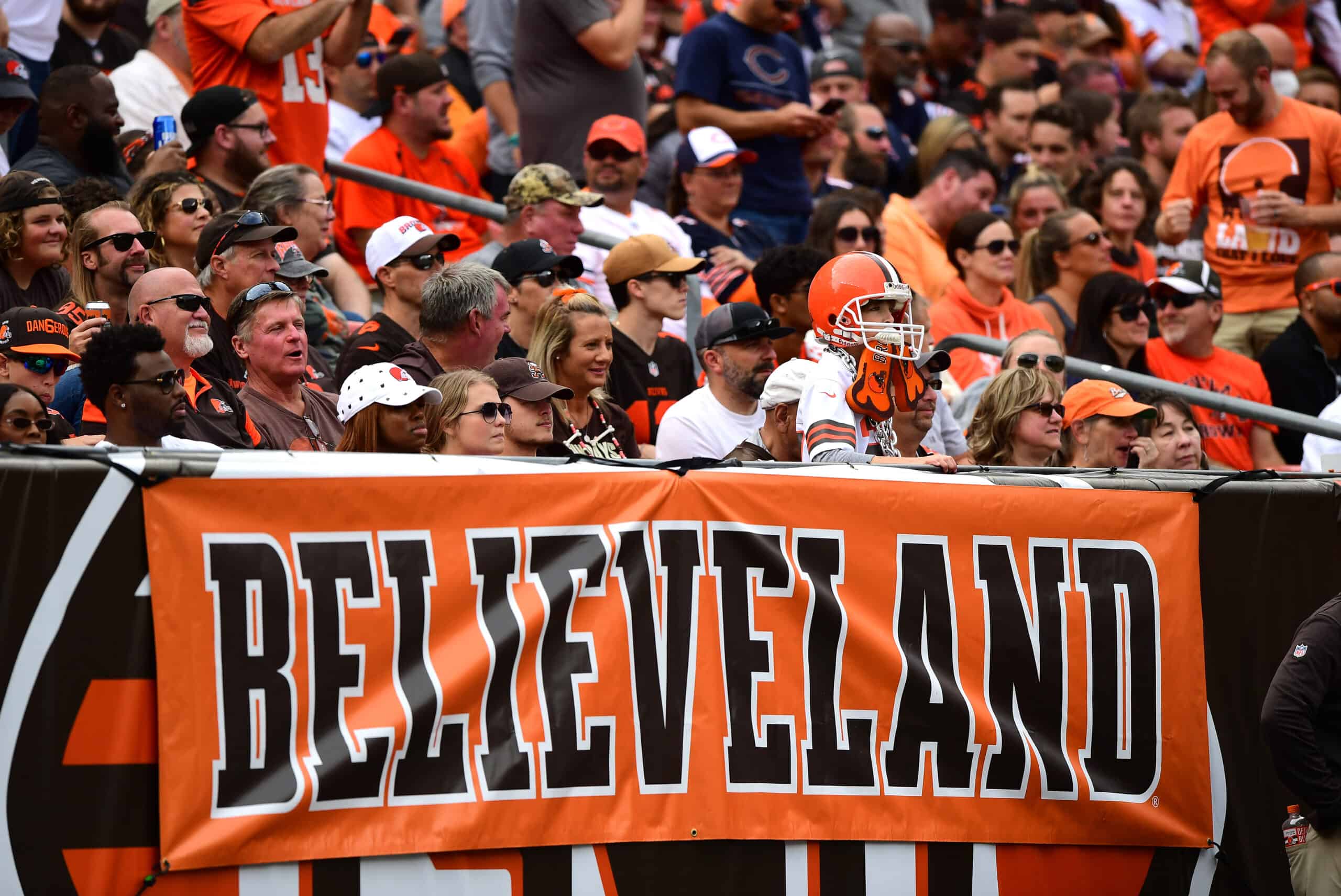 The rise in COVID positives has left the Cleveland Browns shorthanded this week.
The organization is already without Baker Mayfield and Case Keenum as both tested positive.
That leaves Nick Mullens as the only active quarterback on the roster for Saturday's game against the Las Vegas Raiders.
Although, the positive tests continue piling up for Cleveland, so fans cannot be certain that Mullens will be able to suit up.
That has led to speculation about what might happen if Mullens is unable to play on Saturday.
Getting Off The Couch
This situation is obviously frustrating for Browns fans.
All these positive tests have shorthanded their team in the middle of a playoff race.
Although, some fans have tried to find a bright side in this devastating situation.
Fans went to social media in an attempt to get former Browns quarterback Tim Couch to suit up for Cleveland on Saturday.
I'm ready. Let's do this. I can hand off to Chubb and throw sceeens all game haha

— Tim Couch (@TimCouchQB) December 16, 2021
The 44-year-old jokingly agreed to play for Cleveland.
"I'm ready.  Let's do this.  I can hand off to Chubb and throw sceeens all game haha." Couch said.
Although, Couch is the same age as Tom Brady, so maybe he does have some hidden talent left in the tank.
It's worth noting that Couch's last appearance in the NFL was in 2003.
He spent five seasons in Cleveland and threw 64 touchdowns and 67 interceptions in 62 games.
The former first overall pick from 1999 had a short lived NFL career, but maybe it's time for his comeback story.
Mullens Or Bust
All jokes aside, it seems like the Browns are going to be forced to start Mullens versus the Raiders on Saturday.
The 26-year-old has seen moments of success in the NFL, but has mostly struggled.
Although, the Browns literally don't have another quarterback on the roster.
Right now, possibly fullback Johnny Stanton might be asked to start if Mullens is unable to play.
Sadly, wide receiver Jarvis Landry is also sidelined due to protocols, so he can't be an option at quarterback.
Possibly, the Browns bring in another quarterback or the next day or so.
Mullens is the starter right now, but I'm sure everyone is onboard with a Tim Couch redemption tour.
Otherwise, Johnny Manziel probably isn't doing anything or the Browns could pick from their handful of other quarterback busts over the last decade.