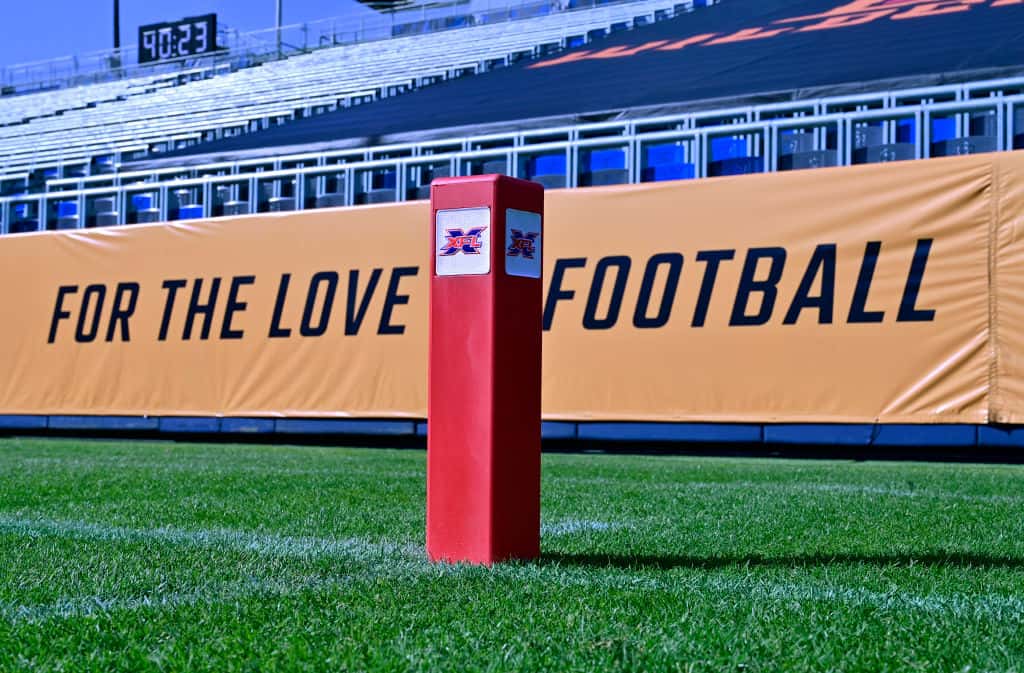 Not so long ago, Cleveland Browns fans raved about how big of a superstar Josh Gordon was going to be.
And while that wasn't the case for many reasons, his natural talents and skills were never put into doubt.
Now, at 31 years old and no longer a part of the league, Gordon is bringing his career back to life with his recent play in the XFL.
Gordon helped the Seattle Sea Dragons get their first win of the season, showing some strong rapport with Ben DiNucci.
DiNucci to Gordon has been unstoppable 🔥

(via @B_DiNucci6) pic.twitter.com/qJ3aNs0Wfa

— NFL on ESPN (@ESPNNFL) March 6, 2023
DiNucci and Gordon were at their best in the fourth quarter, leading a big 30-26 comeback to hand the Vegas Vipers their third loss of the season.
Gordon hauled in six catches for 118 yards and a couple of touchdowns, including a 65-yard grab on 4th-and-2 to win the game.
Of course, it's the XFL we're talking about here, and Gordon should've and could've kneeled at the one-yard line to secure the win with a field goal as the clock expired, but hey, it was still a pretty cool play.
Gordon's off-field issues kept him from fulfilling his seemingly untapped potential, and it's a shame that we never got to see just how good and dominant he could've been.
Once touted as one of the most promising players in the league, Gordon later bounced around the NFL and even managed to get a Super Bowl ring with the Kansas City Chiefs.
So, all things considered, it's nice to know he's still out there and finally making the most of his talents.