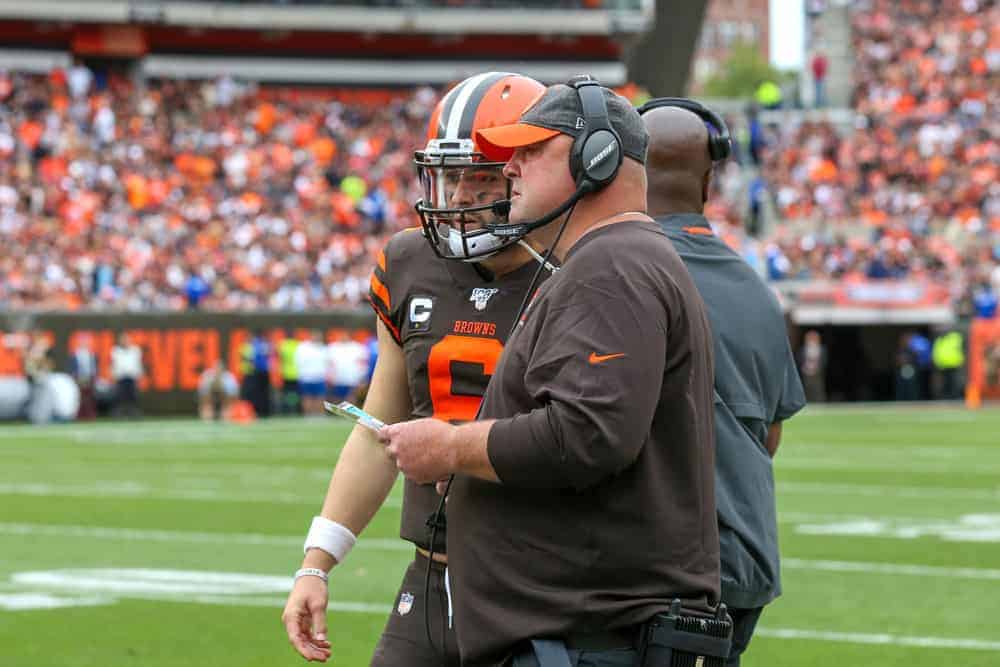 The Cleveland Browns were favorites in their rematch against a shorthanded Pittsburgh Steelers team that resulted in a 20-13 loss on Sunday.
It's also no secret that the Browns have underachieved and fallen short of high expectations after all the moves they made in the offseason.
The Browns made perhaps the biggest offseason splash move when they acquired star wide receiver Odell Beckham Jr to make him in the No. 1 option in their passing game.
However, they have struggled for much of the season to get Beckham Jr the ball and he is currently on pace to have his worst season statistically of his career.
Perhaps the most damaging matter against the Browns are the ones that appear to be self-inflicted.
The Browns are the most penalized team in terms of yardage in football currently with 926 penalty yards
They rank 5th highest in penalty calls against them with 99.
After the Steelers loss on Sunday, the Browns have now lost 7 of their last 12 games and face very small odds to make the postseason.
With all the talent that Kitchens was given to work with this year, ownership/or GM John Dorsey could make a decision to move on from the experiment with Kitchens after only one year.
However, Kitchens doesn't appear to be too worried about his job status as his seat grows warmer.
"No, I am not," he told reporters when he was asked on his thoughts about his job security.
Kitchens has also taken a lot of criticism for wearing a "Pittsburgh Started It" t-shirt prior to their matchup with the Steelers on Sunday.
"I had a jacket over it so I should not have extended my arm to take the picture," Kitchens said of the shirt. "That is what I should not have done."
Many Steelers commented after the game and said it gave them extra motivation against the Browns.
They also said it's something that their coach would have never done.
While the Browns are not yet eliminated from the playoffs, they are not helping themselves losing to lesser talented teams.
The more the Browns continue to stumble, the more questions Kitchens will face about his future and being out after only 1 year on the job.