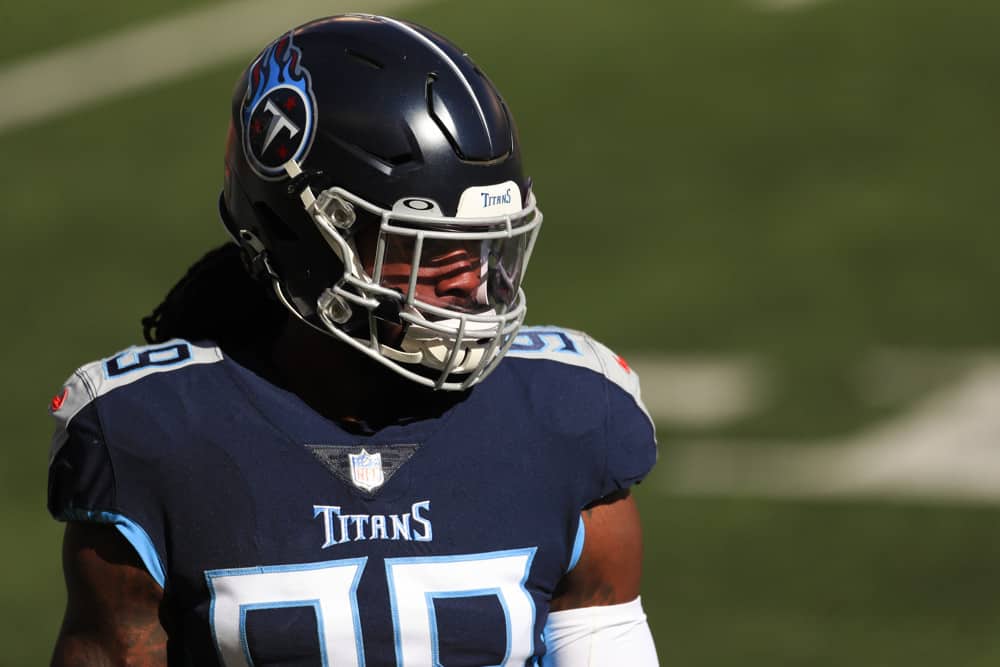 The Cleveland Browns, under GM Andrew Berry's tenure, have been comprised of smart, fast, and versatile players.
In Berry's first year in 2020, he built a versatile offense, and the goal in 2021 has certainly been to work on the defense's versatility.
Signing free-agent defensive end Jadeveon Clowney automatically upgraded the Browns defense.
Picturing Clowney lining up opposite Myles Garrett should send chills down the Browns' opponents' spines.
#Browns QB Baker Mayfield referred to D-ends Myles Garrett and Jadeveon Clowney as "my two tiny friends." He said it's fun to watch them work, but it wouldn't be very fun to go against them. They add a special dynamic, Mayfield added.

— Nate Ulrich (@ByNateUlrich) June 16, 2021
However, Clowney is willing to play defensive end or tackle which just makes Joe Woods' job a little more fun.
Clowney recently talked about the differences among the positions.
"Everything happens quicker down there [at tackle]. You have to get into your rush a lot quicker with everything happening, but you're closer to the quarterback so it's a win/lose. Everything happens fast, but you're going against a lot of non-athletic guys inside so the matchups are there, and you just take advantage of your matchups. I feel like I can play inside or outside. I don't mind."
What Joe Woods Will Do
Woods also has Takk McKinley who can be a force at defensive end.
That opens up many possibilities to move Clowney, Garrett, and McKinley around to keep opposing offenses guessing.
Woods alluded to that recently when he said:
"(Opponents) are going to make a choice of who they're going to chip and where they're going to slide the protection to. It will be a great complement, and we will also be able to move those guys around just to try to create some favorable matchups for ourselves."
Jadeveon Clowney, Myles Garrett set to create 'favorable matchups'

📰 » https://t.co/3vvfbNWwjf pic.twitter.com/JwYCzJnnUA

— Cleveland Browns (@Browns) June 24, 2021
Getting Game Ready
One of Joe Woods' big challenges is weaving all the new members of the defense together into a cohesive unit.
He has a mixture of rookies and well-known veterans.
The other thing he has is training camp and the preseason to work out the kinks.
This is good news since the Browns travel to Arrowhead in Week 1 to take on the Kansas City Chiefs so they need to be ready to battle on September 12.