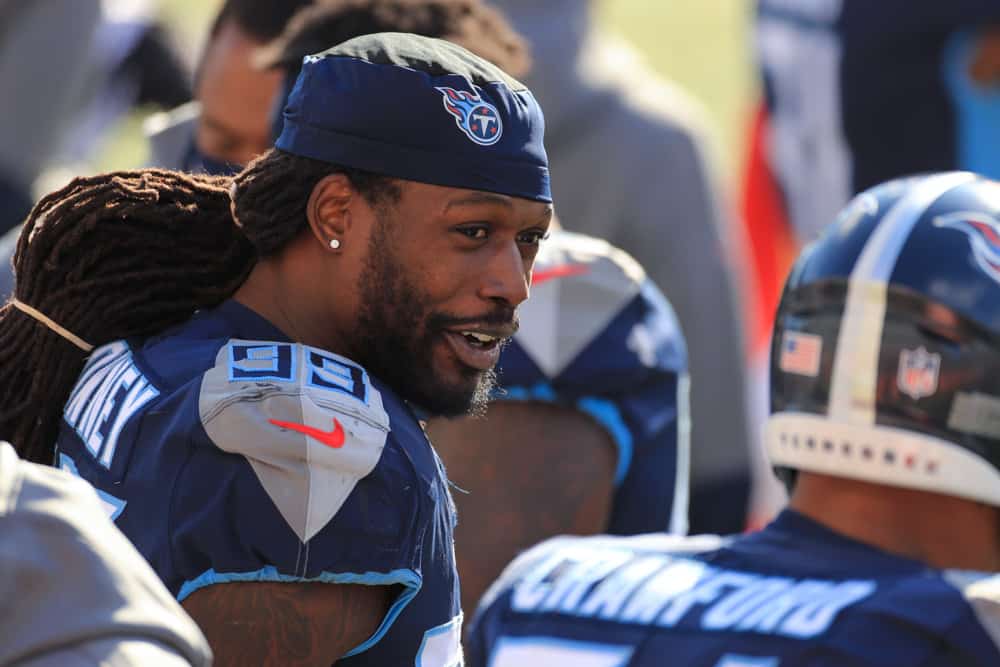 The long awaited arrival of free agent defensive end Jadeveon Clowney is over.
After finally being signed last week and sought after for at least a year prior to that, Clowney will be a member of the Cleveland Browns in 2021.
Among the many pressing questions was what number would he wear.
It appears he will wear No. 90.
It looks like Jadeveon Clowney will be returning to 90 in Cleveland (and Jordan Elliott needs a new number) https://t.co/EfnSdfLiWX pic.twitter.com/y7dLKiLfjw

— Ben Axelrod (@BenAxelrod) April 20, 2021
Jadeveon Clowney's Jersey History
Clowney enters his eighth year in the NFL.
Cleveland will be his fourth team.
He played for the Houston Texans from 2014-2018 and wore number 90.
In 2019, he also wore number 90 as a member of the Seattle Seahawks.
Last season, he was a member of the Tennessee Titans and wore number 99 in his injury-shortened season.
As a member of the Cleveland Browns, Clowney will revert back to number 90.
This is good news if you are a superstitious type because wearing number 99 did not do Clowney any favors last year.
Number 90 in Browns History
90 Days: Rob Burnett #Browns #BrownsTwitter #DawgPound pic.twitter.com/97AyoFvcA3

— Downtown Browns (@DowntownBrowns_) June 12, 2020
Another well-known Browns defensive end wore number 90.
He was Rob Burnett, drafted by the Browns in 1990 in the fifth round (129th overall).
Burnett played for the Browns from 1990-1995 until the Browns moved to Baltimore.
He played for the Ravens from 1996-2001 and finished his career with the Miami Dolphins after spending two seasons, 2002-2003.
For the Browns, he played in 93 games and recorded 81 solo tackles.
Expectations for Jadeveon Clowney
Browns are signing Jadeveon Clowney to a one-year deal, per @RapSheet

Cleveland's defensive front 😳 @brgridiron pic.twitter.com/da7vS1v7ph

— Bleacher Report (@BleacherReport) April 14, 2021
Clowney is taking a pay cut.
In 2020 with the Titans, he was paid $13 million.
The Browns deal includes $8 million in base salary and up to $2 million in incentives.
Despite a lesser payday, expectations are high that Clowney, opposite Myles Garrett, will shut down opposing offenses.
In his three Pro Bowl seasons (2016, 2017, and 2018), Clowney played between 73% and 87% of the defensive snaps.
He played 57% and 38% of defensive snaps in the past two seasons.
Besides Clowney, the Browns added depth by signing Takk McKinley also.
All of this means the expectations for the Browns at the defensive end position are much higher in 2021 than in previous seasons when Myles Garrett did not have help.