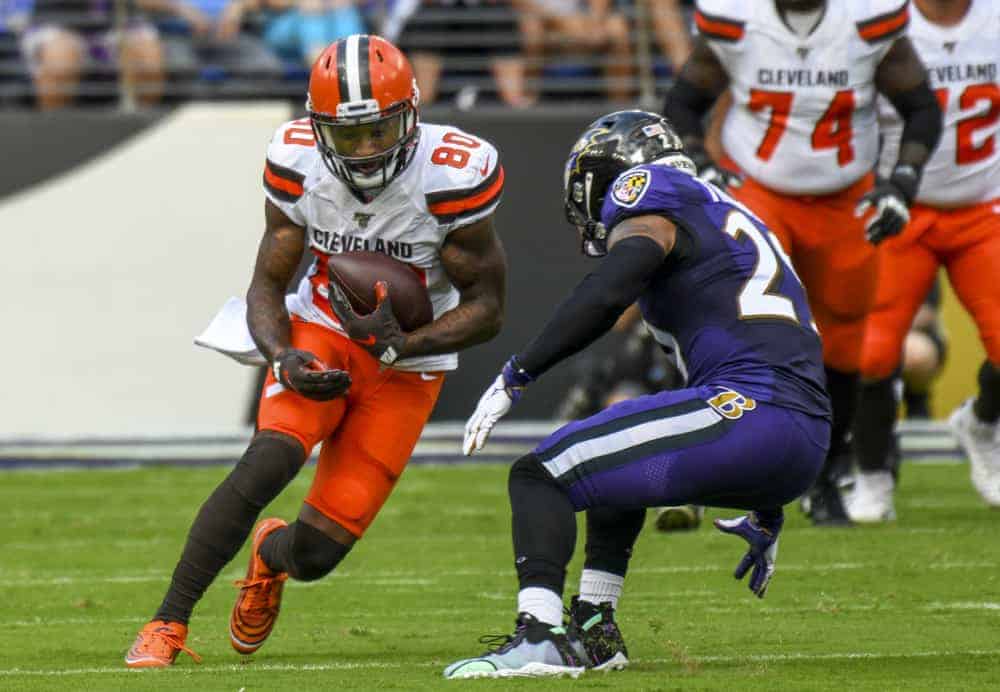 Cleveland Browns WR Jarvis Landry was recently named the Cleveland Browns 2019 Walter Payton Man of the Year.
The award is presented by Nationwide as it recognizes one of the NFL's best players in terms of performance on the field and off it.
Jimmy and Dee Haslam spoke via ClevelandBrowns.com:
"While we greatly respect all of our players' work in the community, Jarvis is truly deserving of this award as he has been a strong leader both on and off the field since coming to Cleveland," said Dee and Jimmy Haslam. "We are proud that Jarvis is able to represent the Browns as our Walter Payton Man of the Year as he has made a significant impact in many important areas for our team, including through his commitment to the Cystic Fibrosis Foundation and youth football initiatives."
"Jarvis brings such a great passion and energy to everything he does, and that has allowed him to not only be exceptional as a football player but also as a leader and as a man," said General Manager John Dorsey. "Like the great Walter Payton, he is reliable and consistently inspires others to be their best, which is why it is fitting for him to receive this special honor."
Landry currently has 69 receptions for 995 yards and 5 TD's.
Since Landry joined the Browns in 2018, he has led all Browns WRs with 1971 receiving yards, 9 TDS's, and 150 catches.
He has made the Pro Bowl for the last 4 years.
He is also on pace to become the Browns first 1000-yard receiver since 2016.
Landry is well respected around the NFL and considered a team leader by his teammates.
Landry has contributed and supported the Cystic Fibrosis Foundation during the NFL's My cause and My cleats initiative.
He also regularly hosts fundraisers in Cleveland and Miami to raise awareness for CF.
Jimmy and Dee Haslam along with Vice President J.W Johnson will present Landry with the award before the final home season game against the Baltimore Ravens on Sunday, Dec. 22.