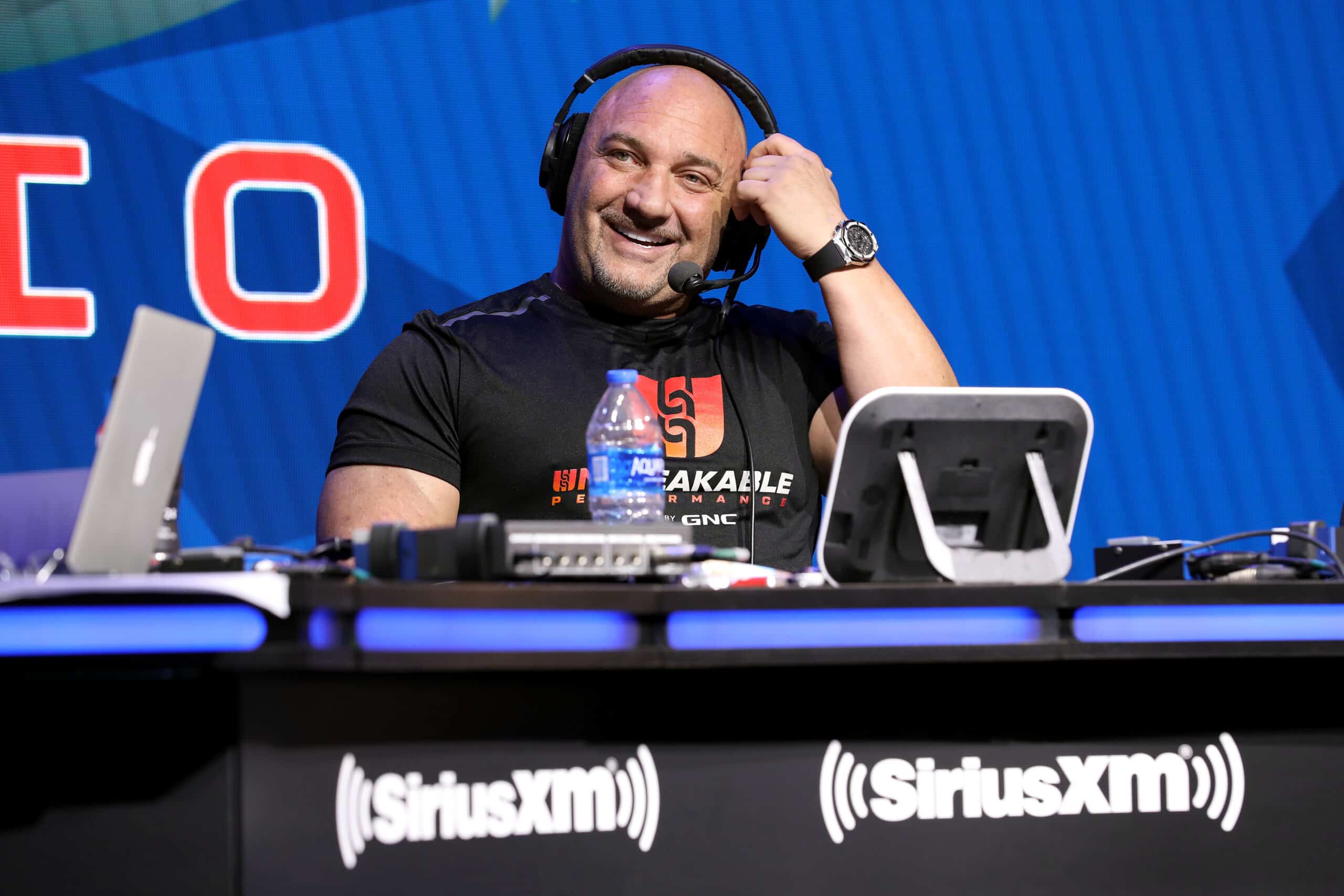 The Cleveland Browns have been participants of the quarterback carousel search many times since their return to the NFL.
With the emergence of number one overall pick Baker Mayfield, fans are relieved to be off that search party.
However, with an expiring contract and recent struggles, Mayfield's future in Cleveland has suddenly been thrown into question.
NFL on Fox insider Jay Glazer joined the Pat McAfee Show on Wednesday and said he believes the Browns will "look at their options" at the end of the year.
"I think the Cleveland Browns are gonna look at all the QB options that are available this offseason.. they are a winning football team with Baker Mayfield though" ~@JayGlazer #PatMcAfeeShowLIVE pic.twitter.com/c2JPnrc3zO

— Pat McAfee (@PatMcAfeeShow) November 17, 2021
Having to look for a new quarterback is the last thing Cleveland fans want to do.
However, that could soon become a reality.
Shoulder Surgery
One key point Glazer notes in his rant on McAfee's show is Mayfield's torn labrum.
It's already been confirmed that Baker will need surgery to repair his shoulder in the offseason.
Certainly, that will impact how teams evaluate his long-term value.
It's not exactly a minor injury but it is one that Mayfield will recover from.
How quickly, and how well he recovers from that surgery will be the key.
His mental state regarding that shoulder will also be important.
Baker is tough, gritty, and willing to play through pain.
Baker Mayfield, by his own admission, is super "banged up" right now (knee, foot, shoulder). He was walking very gingerly to and from the postgame podium. Will be interesting to see how much he's able to practice this week. #Browns

— Jake Trotter (@Jake_Trotter) November 14, 2021
That doesn't mean he'll always play well through that pain, however.
Many feel he's been off with his throws simply over a concern with taking shots on that shoulder.
Baker is at his best when playing free and loose, albeit within the scheme of the offense.
Once he feels uncomfortable, the wheels fall off a bit.
Kevin Stefanski and the offense need him back to slinging the ball across the yard efficiently if he hopes to stick around long-term.
It's All Downhill From Here
A great point was made in the BrownsNation writers' group-chat the other day that I'll relay here.
This is likely the best array of talent Mayfield will ever work with in Cleveland.
When his salary goes up, the cap space left for the rest of the team becomes smaller.
The big, splash free agency signings at the skill positions won't happen nearly as frequently once Mayfield is paid.
This article from A2D Radio shows that paying a quarterback a king's ransom can hurt a team's chances at making the Super Bowl in the future.
This makes plenty of sense.
If that quarterback who gets paid doesn't rise to elite status as the payment might reflect, it restricts how the front office can go about fixing the issue.
Tying back in with the original point, Mayfield is struggling to win now.
If he gets big-time money, how will he fare with lesser talent around him?
It's not a guaranteed lessening of talent though.
For example, the Seattle Seahawks have hit on enough draft picks to help Russell Wilson keep them toward the top of the NFC.
The Steelers, as much as it may pain some to hear, have also done a great job of drafting and giving Ben Roethlisberger other offensive weapons.
The problem, however, is that Cleveland's drafting isn't always stellar.
Andrew Berry's two draft classes have impressed, but it's early for them.
If the Browns do hand Baker a large contract extension, Berry's drafting skills will quickly be put under the microscope.
So, Berry can pay up for Mayfield and bank on his drafting abilities for the coming years.
Or he can go for the full shake-up and move on from Mayfield.
The rest of Mayfield's decision will lead us to one answer or another.