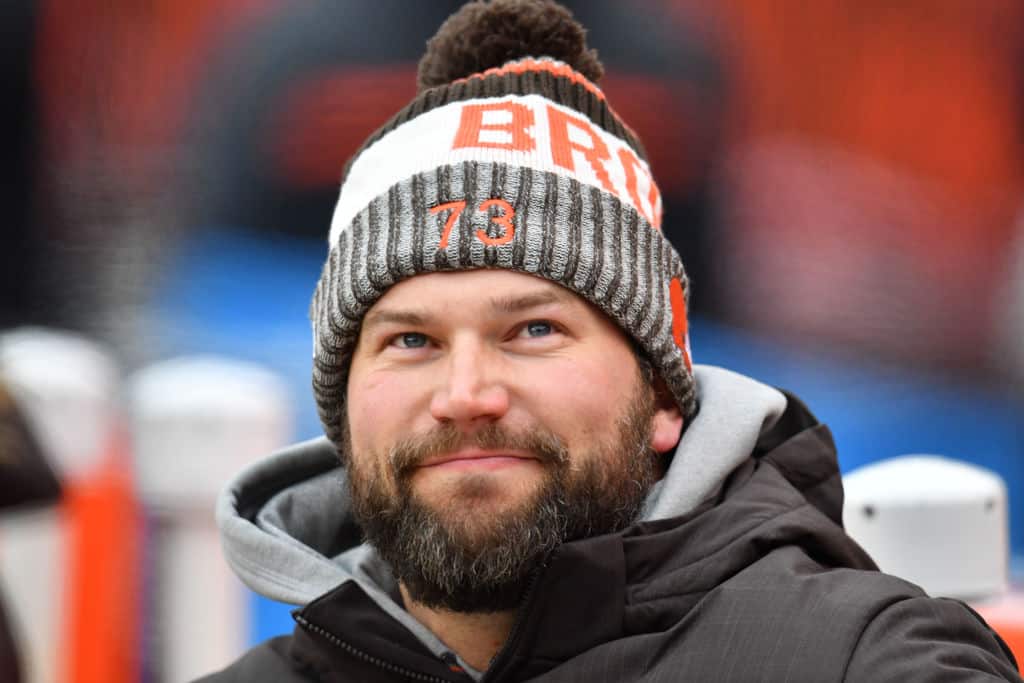 Joe Thomas, a Cleveland Browns legend, has been officially chosen for the NFL Hall of Fame.
Now that the honor has set in for Thomas, he made several comments about what this means to him.
Joe Thomas said he's still soaring after Hall of Fame announcement. Admitted it being at times "overwhelming emotional."#Browns pic.twitter.com/WhcEnx4W2x

— Tom Withers (@twithersAP) February 15, 2023
For many NFL players, making the Hall of Fame is something that they only dream of.
Last Thursday, that dream became reality for Thomas, as he was the 18th Browns player to make it into the Hall.
Thomas was a first-ballot Hall of Famer, which was largely attributed to the impact that he made, not only within the Browns organization but on the league as a whole.
Among his countless other accolades, Thomas holds the record for most consecutive NFL snaps taken with 10,363.
This is a record that is extremely unlikely to be broken, especially considering that it spanned over 11 seasons.
He has also been recognized as one of the best offensive tackles of all-time.
After he retired, Thomas became an NFL analyst for the NFL Network and has also been seen on Thursday Night Football.
He also hosts the ThomaHawk Show, which is a podcast that he runs with Andrew Hawkins.
Both of these items are great news for Browns fans, as they can hear from Thomas regularly now that he isn't on the field.
Thomas left a mark on the Browns organization that isn't soon likely to be forgotten.
Now that he will be inducted into the Hall of Fame, he will live on in NFL history as well.