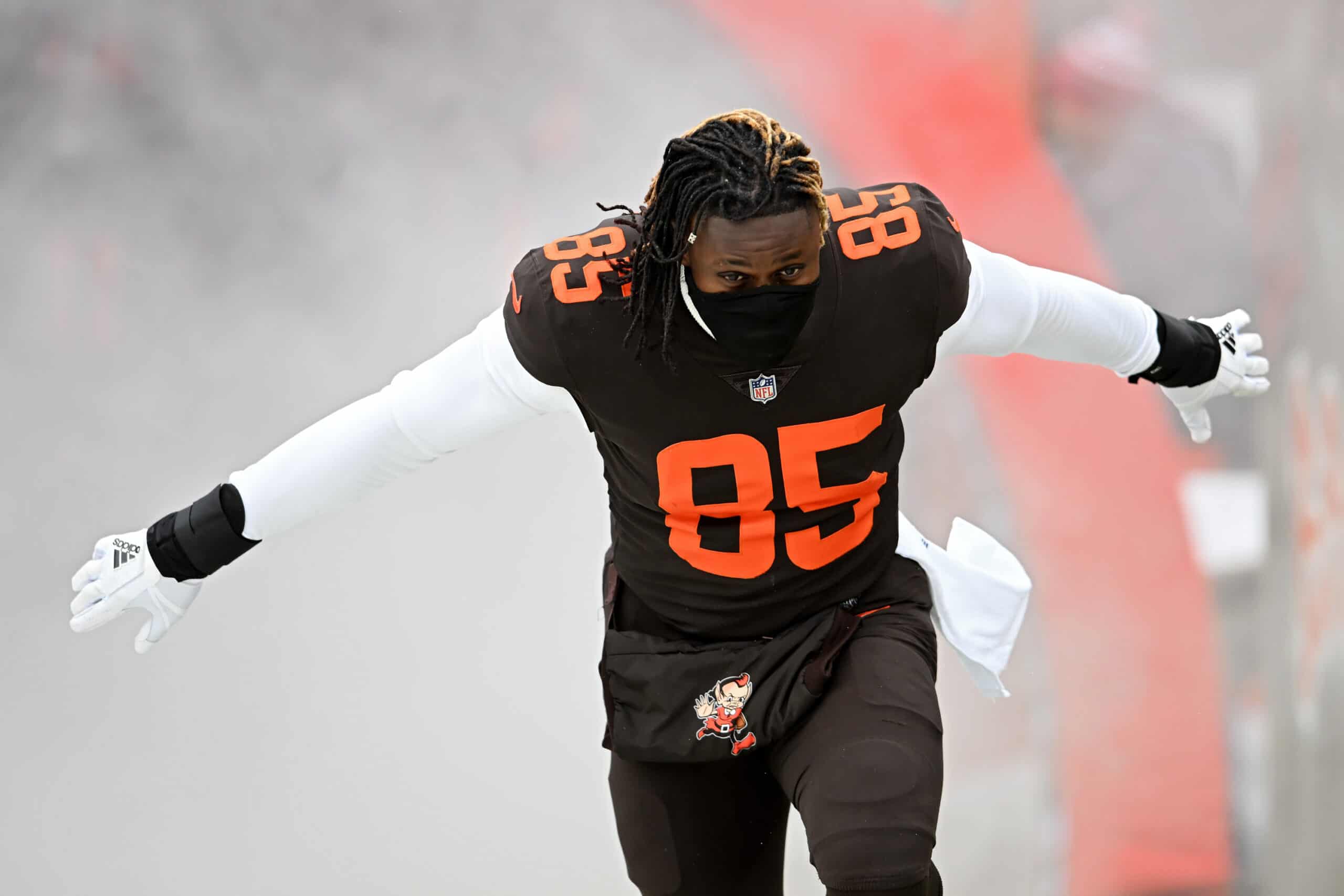 The Cleveland Browns seem to be making the most of Valentine's Day.
They sent out a message to their fans, thanking them for their support over the years.
You're our forever Valentine, Dawg Pound 🧡🤎 pic.twitter.com/KoAFgVxk2z

— Cleveland Browns (@Browns) February 14, 2023
Most Browns fans have been in a love-hate relationship with this team over the past few decades.
Not only have the Browns struggled to win games, but they have put the fans through plenty of abysmal seasons.
There has not been a fanbase with more coaches or quarterback changes over the past 10 seasons.
But, the Browns might finally be starting to turn the corner.
This past offseason they went out and got their franchise quarterback, Deshaun Watson.
Also, they seem to have a solid coaching staff in place led by head coach Kevin Stefanski.
But, Browns fans want to start seeing consistent success.
The last time Cleveland was in the playoffs was in 2020 when they beat the Pittsburgh Steelers in the Wild Card round.
Yet since then they have had nothing but back-to-back poor seasons.
It is time for Watson, Stefanski, and this team to get back to postseason play.
The 2023 season might be a do-or-die year for Stefanski.
With Watson now having a full offseason to learn the offense and integrate himself with the team, the Browns should make a playoff run.
Their fans deserve to see them back in the playoffs, and pressure will be on Stefanski to lead them there.
Also, it helps that the Browns brought in Jim Schwartz to coach the defense.
He is an experienced coach that has had playoff success in the past.
Schwartz should be able to help clean up what was the Browns' worst unit last year.
All in all, Browns fans do not want Valentine's Day cards, they want more wins in 2023.