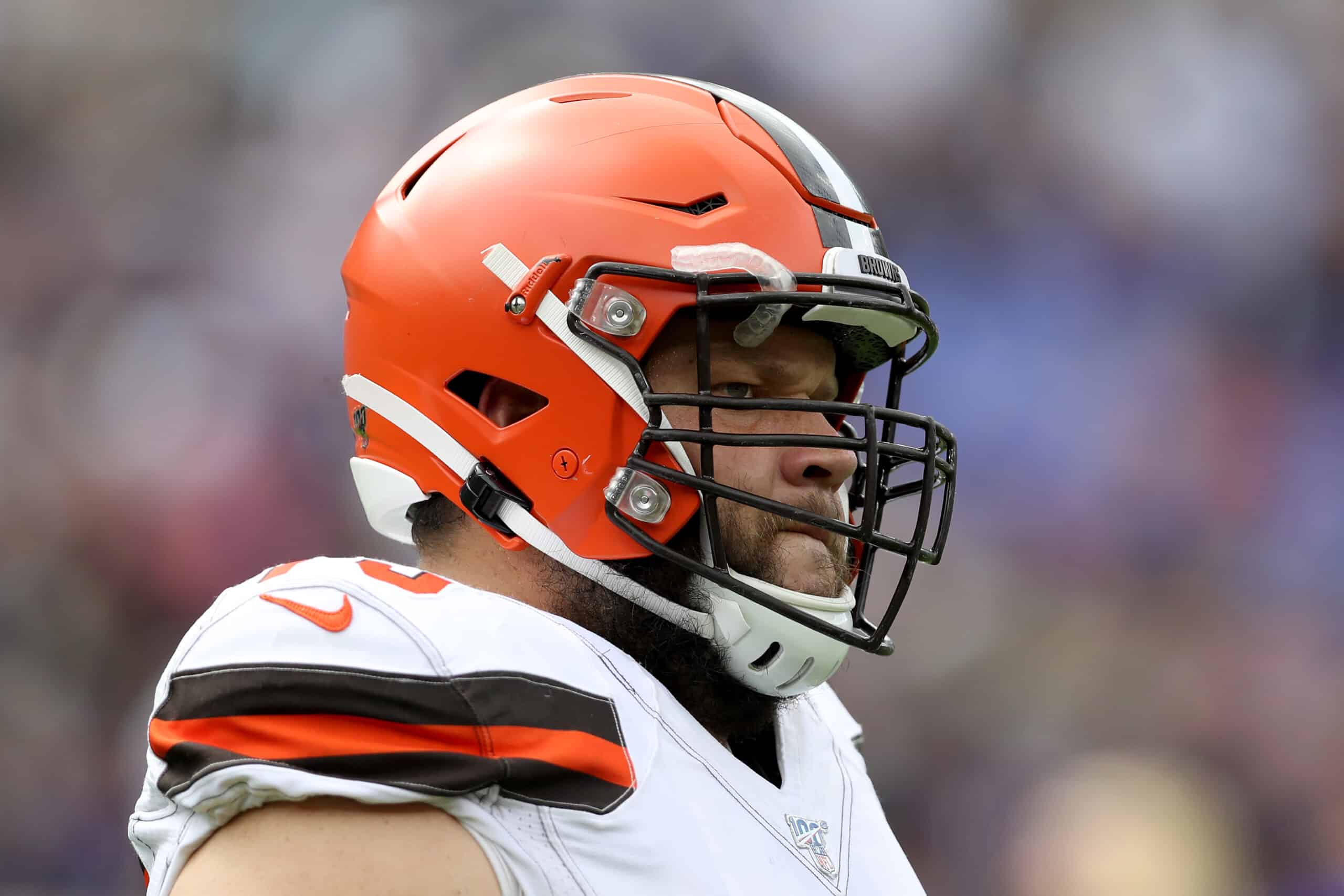 Andrew Berry's work is never done, it seems.
And while Cleveland Browns fans yell for more roster moves and cuts, the GM deals with other matters.
Cleveland announced the restructuring of All-Pro guard Joel Bitonio's contract.
Bitonio did not receive a raise, nor did he take a pay cut.
#Browns opened up just under $7.9m in cap room with a restructure of Joel Bitonio's contracthttps://t.co/etFxPAmX2K

— Jason_OTC (@Jason_OTC) August 19, 2023
But the team redefined where his money comes from, changing much of his base salary to a series of bonuses.
Doing so creates almost $8 million in additional cap space for 2023 and provides relief in 2024 as well.
Cleveland now has the second-most cap space in the NFL to play with.
But that doesn't mean they will pull the string on another star player.
Both Berry and Bitonio Benefit
Cleveland's initial advantage is that they can sign a premium player this year if the need arises.
But Berry has always rolled over as much salary as possible into the following season.
The restructure was probably done with the 2024 free agency period in mind more than any need for 2023.
And despite his unchanged income, Joel Bitonio can regard the restructuring as a validation of sorts.
#Browns Joel Bitonio is going to end up in the Pro Football Hall of Fame and he's likely with the team for his whole career.

Latest news with him helps the team in a big way.

🔗⬇️ pic.twitter.com/k22IuzctgZ

— Brandon Little (@BrandonLittleBL) August 19, 2023
Bitonio's original deal was one of several big contracts designed to turn team-friendly after this season.
In the case of a 2024 rebuild, many of Cleveland's key players can be traded or cut to save tons of cap room.
Cutting or trading Bitonio after this season would have saved the Browns $11 million in 2024 cap space.
But with 3 additional bonus-laden void years, Bitonio's new dead cap hits almost assure he will retire as a Brown.