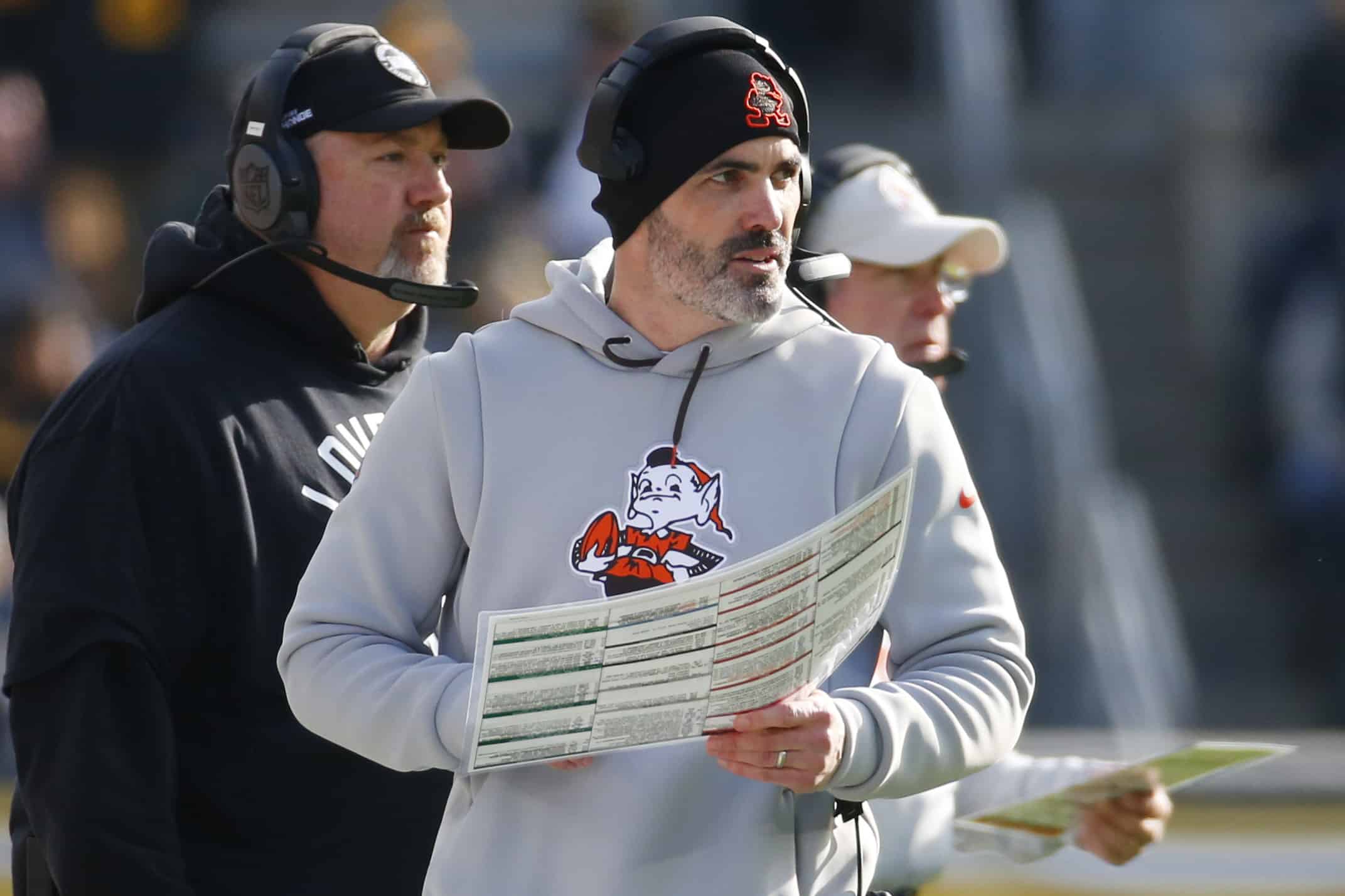 Does hard work beat talent or does talent beat hard work?
Maybe it's easier to just have both.
NFL head coaches certainly seek both out of their players.
That's what Cleveland Browns head coach Kevin Stefanski is getting from wide receiver Elijah Moore.
He's thoroughly impressed so far this summer with his work ethic and ability on the field.
At Thursday's practice, Stefanski shared to reporters his admiration for how hard Moore works, via Fred Greetham.
#Browns Kevin Stefanski said Elijah Moore wants to be great by the way he approaches his job pic.twitter.com/Xv7iLZvLwK

— Fred Greetham (@FredGreetham9) July 27, 2023
"He really wants to be great. You watch him work both before practice and after practice, in the meeting rooms… he's a player that, you can tell, takes his job very seriously," Stefanski said.
With Amari Cooper still sidelined with a minor tweak, even more eyeballs have been glued to Moore.
He's the "new guy" of sorts, coming in this offseason after a trade with the New York Jets.
He's made an excellent impression thus far.
Check out this clip from Greetham of him getting by the team's top cornerback in Denzel Ward for six.
#Browns Elijah Moore beats Denzel Ward for TD in red zone 7 on 7s pic.twitter.com/n1PTw8ybYb

— Fred Greetham (@FredGreetham9) July 27, 2023
It's still unclear how exactly Moore will be used in the offense.
Stefanski has already hinted at using him both outside and inside at the slot to utilize his versatility.
#Browns coach Kevin Stefanski on potential for WR Elijah Moore to affect offense. pic.twitter.com/QUhS9YD3B4

— Scott Petrak ct (@ScottPetrak) July 24, 2023
Quarterback Deshaun Watson has shared similar sentiments.
#Browns WR Elijah Moore could be a bigger focus of the offense in 2023 than many people may realize. Moore's skillset has been on full display at training camp. QB Deshaun Watson implied that Moore is one of the leaders of the WR unit, and Watson praised the 3rd-year receiver for… pic.twitter.com/emFHup0gpQ

— The Dawgs – A Cleveland Browns Podcast (@thedawgspodcast) July 26, 2023
It's never a bad thing when guys can do more than one job.
It keeps defenses on their toes and expands the playbook.
That's what Moore brings to the table.
Another day, another wave of excitement for Moore.