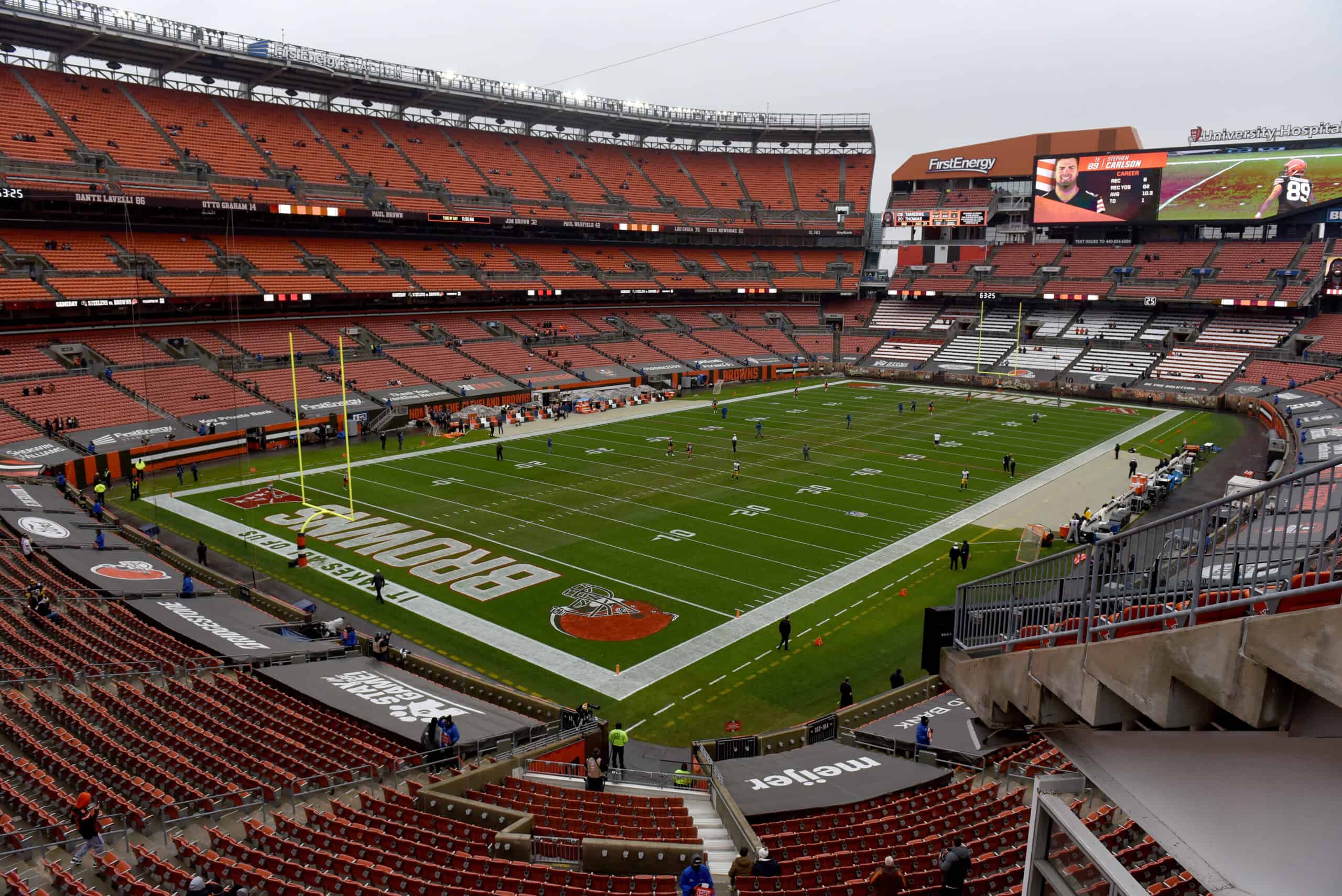 It might be a little too early to make NFL Super Bowl predictions.
But at least one player thinks the Cleveland Browns have the players they need to make a run at it.
Safety Juan Thornhill has been to a couple of Super Bowls already in his young career.
And he told reporters yesterday that the Browns have the pieces in place if they can just put it together.
.@Juan_Thornhill believes this team has what it takes 💪 pic.twitter.com/12QsUKRAMT

— Cleveland Browns (@Browns) July 28, 2023
"We have the players and the pieces to get to the big game," said Thornhill.
Thornhill says multiple Browns players have asked what the Super Bowl is like.
And he sees himself as a motivator when he paints the picture of how great the atmosphere is.
But he thinks he has an even more important role in the Browns' upcoming season.
Thornhill Knows What It Takes 
Visualization is a well-used technique to inspire anyone to reach a goal.
But Thornhill is quick to mention that he also knows what it takes during the season to win a championship.
Building a championship starts now.
And Thornhill wants players to know he is here to push them into a winning routine.
Juan Thornhill has a stunning lack of name recognition for a 2x Super Bowl champ, but his range and comfort in space jump off the tape

No deep safety made more plays on the ball in 2022, with Thornhill contesting nearly every target and rarely missing a tackle in coverage pic.twitter.com/rzLFbJHGt7

— Taylor Kyles (@tkyles39) March 10, 2023
"I know what kind of work it takes to get to the Super Bowl and I'm here to push those guys."
Thornhill has gone to the playoffs every year of his career and played in 3 Super Bowls.
He has a pair of rings to show for his time with the Chiefs.
And he doesn't see any reason not to expect more.
Are The Browns Super Bowl Bound? 
While Thornhill's Super Bowl cred makes him an asset in the locker room, Cleveland needs a few more pieces.
For one thing, they need Deshaun Watson to be more like Patrick Mahomes.
Or, at the very least, Watson needs to play more like his former self.
.@Juan_Thornhill STREEEETCHED to intercept that ball!

📺: #KCvsAZ on ESPN pic.twitter.com/QR9mCr15KQ

— Kansas City Chiefs (@Chiefs) August 21, 2021
Still, the Browns' brain trust is among those who could use a playoff run in 2023.
And there are no pandemics or quarterback suspensions on tap to cover for poor results.
So it's good to know a player with Super Bowl experience thinks the pieces are in place for Cleveland.