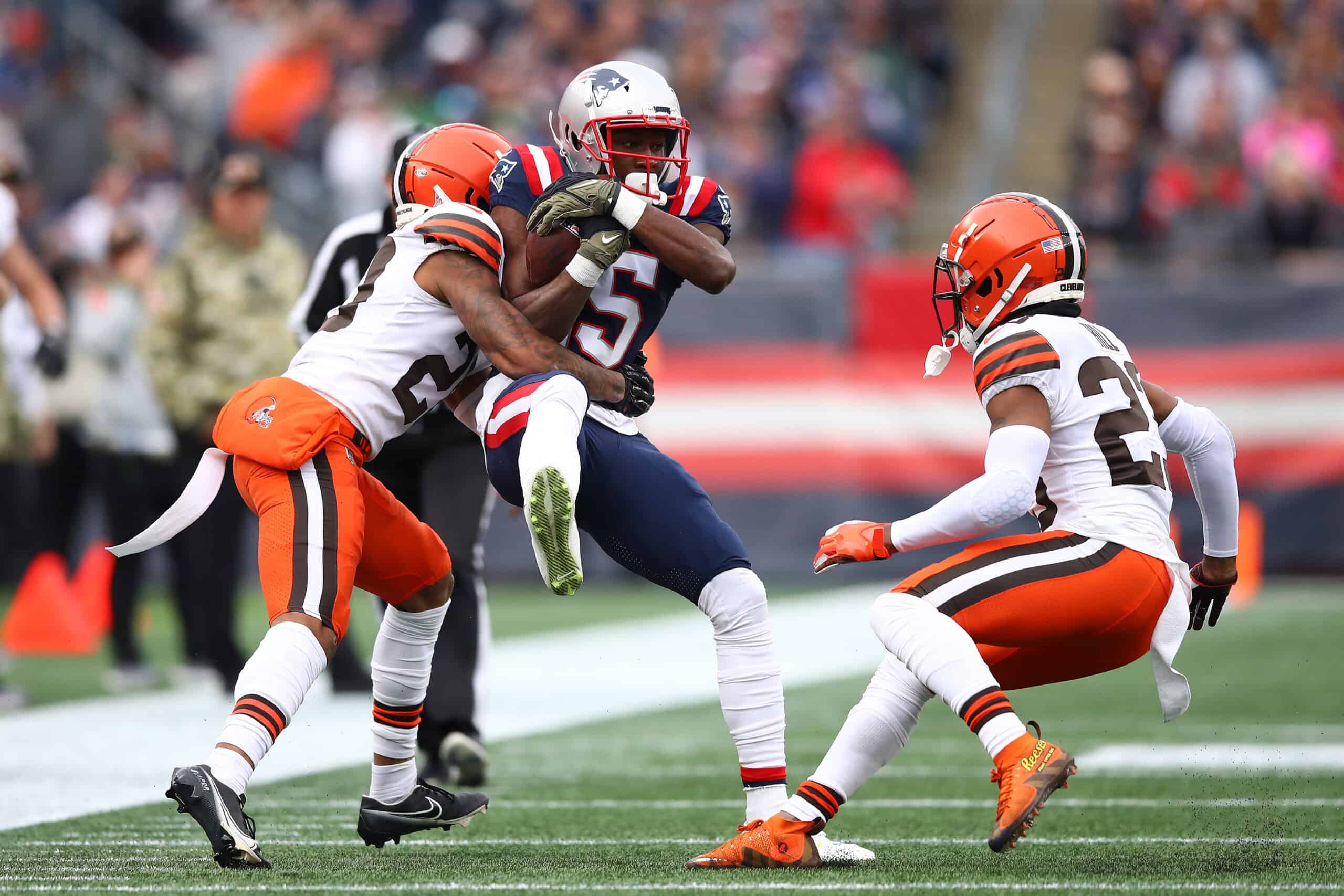 Week 10 brought the worst Cleveland Browns team performance of the entire season.
The New England Patriots blew the Browns out; it was never even a contest.
FINAL: @Patriots win big in Week 10! #CLEvsNE pic.twitter.com/kDHUiPs9pb

— NFL (@NFL) November 14, 2021
Here are the news and notes from the game.
Troy Hill
The loss is inconsequential compared to the health of the players.
Watching a player get loaded on the cart is always horrific.
It happened to Troy Hill today late in the fourth quarter.
Troy Hill being taken out on a stretcher. Looked like he waved towards the Pats sideline and his hands were moving, hopefully a good sign that's it's nothing serious. 🙏 https://t.co/rLAJLuU28z pic.twitter.com/U8QfQxVCFf

— ✯✯✯✯✯ (@FTBVids_YT) November 14, 2021
Troy Hill update. Neck injury. Has movement in his extremities. Being taken to local Hospital for further evaluation. #Browns

— Jake Trotter (@Jake_Trotter) November 14, 2021
John Johnson III, Hill's teammate both in Cleveland and with the Los Angeles Rams spoke about him after the game.
"Obviously when you see a guy just laying on the ground not moving too much, you kind of take a step back and make sure he's OK. I sat over there and watched the whole thing.

"I don't know what exactly happened, but any time you get carted off on a stretcher you just want to keep that guy in your prayers. He's a great player, great teammate, so I just hope he gets better."
Baker Mayfield
Mayfield had a miserable day compounded by a knee injury that forced him out of the game.
Baker Mayfield just had an X-ray on his knee and said the results showed "no structural damage." #Browns

— Jake Trotter (@Jake_Trotter) November 14, 2021
This knee injury is now added to his shoulder injury and a sore foot that he has also been dealing with this week.
Concussions
This was a bad game that netted bad injuries.
Anthony Schwartz and A.J. Green also were evaluated for concussions.
#Browns rookie WR Anthony Schwartz is out after a concussion evaluation, and Cleveland CB A.J. Green is being checked for a concussion

— Nate Ulrich (@ByNateUlrich) November 14, 2021
Can't Get Much Worse
It is pretty bad when the news and notes solely deal with injuries.
Sadly, there are no positive takeaways from this game.
It was as horrific as the injuries are.
Where the inconsistent Browns go from here is anyone's guess.
They are one loss away from matching their total number of regular-season losses in 2020.
Those 2020 Browns went 11-6.
The 2021 Browns are ambling around in a state of disarray.
Hopefully, they can pull it together for Week 11.