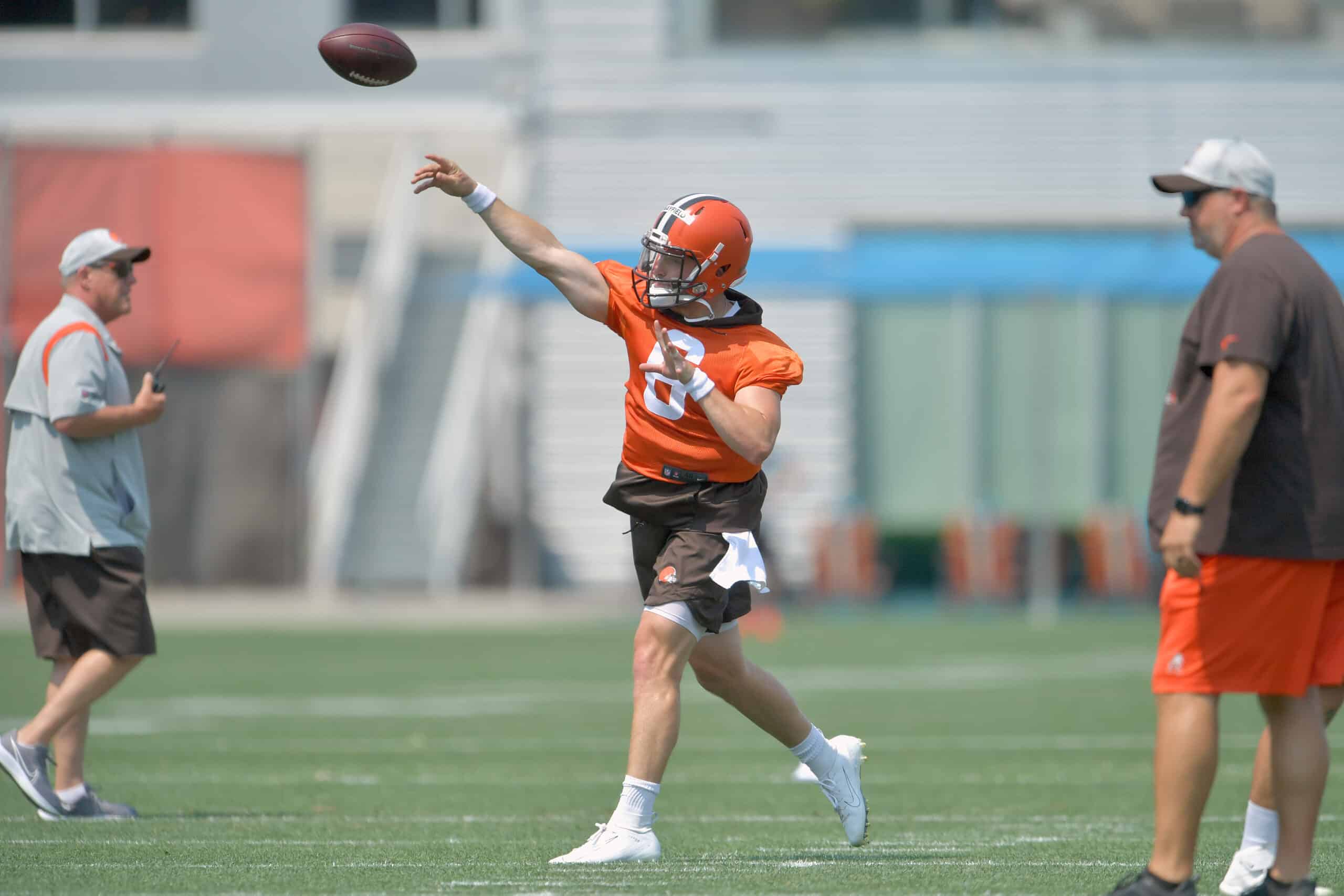 The Cleveland Browns moved practice up one hour on Thursday, August 12 to avoid the rain.
Fans responded to the time change with their usual enthusiasm to see the Browns in action.
Here are the news and notes from Day 12.
1. Demetric Felton
Rookie Demetric Felton, the sixth-round pick from this year's draft, has been busy absorbing multiple playbooks.
He is getting his feet wet as a running back, wide receiver, and kick returner.
Felton spoke about his schedule these days.
#Browns Demetric Felton has so much on his plate as RB, WR, KR, he said he studies at night until he dozes off. His life is all about football right now and he likes that.

— Scott Petrak ct (@ScottPetrak) August 12, 2021
2. Harrison Bryant vs. John Johnson III – Part 2
Bryant may or may not have committed offensive pass interference on this play, but he was looking for revenge from the day before.
Here is Thursday's play.
Harrison Bryant gets some revenge on John Johnson III for breaking up a touchdown pass yesterday (though that may have been offensive pass interference lol) courtesy of @Jake_Trotter #Browns #BrownsCamp #ThisIsCle #OrangeAndBrown #D4L #DawgCheck pic.twitter.com/tQw728bTzv

— BrownsTown USA Podcast 🎧 (@BrownstownUSA) August 12, 2021
And here is Wednesday's play.
John Johnson III goes up and breaks up the pass to Harrison Bryant #Browns #BrownsCamp #ThisIsCle #OrangeAndBrown pic.twitter.com/7OQb8gF34d

— BrownsTown USA Podcast 🎧 (@BrownstownUSA) August 12, 2021
Bottom line is that both players are competing hard and lifting each other's level of play.
3. Baker Mayfield to Austin Hooper
Austin Hooper and Baker Mayfield continue to work the connection.
Hooper is looking good after a shaky day or so earlier in camp.
Baker Mayfield finds a wide-open Austin Hooper for the TD with :07 left on the clock in the 2-minute drill. #BrownsCamp pic.twitter.com/i4ZgtRCcVL

— cdotcombrowns (@cdotcombrowns) August 12, 2021
4. Greg Newsome II
Newsome continues to impress.
He inserts himself in this pass play between Mayfield and KhaDarel Hodge.
Great coverage by Greg Newsome II on KhaDarel Hodge. #BrownsCamp pic.twitter.com/O8loKkEsyc

— cdotcombrowns (@cdotcombrowns) August 12, 2021
5. Preparing For Saturday's Preseason Game At Jacksonville
The second half of Thursday's practice resembled a walk-through with the backups.
Coach Stefanski had already announced that Baker Mayfield would not be playing in Saturday's game.
It also appears that many of the veteran starters in other positions will not.
Stefanski alluded to the fact that there is an extra regular-season game beginning this year so this must have weighed on his decision.
"I think you take it all into account. I think you take what you learned last year, you take the extra game, you take your players [into account]…We're just going to do what we think is right for the Cleveland Browns and specifically what's right for each player. That's how we'll approach really all of our decisions."
The Browns fly to Jacksonville on Friday, August 13.