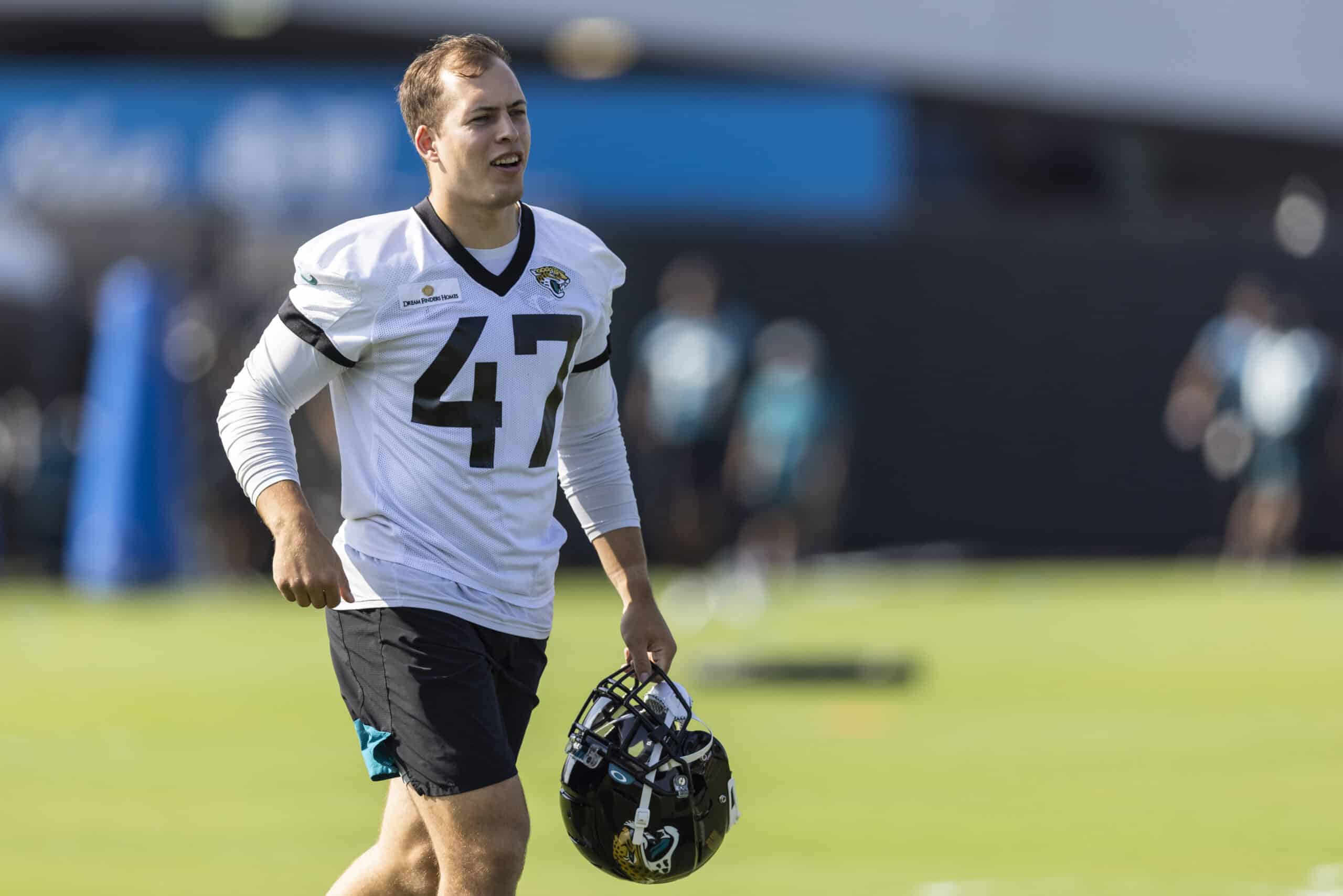 Former Cleveland Browns inside linebacker Joe Schobert is reportedly on the move.
The Browns fourth-round draft pick (99th overall) from the 2016 NFL Draft spent his first four seasons in Cleveland before signing a five-year deal with the Jaguars before the 2020 season.
While the Steelers were playing their second preseason game against the Eagles last night, reports circulated that the Jags traded Schobert to Pittsburgh.
The details of the trade have not been publicized, but Schobert's move back to the AFC North is believed to be official.
His wife Megan's Twitter post all but confirms it.
Yinz are going to love this!!

— Megan Schobert (@meganschobert) August 12, 2021
Somebody is going to have to tackle Nick Chubb eight yards down the field and it might as well be Joe Schobert.

— Ben Axelrod (@BenAxelrod) August 13, 2021
Joe Schobert
Schobert is entering the second year of his five-year $53.7 million contract.
Preliminary reports indicate that the Jags will be on the hook for $15 million of the contract.
Jaguars LB Joe Schobert headed to the Steelers, Jacksonville will retain some salary

Schobert signed a 5/$53M deal last offseason, Jacksonville will end up paying $15M+ for one year

Urban Meyer and Trent Baalke moving on from some Dave Caldwell players https://t.co/C05iGQirTG

— Brad Spielberger (@PFF_Brad) August 12, 2021
Schobert had three interceptions in 2020; one resulted in a touchdown.
He also made 84 solo tackles.
Schobert was a Pro Bowler while with the Browns (in 2017).
Rebuilding in Jacksonville
The Jacksonville Jaguars obviously struggled last season hence the coaching change and the first overall pick in the 2021 NFL Draft.
Coach Urban Meyer is not wasting time rebuilding this team.
He watched and studied the players through training camp.
Schobert is not believed to be the only player that Meyer will ship out of Jacksonville before the regular season begins.
Quarterback Gardner Minshew, cornerback CJ Henderson, receiver Collin Johnson, and defensive tackle Taven Bryan could reportedly be sent packing in the coming days.
Perhaps Meyer is boosting Minshew's trade capital with his declaration yesterday that a starting quarterback has not yet been named for Week 1.
I believe Urban Meyer about Trevor Lawrence not being his starting quarterback as much as when he says "he's stepping down to spend more time with his family"😂😂

— peter brown (@peterbrownysr) August 12, 2021
Everyone knows that Trevor Lawrence is the man so his statement was met with a mix of humor, ire, and confusion.
It makes more sense now that he is trying to move players before the first roster cuts occur on Tuesday, August 17.