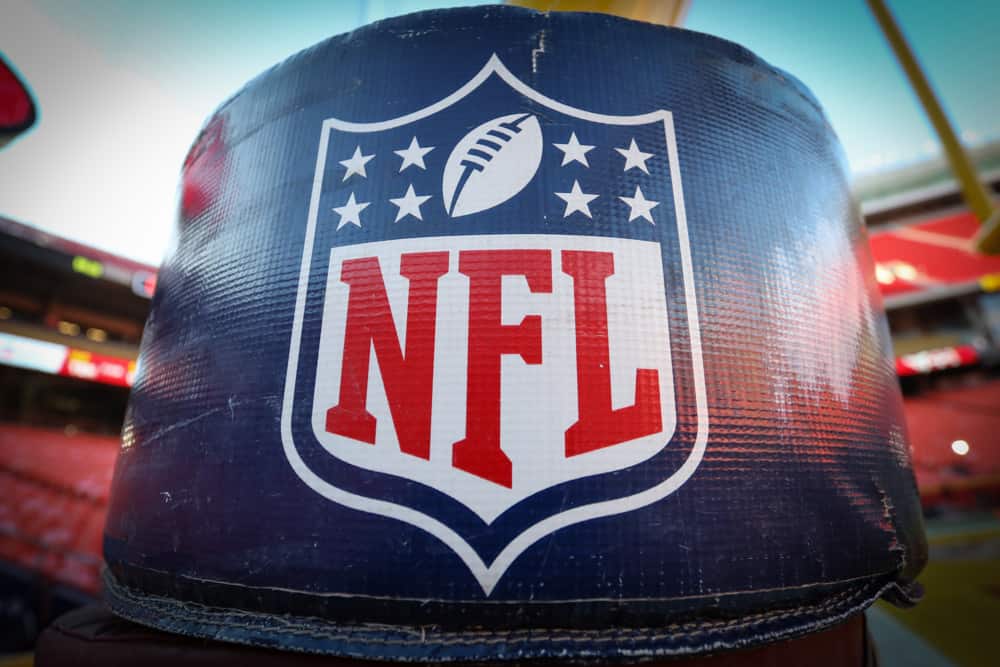 Marc Sessler recently released NFL.com's "2020 All-Under-25 Team," and three Cleveland Browns are on the list.
The Ravens, Colts, and Saints join the Browns in having the most players on the 2020 All-Under-25 Team.
Each of the squads have three players apiece.
Below are the three Browns on NFL.com's 2020 All-Under-25 Team.
1. Nick Chubb
NFL.com places Chubb at the FLEX position, while Christian McCaffrey and Saquon Barkley are the starting running backs.
Many Browns fans most likely would argue for Chubb to start.
Even Sessler commented on Chubb being a starter:
"I flip-flopped Chubb and Barkley more than once while piecing this together. Offering flickers of Jim Brown with his brute power and bounce-off-you rumblings, Chubb can do anything asked of him on the ground, outrushing Saquon over two seasons and topping both the Giants star and McCaffrey with his gaudy 5.1 yards per blast. Chubb's 1,122 yards after contact trailed only Derrick Henry in 2019, per Pro Football Focus."
During the offseason, Chubb has been getting himself ready for the 2020 season:
👀 @NickChubb21 man just lifted a truck! pic.twitter.com/0GNmq3Jcyt

— Zach Chubb (@ZachChubb10) May 25, 2020

Chubb has had such an impressive NFL career thus far, and he will be looking to reach new heights in 2020.
In Chubb's rookie year, he ranked fifth in the NFL in yards per rush attempt.
Then in 2019, he registered 93.4 rushing yards per game, which ranked second in the league.
2. Myles Garrett
Entering his fourth NFL season is Myles Garrett:
"Understandably lost in Garrett's inexcusable helmet smash of Steelers passer Mason Rudolph was the makings of a stellar campaign. Despite a resulting suspension that ended Garrett's season after Week 11, the third-year edge man posted an NFL-high 25 percent pass-rush win rate, per PFF. The Browns watched their defense fall apart without him down the stretch, as thrilled offensive coordinators could suddenly forget about one of the game's most ferocious balls of energy. Garrett has the ability to top 20 sacks in the right environment."
There was also another recent NFL.com article that complimented Garrett.
NFL.com ranked the best defensive players, also known as the best "disruptors," in the league in 2019, and Myles Garrett topped the list.
In 2018, Garrett ranked in the top 10 in the league in sacks and forced fumbles.
Heading into 2019, he was ranked as the No. 49 player on the NFL Top 100 list.
Through 10 games in 2019, he was on pace for a career-high 16 sacks before his suspension.
He will hope to perform even better in 2020.
3. Jamie Gillian
Starting at the punter position on the All-Under-25 Team is 22-year old Jamie Gillan.
"Seattle's Michael Dickson and Green Bay's J.K. Scott deserve mention. "The Scottish Hammer" earns our bid, though, after nabbing Special Teams Player of the Month honors during his first September in the NFL before finishing the year with the game's 10th-best average (46.2) and, per PFF, the third-lowest percentage of returnable kicks (31.7)."
Being named to this team is a very impressive feat for the punter that is entering his second NFL season.
In 2019, he had the fourth-longest punt of the season and his 46.2 yards per punt ranked 10th in the league.
The native of Inverness, Scotland did have one punt blocked, but was named the AFC Special Teams Player of the Month in September:
Browns punter Jamie Gillian has won AFC Special Teams Player of the Month for his outstanding play in September!

"The Scottish Hammer" is tied for second in the AFC with 11 punts inside the 20, allowing just 19 punt return yards. pic.twitter.com/Op0ef2rPqr

— Everything Cleveland (@EverythingCLE_) October 5, 2019
The Browns went 2-2 in that month, as he punted 20 times.
However, it was Week 5 in which Gillian was the most impressive.
He punted seven times for 56.7 yards per punt.
That mark was his best of the season for any game in which he had multiple punts.
Gillian will once again be an important member of the Browns in 2020.