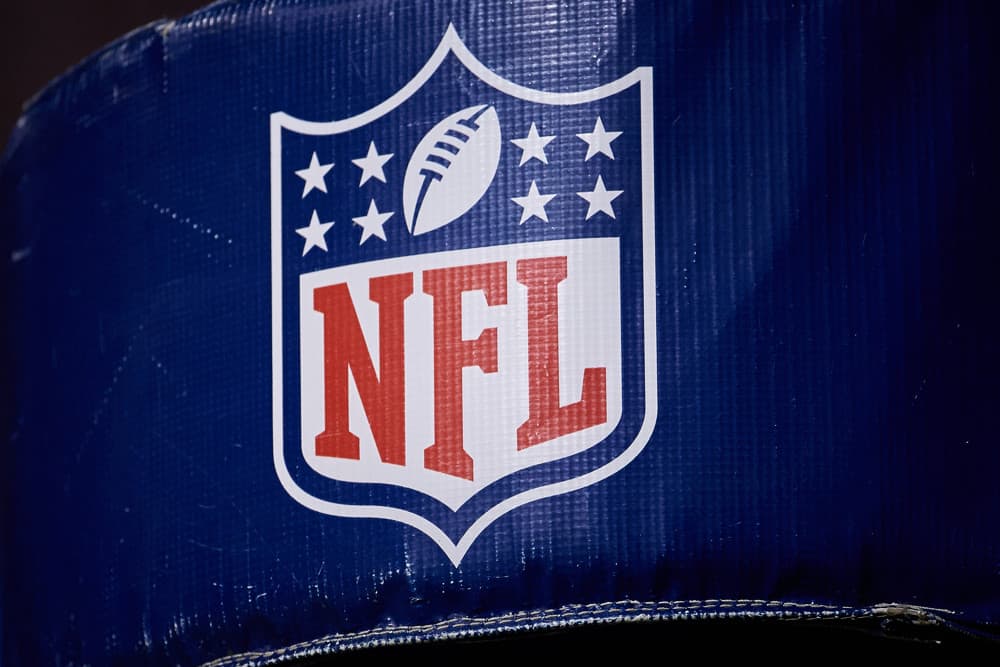 Tom Pelissero of NFL.com indicates that the NFL is pursuing a plan to cut the number of 2020 preseason games from 4 to 2.
The NFL and NFLPA are discussing the possibility of shortening the 2020 preseason, per sources.

Nothing finalized or imminent, but multiple team executives informed of talks currently believe they could end up playing two preseason games, rather than four.

— Tom Pelissero (@TomPelissero) June 10, 2020
The current Cleveland Browns preseason schedule is:
| Week | Date | Opponent | Time |
| --- | --- | --- | --- |
| 1 | Aug. 13-17 | at Chicago Bears | TBD |
| 2 | Aug. 20-24 | at Green Bay Packers | TBD |
| 3 | Aug. 30 | Minnesota Vikings | 4 p.m. |
| 4 | Sept. 3-4 | Tampa Bay Buccaneers | TBD |
Implications
Limiting the number of preseason games does not mean the NFL preseason would be shortened.
And the details of how the preseason would be curtailed still need to be worked out.
Removing two weeks from the NFL preseason wouldn't be as simple as dropping first 2 weeks, unless the league was OK with some teams having more home games than others. That's unlikely, so such a shortening would require some rescheduling to give every team a preseason home game.

— Greg Auman (@gregauman) June 10, 2020
Most importantly, training camp is not expected to be shortened.
The shortened preseason gives players more time to prepare as the offseason team workouts have been delayed.
Behind closed doors, the NFL has been struggling with the uncertainty that faces all professional sports amid COVID-19.
Protecting the health of the players and coaches is the utmost priority.
This is believed to be a monumental challenge for all competitive games played.
Cutting the preseason games (which many fans don't like anyway) in a sense limits the headache.
History Of Preseason
Exhibition games have been part of football since its origins in the 1920s.
In the 1960s, as teams moved to a 14 game regular season schedule, 4 or 5 preseason games were played.
6 preseason games were played in the 1970s.
Traditionally 3 were home games and 3 were away games.
As the regular season has expanded, the players have pushed for fewer preseason games.
Currently, 4 preseason games are on the schedule.
Prior to the pandemic in March 2020, the NFL and NFLPA approved a Collective Bargaining Agreement that would add 1 game to the regular season and reduce the preseason by 1 game.
Anticipated to go into effect in 2021, the NFL regular season would consist of 17 regular-season games and 3 preseason games.
Preseason Controversies
It seems no one is completely satisfied with the NFL preseason games.
Season ticket holders do not like that they are added to their ticket packages and costs.
Players and coaches worry about significant injuries occurring in a preseason game that effectively does not count.
Consider Trent Green's injury in 1999 as a classic example.
Green was the starting QB going into the 1999 season when he suffered a season-ending knee injury in the third preseason game.
While it ended happily for the Rams as Kurt Warner came from nowhere to lead them to the Super Bowl, that injury changed Green's career.
He did go on to play 99 games in the 2000s but never with the Rams.
Meanwhile, Kurt Warner built a career upon the success of that season that led him all the way to the Pro Football Hall of Fame.
2020 Season
The NFL, like other professional sports, has much more to worry about.
Injury is part of the picture because players have not been working out together.
Zoom workouts and meetings can only cover so much.
Keeping players and the league free of COVID-19 has added more concerns.
Crowded locker rooms, meetings, and training camp pose so many issues as social distancing remains a priority in the US and worldwide.
Coaches have been considering contingencies never imagined before.
Coach @BruceArians thinking ahead in what could be a unique fall. Link in pinned tweet for the entire pod. pic.twitter.com/tJZSGs3JR2

— Chris Long (@JOEL9ONE) June 10, 2020
Conclusion
There is universal agreement among fans, players, and owners that we want to see NFL football in 2020.
We understand it is going to look different.
However, the NFL has adapted well so far.
The virtual draft in April went without a hitch.
Limiting preseason games is a no-brainer.
Preserving the health and safety is the utmost priority.