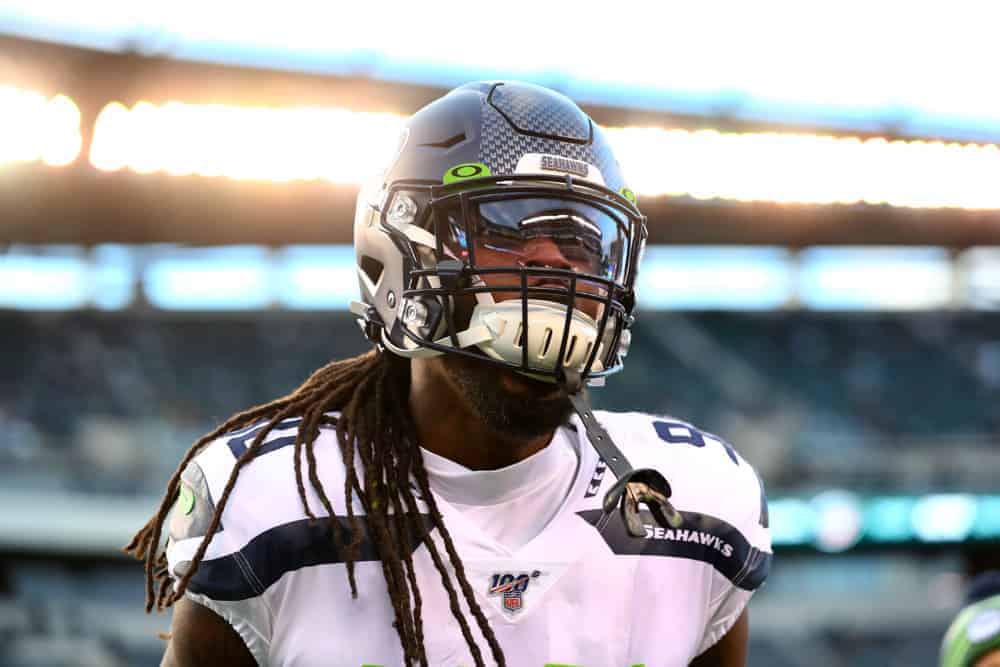 Ian Rapoport joined Bull & Fox on 92.3 The Fan to discuss the Jadeveon Clowney saga as well as the situation that the Cleveland Browns are in with regard to signing him.
There is no secret that Clowney would improve the Browns because he has a strong track record on the field:
Jadeveon Clowney's Career Stats

• 6 Seasons (75 Games)
• 236 Tackles
• 80 QB Hits, 71 TFL
• 32 Sacks
• 14 PD, 1 INT
• 8 FF, 8 FR
• 4 Touchdowns
• 3x Pro Bowler, 1x All-Pro pic.twitter.com/jyGVWO95U1

— NFL Stats (@NFL_Stats) April 11, 2020

Rapoport has some great inside information and updates regarding how the Browns have tried to sign Clowney:
"From my understanding, they were in it. Actually, I'm not sure they are out of it, so I don't want to talk in past tense, but I just know there was a time when they were very strongly in it. I thought actually that it may happen. I was sort of preparing for Clowney to sign with the Browns. I was talking to sources and conferring with some of my colleagues at NFL Network. That was something we were very aware of and were working on. Just could never nail down the fact that Clowney actually agreed."
Did the Browns Offer Enough?
According to Rapoport, the Browns' offer was enough, especially because he thought that Clowney would sign with the Browns:
"I know the Browns had a really good offer. I just could never nail down the fact that Clowney agreed. I was frustrated from a reporter's standpoint because I think that everybody wants that story, and just never came together, and then nothing happened."
It is possible that Clowney is waiting for a better offer.
Rapoport thinks that since teams are not spending that much right now, Clowney does not have much pressure to sign right away:
"I think for Clowney, it's obvious he wanted more money than was there in free agency. Of course, otherwise, he would have signed. I think now he still wants a lot. There is something to be said for: Why would he sign now? Probably going to be no offseason, doubtful there's going to be minicamps. Why would it make sense to sign now? He can just wait for teams to have more economic certainty and feel more comfortable coughing up $15 million a year, whatever it ends up being, so we're a long way from done from the sense I get on the saga of Jadeveon Clowney."
Is Larry Warford Worth Signing Instead of Clowney?
From Rapoport's understanding, Larry Warford wants $7 million, and the Browns can afford him:
"I was told that he wants basically what he was going to make, so he wants $7 million. The Browns could do it. They can certainly find the salary cap space. I don't think that would be much of an issue."
Rapoport then brings up the difficult decision for the Browns:
"Do you want to pay $7 million for a guard who no one else has signed for $7 million? Is that really the value that you want? I think that's probably a question. The other part of it is that would be half of Clowney's salary. Maybe that knocks you out of signing Jadeveon Clowney. Where would you like your resources? Do you need to spend $7 million for a guard or do you want to spend double that for Jadeveon Clowney? No one is spending cash now, so I don't get the sense that any of these decisions need to be made right now."
The Browns now have a difficult decision with how they want to improve their team, but if Clowney does not want to sign with Cleveland, the decision may already have been made.