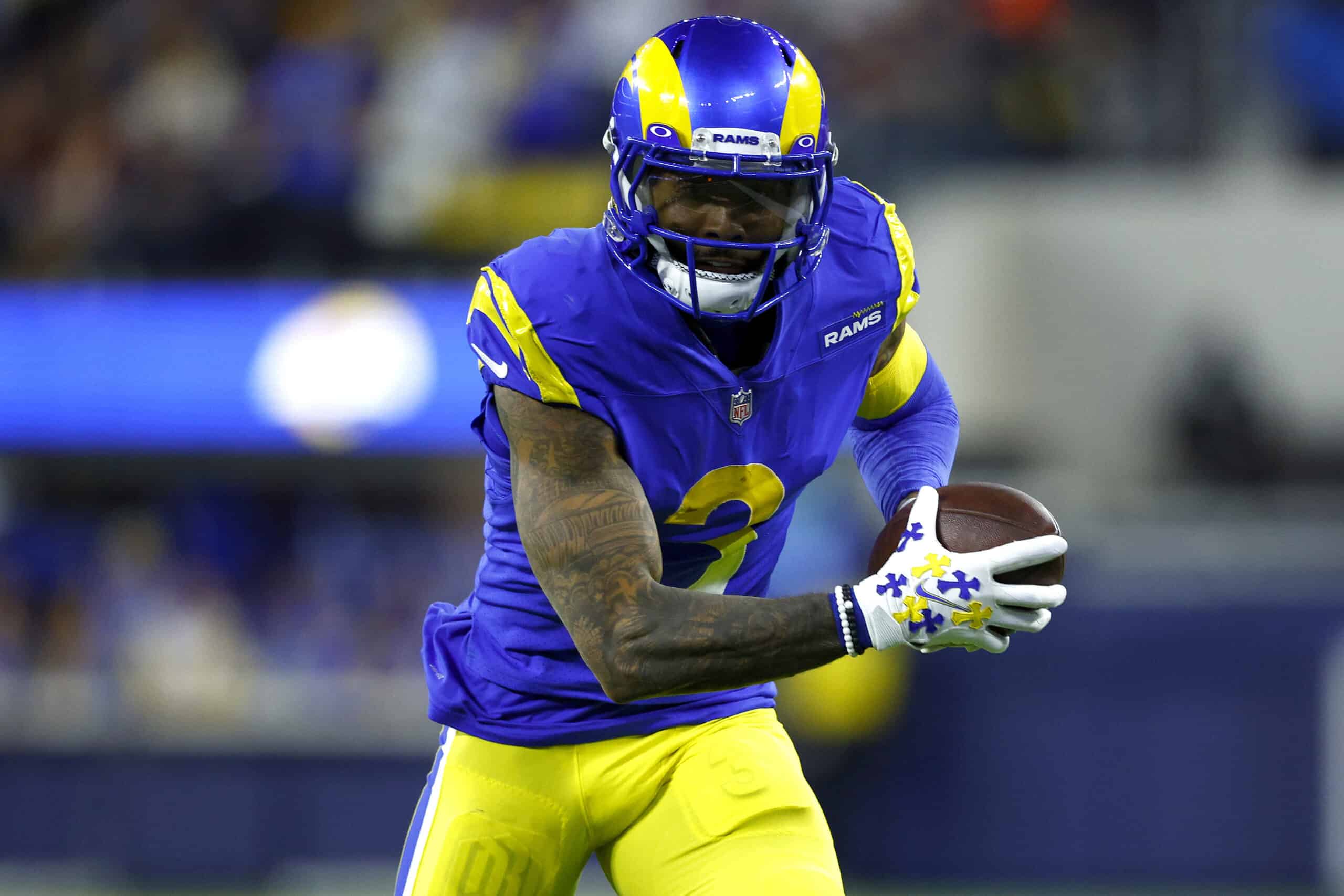 Three-time Pro Bowl wide receiver Odell Beckham Jr. is about to play in the Super Bowl with the Los Angeles Rams.
However, it sounds like the superstar receiver was talking to another team before deciding on the Rams.
New England Patriots head coach Bill Belichick was nearly able to lure OBJ to the Patriots roster.
The two of them spoke after Beckham was released by the Cleveland Browns in early November.
Ultimately, Beckham decided to sign with the Rams, which has worked out well for him.
No Beckham in New England?
It sounds like both coach Belichick and Beckham have a mutual respect for each other.
Obviously, Belichick wanted to better the roster by signing Beckham following his release from Cleveland.
However, it was a tough sell for the Super Bowl winning coach given the Patriots cap situation.
Despite that, the two of them spoke on the phone and appeared close to a deal.
Odell Beckham said the he was "very close" to going to the #Patriots when he was released by the #Browns this past season. Also said they were one of the teams and said he loves Bill Belichick

— G.T Bobby Thompson (@BThomps81) February 7, 2022
At the end of the day, Beckham decided it wasn't the right fit for him.
Beckham went as far as to say that if it was three years ago, then he might've had interest.
"I don't think I joked with (Belichick) on the phone, but I was (feeling) like, 'You know, if this was three years ago, it would have been ideal. You know?" Beckham said. "Because Tom (Brady), he's one of my favorites."
To be fair, most wide receivers have an interest playing with arguably the greatest quarterback of all-time in Tom Brady.
Although, Brady was in Tampa Bay with the Buccaneers and they didn't have room for OBJ on their roster at the time.
After considering the Patriots offer, Beckham decided to sign with the Rams.
Beckham later explained that he decided to sign with Los Angeles because the team was "calling me."
It felt like home to Beckham and he already had a relationship with head coach Sean McVay.
The Patriots certainly could've used a talent like OBJ, but it wasn't meant to be.
Will OBJ Stay?
As already mentioned, Beckham will be playing in the Super Bowl versus the Cincinnati Bengals on February 13th.
He appears to be a great fit for this offense since he had 27 receptions for 305 yards and five touchdowns in eight games.
OBJ followed up those regular season performances with 19 catches for 236 yards and one touchdown in three postseason games.
The 29-year-old is making a significant impact in Los Angeles, but we'll see if it lasts.
He is set to be a free agent after the season since the rest of his contract was terminated by Cleveland.
Right now, it seems like the Rams would be the favorites to bring back OBJ.
However, they don't exactly have the best cap situation, so Beckham could be testing out free agency.
A reunion with the Browns doesn't appear to be in the cards.
Possibly, Beckham decides to take up Belichick on his offer this offseason.