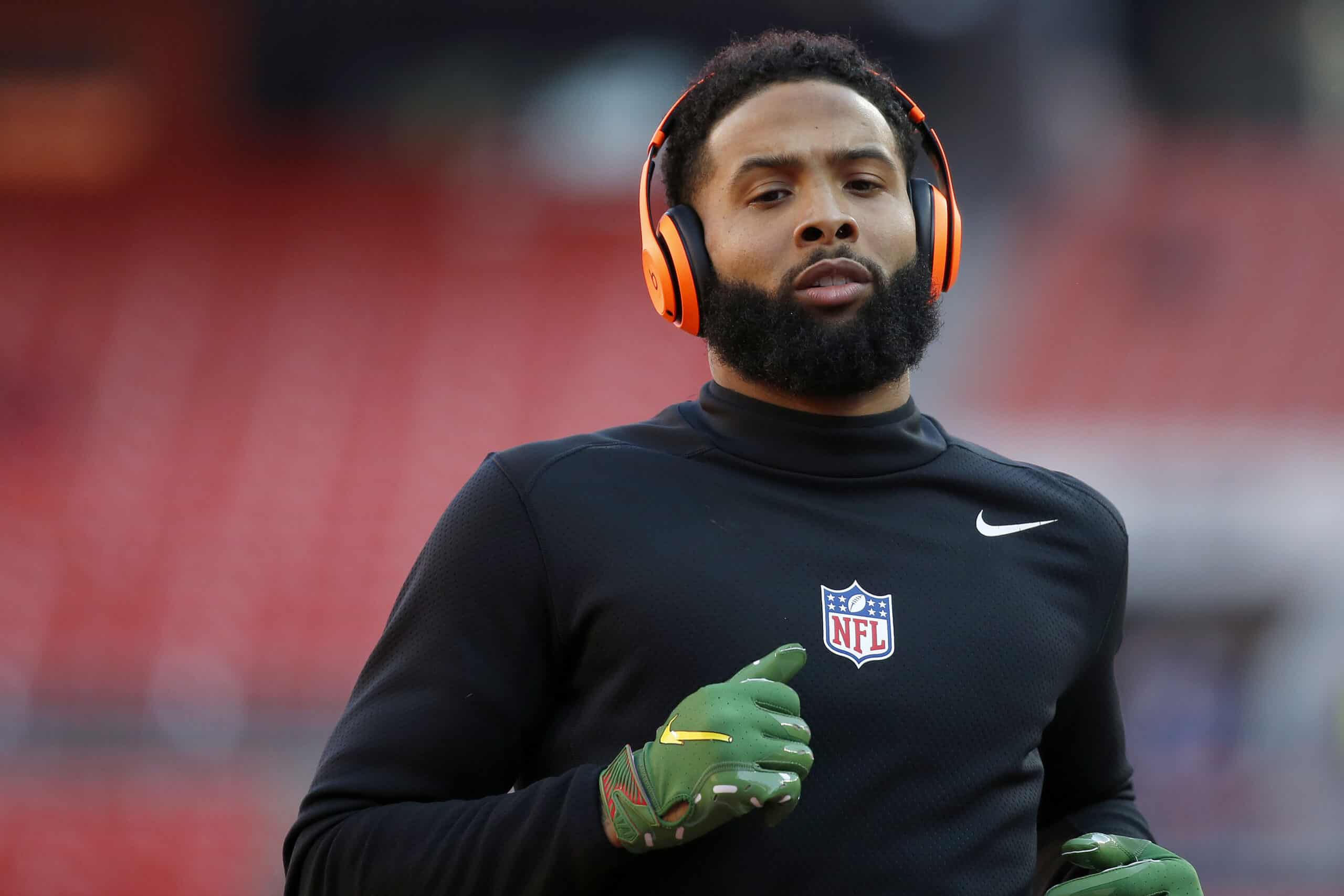 It has been a frustrating two years for wide receiver Odell Beckham Jr. with the Cleveland Browns.
His first season in Cleveland was decent on paper, but was a disaster for the organization as a whole.
A season later, Beckham only played in seven games before suffering an ACL tear.
The Browns had high hopes for OBJ when they acquired him, but have yet to reap the rewards.
Hopefully his third season in Cleveland is better than the first two years.
OBJ Is Back
Months later, OBJ has worked his way back onto the field and appears ready for the 2021 season.
After his injury, it was uncertain if OBJ would be ready for the beginning of the next year.
It's going to take more than an ACL tear to stop OBJ from helping the Browns win a Super Bowl.
Also, the Browns gave OBJ a significant bonus for showing up to training camp.
It's a good day for Browns WR Odell Beckham, Jr., who earns a $1M roster bonus for reporting to training camp today.

— Field Yates (@FieldYates) July 27, 2021
A one million dollar bonus is certainly enough motivation for anyone to get back onto the field.
Although, OBJ wants to prove the doubters wrong after two frustrating years.
Fully healthy OBJ is a dangerous player and fans will hopefully get a taste of it during training camp.
Now, Beckham and quarterback Baker Mayfield need to get on the same page.
Hungry & Ready To Win
This Browns offense looks much better on paper with OBJ alongside Jarvis Landry.
Yes, there have been chemistry issues between Mayfield and OBJ, but those can be fixed.
Right now, the Browns need to focus on getting OBJ back on the field and healthy.
The good news is, that OBJ passed his physical and won't begin the season on the PUP list.
#Browns WR Odell Beckham Jr. has passed his physical and won't start training camp on the PUP list, source said. A significant milestone for the playmaker coming off an ACL tear.

— Ian Rapoport (@RapSheet) July 27, 2021
It's worth noting that Beckham is coming off a significant injury last season.
That being said, the Browns might ease him back into activities until he feels more comfortable.
Cleveland wants to keep OBJ healthy and ready for Week 1 of the regular season.
Beckham has plenty of motivation in 2021 and we could very well be looking at the Comeback Player of the Year.