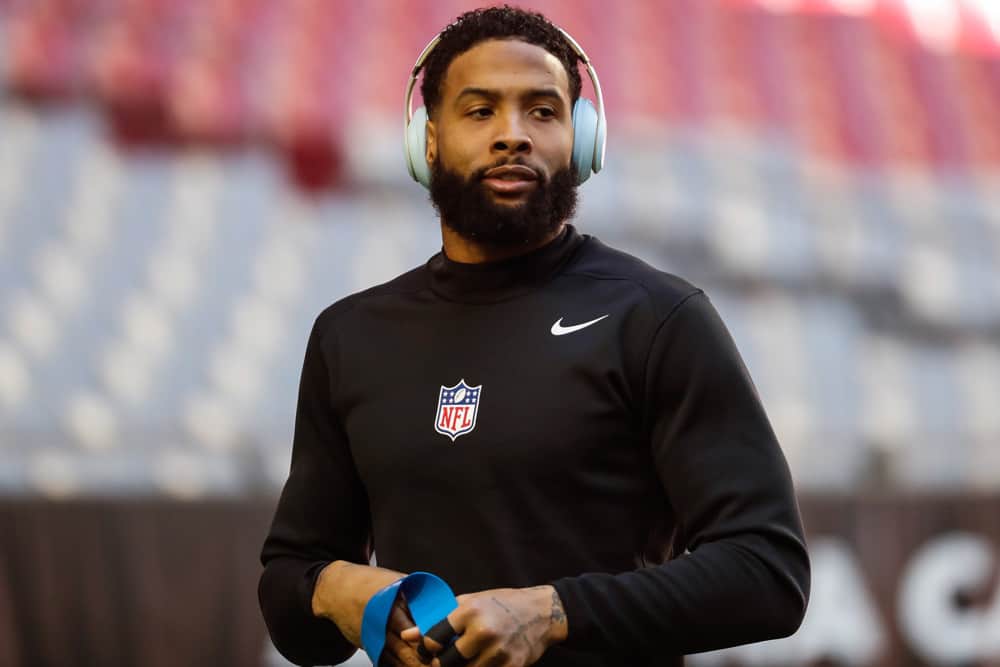 With all of the hoopla surrounding Odell Beckham Jr. and the Los Angeles Rams during Super Bowl week, it is actually surprising that he answered any questions related to his mid-season exodus from the Cleveland Browns.
However, he did address it briefly with some noteworthy comments.
Spoiler alert, most of these revelations will not surprise Browns fans.
1. OBJ Has Not Spoken To Baker Mayfield
It would honestly be more shocking if Beckham and Baker Mayfield had spoken.
This was a nasty breakup for all the world to see.
Beckham's father posted the 11-minute social media clip that changed the vibe for this team in 2021.
Former #Browns WR Odell Beckham Jr. says he still hasn't spoken with QB Baker Mayfield since being released

— Brad Stainbrook (@BrownsByBrad) February 11, 2022
2. Beckham Did Not Know About The Infamous Video
OBJ said that he was asleep at the time the video was posted.
That was an off day for the Browns, and OBJ slept until between 12 and 1 pm.
"My pops, he was on West Coast time. He gets up at 5, 6 a.m. I was asleep…By the time I got up, everything transpired."
3. He Regrets A Lack Of Closure In Cleveland
Calling the incident "unfortunate" and out of his control, he talked about his biggest regret which is the lack of closure.
Odell Beckham Jr. when asked if he had any regrets on how everything ended in Cleveland: pic.twitter.com/56xLHBUbkk

— Nick Cothrel (@NickCothrel) February 11, 2022
He compared it to breaking up with a significant other.
"There's no hate in my heart. It's filled with love. Maybe one day that happens and those conversations happen, but everything just happened so fast."
Conclusion
Clearly, Beckham is at a better place in his life than he was in Cleveland.
The Rams are playing in the Super Bowl tomorrow so he could not have slipped into a better situation or an offense more suited to his style of play.
.@obj and his girlfriend Lauren Wood are expecting a baby ❤️ @brgridiron pic.twitter.com/LODrGcYdDg

— Bleacher Report (@BleacherReport) November 22, 2021
His girlfriend Lauren Wood is expecting the couple's first child any day now.
The stars are definitely aligned for OBJ right now both on and off the field.