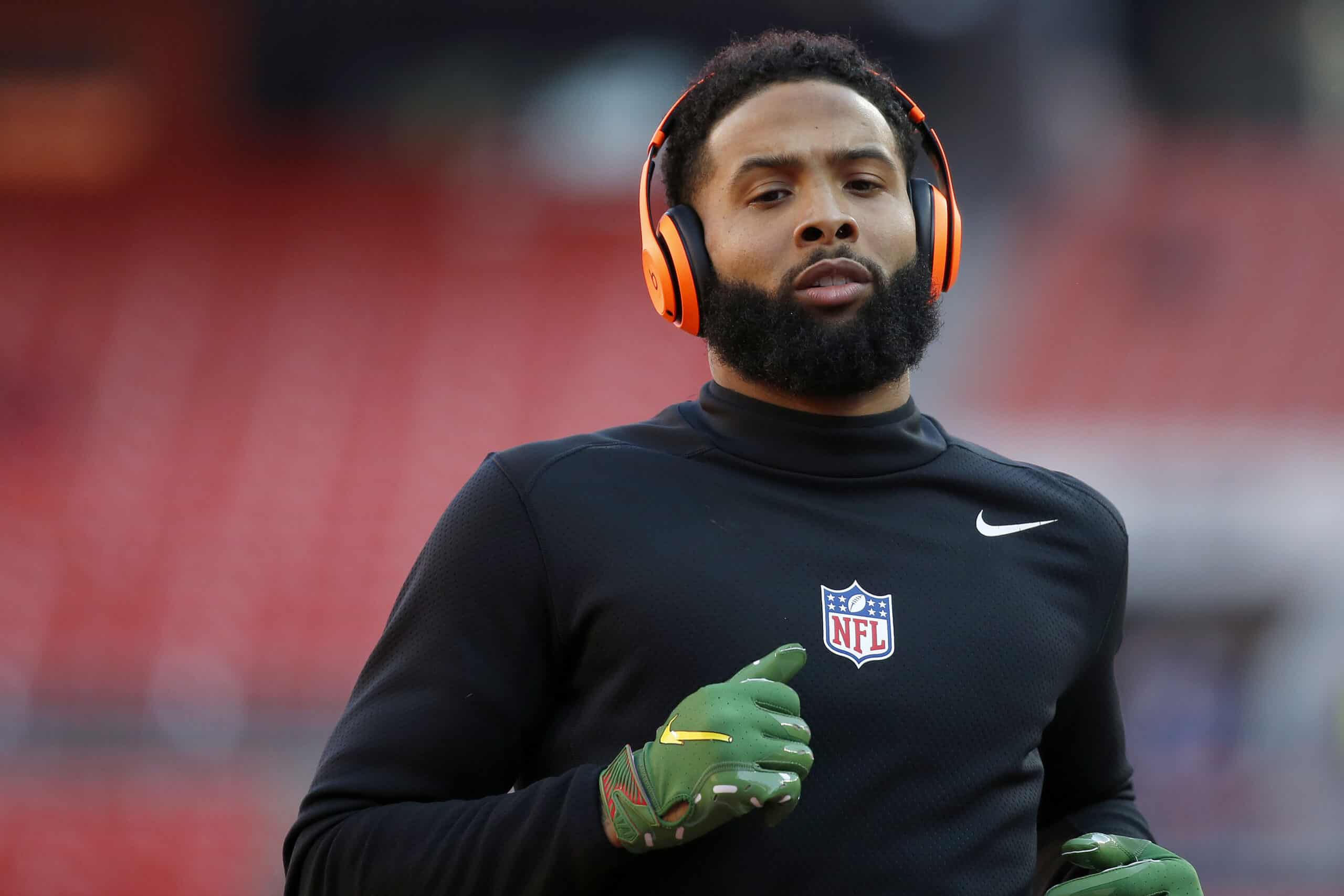 Cleveland Browns wide receiver Odell Beckham Jr. had been off of Twitter for much of the offseason.
He has been busy working hard at his training and rehabilitation following the October 2020 torn ACL he suffered in the Cincinnati Bengals game.
OBJ has reemerged on Twitter in the past two weeks.
Last week, he shared his feelings on USA Track star Sha'Carri Richardson not being allowed on the US Olympic team following positive tests showing marijuana use.
I'm not watchin unless u can run… can we create a petition ?!? We are ALLLLL WAITIN on u!!!! https://t.co/7kgvMEo89X

— Odell Beckham Jr (@obj) July 3, 2021
This week, he fired off two messages that left people guessing what is going on with him.
"I can't really call it pain cause I kno this Shxt a process, God give us challenges so he can see the progress…"

— Odell Beckham Jr (@obj) July 7, 2021
Every time u play they game u lose…oh well u live and u learn… im on my own Shxt this time!

— Odell Beckham Jr (@obj) July 7, 2021
What Does It Mean
No one knows for sure except OBJ.
Perhaps he was having a bad day either with his training or personal life.
It is unfair to speculate what was going through his mind.
What We Know
Though we do not know what OBJ was venting about on Twitter this week, we do know that he appears to be fit, recovered, and very ready to hit the field on July 27 when Browns training camp begins.
OBJ was getting after it at Camp Mayfield last month 👀 @obj @Browns

(via Jarvis Landry/YouTube) pic.twitter.com/mUwmCpHgGe

— The Checkdown (@thecheckdown) July 7, 2021
Make no mistake, Coach Stefanski is eager to have a healthy OBJ back on the field.
He talked about it right after the divisional playoff loss to the Chiefs in January.
#Browns Kevin Stefanski said he texted Odell Beckham Jr. this morning and is excited to get him back.

— Camryn Justice (@camijustice) January 18, 2021
Alex Van Pelt said after minicamp that Baker Mayfield was working on things that the team was not able to do last season either because of COVID-19, injuries, or for other reasons.
#Browns OC Alex Van Pelt said there were some pass concepts and progressions they had Baker Mayfield working on during this minicamp and that he owned them.

— Camryn Justice (@camijustice) June 17, 2021
That means the offensive playbook is likely expanded this season.
Of course, the run-first game plan is a given; however, the implication that the passing game could be more diverse is an exciting proposition for Browns fans.
This is especially true with OBJ on the field.
No matter what fans' opinions are of OBJ, everyone will get on board in 2021 if he is the playmaker people believed he could be when he joined the Browns.