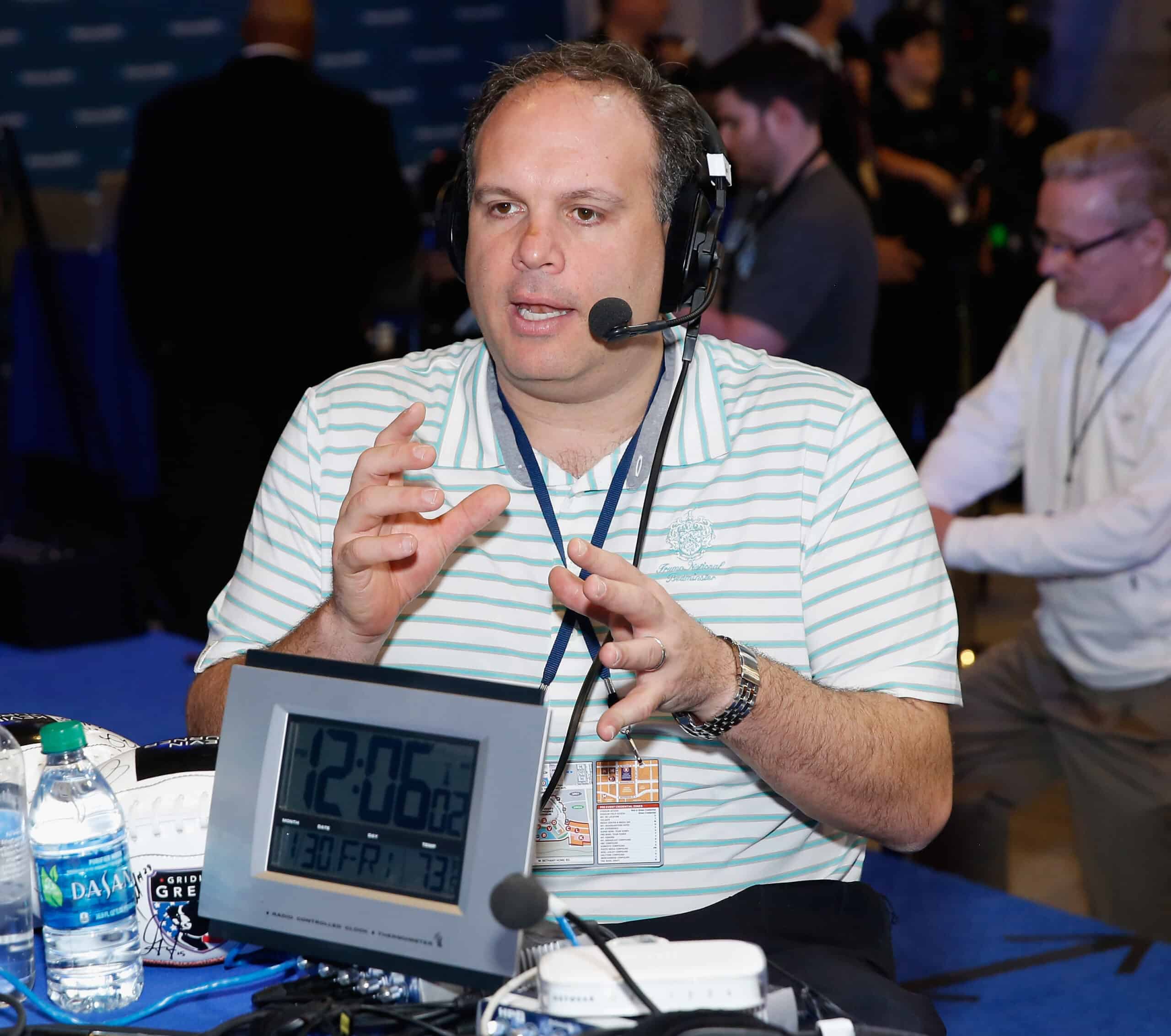 ESPN NFL Insider Mike Tannenbaum has doubled down on his opinion of Cleveland Browns quarterback Baker Mayfield.
During Thursday's edition of ESPN's "Get Up," Tannenbaum said if he were running the Browns' front office, he would not sign Mayfield to a long-term contract extension right now.
"I would wait several years, and here's why, you are binding yourself to mediocrity," Tannenbaum said.
In June, Tannenbaum called Mayfield "a replaceable part."
On Thursday, Tannenbaum ranked Mayfield as is the eighth-best AFC quarterback.
Tannenbaum ranked the following quarterbacks ahead of Mayfield:
.@RealTannenbaum thinks that if the Browns signed Baker Mayfield to an extension right now they would be "binding [themselves] to mediocrity." 😳

"At best he is the sixth, maybe seventh, best QB in the AFC!" pic.twitter.com/no57omN3RW

— Get Up (@GetUpESPN) July 8, 2021
"I like Baker Mayfield," Tannenbaum said. "I worked him out before the 2018 Draft. I was really surprised by how good his intangibles are."
Tannenbaum worked as a front office executive for both the Miami Dolphins (2015-2018) and New York Jets (1997-2012).
"We made the very same decision when we were at the New York Jets, which was we had a good quarterback in Chad Pennington," Tannenbaum said. "We chased a great quarterback and Brett Favre because we wanted to win a championship.

"If you're the Cleveland Browns because of Baker Mayfield physical limitations of him being short and slow, you can't win a championship, especially when you have the seventh or [eighth] best quarterback right now in the AFC."
ESPN football analyst Dan Orlovsky backed Mayfield.
"We can't use where you rank in the AFC or the division as a barometer of whether you choose to pay a player or not," Orlovsky said.
Orlovsky said it's up to the Browns front office whether to pay Mayfield, whom he considers a top 10-12 NFL quarterback.
"Second of all, don't talk about Baker Mayfield's physical limitations and not talk about Baker Mayfield's physical strengths," Orlovsky said. "He's got elite ball placement. He's got an absolute nuclear arm.

"Before Justin Herbert, he broke the rookie touchdown passing record from Russell Wilson and Peyton Manning. That is not mediocrity."
Herbert threw for 31 touchdown passes in 15 games during the 2021 season, breaking Mayfield's rookie record of 27 touchdown passes in 14 games during the 2018 campaign.
Mayfield, 26, has had four different head coaches — Hue Jackson, Gregg Williams, Freddie Kitchens and Kevin Stefanski — entering his fourth NFL season.
Mayfield has also had four different offensive coordinators: Todd Haley, Freddie Kitchens, Todd Monken and Alex Van Pelt.
However, Orlovsky said he believes the Browns should not pay Mayfield as much as the Dallas Cowboys pay Dak Prescott.
In March, Prescott signed a four-year, $160 million contract with $126 million guaranteed.
The Browns picked up Mayfield's fifth-year option for the 2022 season in April.
Browns general manager Andrew Berry and company must figure out what a contract extension could look like for Mayfield, and when the team could offer it.
"Do you think he's going to play worse this year with a top-five offensive line, the best running back duo in the game and a top-five skill roster, do you think he's going to play worse this year?" Orlovsky asked of Tannenbaum.
Tannenbaum said he believed Mayfield would play better in year two in Stefanski and Van Pelt's system.
"If you and I were running an NFL franchise, we would be chasing championships," Tannenbaum said. " I don't think for the next years you and I want to get up every day and say, 'Hey, we have the 12th-best quarterback, let's go win a championship. It's about chasing greatness, so if you want to Baker Mayfield as a 'B,' I'm ok with it."
Tannenbaum pointed out the Super Bowl-winning quarterbacks from the past five seasons are taller than Mayfield, including Tom Brady, Patrick Mahomes, Nick Foles and Peyton Manning.
The Seattle Seahawks' 43-8 win over the Denver Broncos in Super Bowl XLVIII on Feb. 2, 2014, marked the last time a championship-winning quarterback was shorter than Mayfield.
Russell Wilson is listed at 5'11" while Mayfield is listed at 6'1″.
"Bigger quarterbacks win more consistently," Tannenbaum said. "I'm not saying that Baker Mayfield can't win won like [Drew] Brees or Wilson, but over the next 10 years, Cleveland is putting themselves at a disadvantage by having Baker Mayfield as their quarterback."