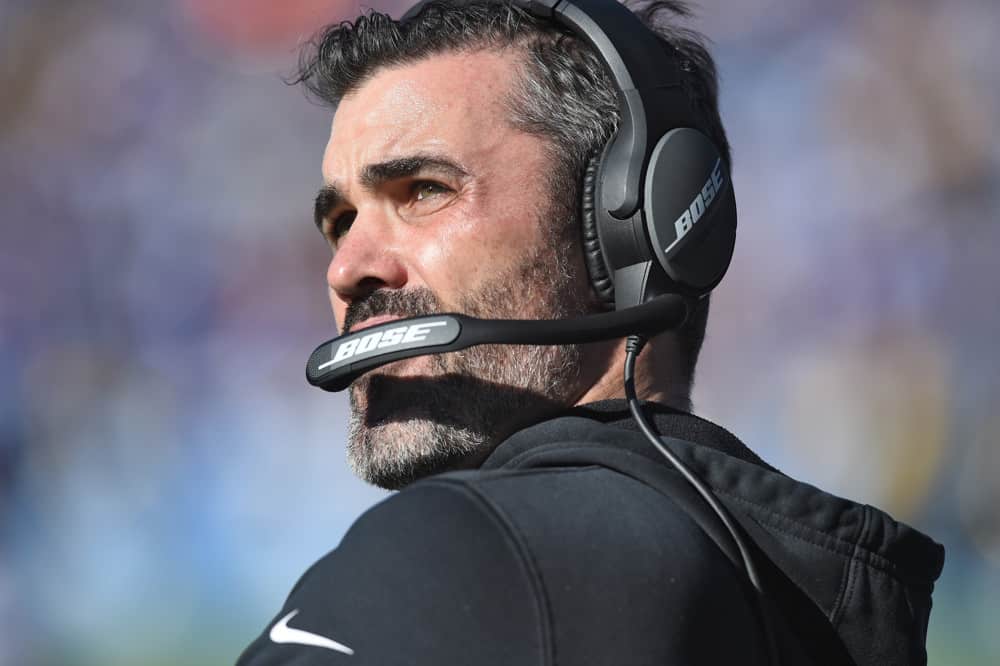 CBS Sports senior NFL columnist Pete Prisco joined "Cleveland Browns Daily" to discuss his list of the top 100 NFL players of 2020.
Prisco released the list on Wednesday, which included three Browns players: Myles Garrett (47), Odell Beckham Jr. (64), and Nick Chubb (71).
However, Prisco seemed most excited about new head coach Kevin Stefanski.
"I'm a big Kevin Stefanski guy. I think he is it," Prisco said. "I think he's bright, I think he's tough enough … he has that little Philly edge to him. I think Kevin Stefanski is going to be a hell of a coach. I'm a big believer in him. They got the right guy."
While Jarvis Landry didn't make Prisco's list, the Browns receiver did receive an honorable mention.
Prisco mentioned how quarterback Baker Mayfield's on-field play will determine how successful the Browns will be in 2020.
"Those tackles last year were awful and I think that really impacted the way Baker Mayfield played and the way the offense played," Prisco said. "The offense should be better."
Prisco called Mayfield's performance last year "an aberration," because of how poorly the offensive tackles played.
Last year, Mayfield was sacked 40 times, which was the ninth-most among NFL quarterbacks.
"Cleveland Browns Daily" host Nathan Zegura said Prisco should have put in Browns guard Joel Bitonio.
"This is my one Browns bone to pick with you for a guy that I think should be on there, and certainly if not an honorable mention, Joel Bitonio, who I think is one of the premiere guards in the NFL," Zegura said.
"I probably should have put him on there," Prisco said.
Prisco explained how he compiles his list each year.
"I take into account last year, look ahead to this year, watch a lot of tape, talk to a lot of people and put the list together, and then I kind of move guys around and juggle them in and out," Prisco said.
Prisco said the last 20 players of the list are the most difficult for him to evaluate.
"Guys I left off, I'm getting a lot of pushback from Steelers fans and Steelers players — Cam Heyward by the way —  who were mad that I didn't put Minkah Fitzpatrick on the list," Prisco said. "He was on the just missed, and it's hard when you go through the safeties. Should he be on the list before [San Fransisco 49ers safety] Jimmie Ward? That's a tough one for me, and I put Jimmie Ward on there because I thought Jimmie Ward played better last year."