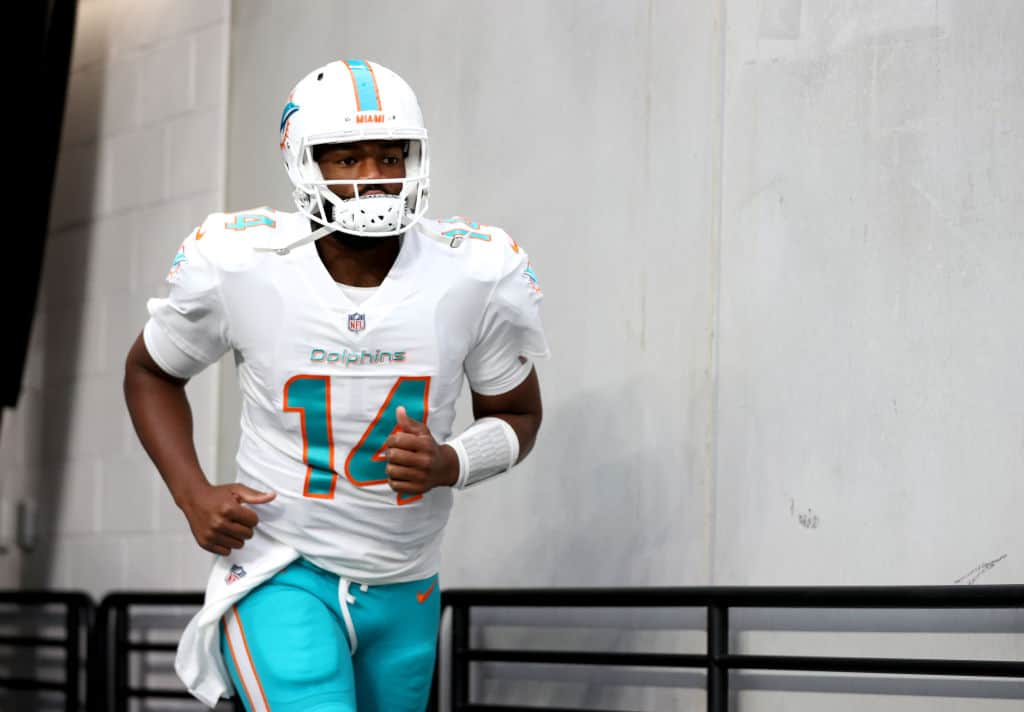 It looks as though Baker Mayfield is not the only 2021 Cleveland Browns quarterback who will not be on the 2022 roster.
Tom Pelissero is reporting that the Browns traded 34-year-old QB2 Case Keenum to the Bills on Saturday for a 7th round pick.
The trade was not completed before the Friday deadline so Keenum was paid his $1 million bonus before being dealt.
Keenum, a 9 year NFL veteran, had been with the Browns since 2020.
He started 2 games in 2021 in relief of an injured Baker Mayfield and went 2-0.
Keenum will be QB2 behind Josh Allen now that Mitchell Trubisky, last season's Bills QB2, is now a Pittsburgh Steeler.
#Browns have traded QB Case Keenum to the #Bills for a 7th round pick, source confirms. @TomPelissero first to report.

— Mary Kay Cabot (@MaryKayCabot) March 19, 2022
Many thought Keenum would remain with the team after the Friday deadline passed for his bonus and with Deshaun Watson potentially dealing with a suspension so this qualifies as the Saturday quarterback surprise by the Browns.
Keenum was well-liked by the players and fans and served as a good mentor to Mayfield.
Reports: Browns trading Case Keenum to Buffalo + signing Jacoby Brissett as backup QB. Complete purge of quarterback room.

— Tony Grossi (@TonyGrossi) March 19, 2022
Brissett Signed 
29-year-old Jacoby Brissett is reportedly being signed to a one-year deal, per ESPN's Adam Schefter.
One day after trading for Deshaun Watson, the Browns now are expected to sign QB Jacoby Brissett to a one-year deal to be Watson's backup, per sources.

Cleveland adding two QBs in two days.

— Adam Schefter (@AdamSchefter) March 19, 2022
Brissett has spent time in New England and Miami but is best known for his stint in Indianapolis.
He was the Colts' backup quarterback unexpectedly called to duty when Andrew Luck abruptly retired on August 24, 2019.
Brissett May Be Busy
Perhaps that is why the Browns hand-picked Brissett to be Watson's backup.
If Watson is suspended, they will need a backup who is capable of handling what could be a long-term stint while he is out.
Brissett was the Colts starter in 2017 when Luck was injured and in 2019 just weeks after his retirement.
Jacoby Brissett has started 37 games in his career at quarterback for the #Colts and #Dolphins

7,742 passing yards

36:17 TD/INT ratio

14-23 record as a starter

Now he's the #Browns backup QB and expected to start once Deshaun Watson is suspended by the NFL pic.twitter.com/hm7BaDKZjC

— The Dawgland (@TheDawgLand) March 19, 2022
Conclusion
The Browns are clearly all in on shaking up the offensive roster.
Fans should continue to expect the unexpected during this offseason because the team has already delivered plenty of examples of it.