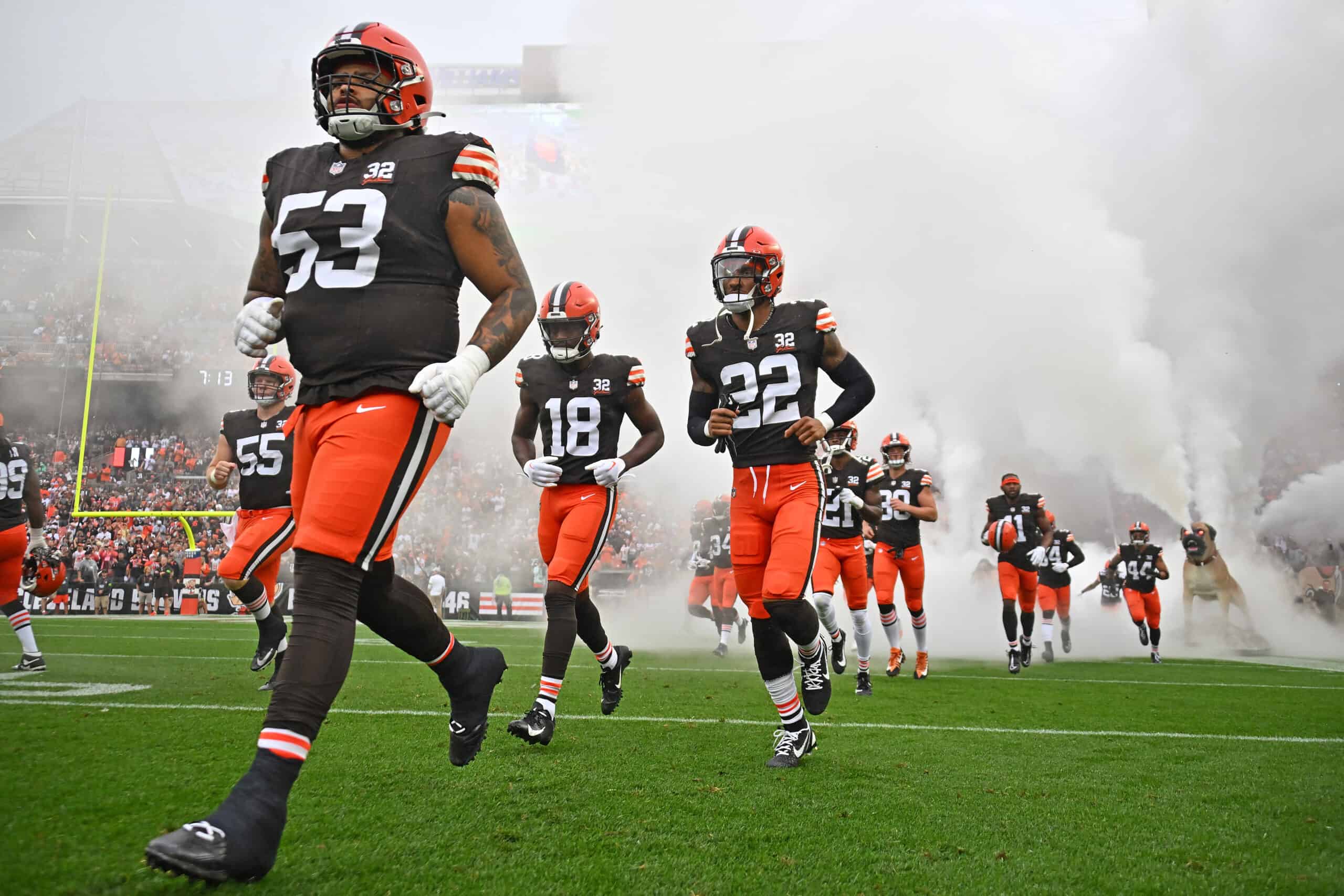 As the Cleveland Browns prepare for a tough AFC North rivalry game against the Baltimore Ravens, it seems like they can't catch a break.
Earlier in the year, the Browns lost starting offensive tackle Jack Conklin to a season-ending injury.
Just this week, they also had to put another starting offensive tackle, Jedrick Wills Jr., on the injured reserve list.
Unfortunately, Browns fans just received another bit of bad news as the Browns are also expected to be without standout rookie offensive tackle Dawand Jones.
Jones had been doing a phenomenal job, and his absence will leave a big hole in the offensive line, both literally and figuratively.
Browns insider Mary Kay Cabot took to YouTube to discuss how the Browns will manage to protect quarterback Deshaun Watson without their three best offensive tackles.
Cabot notes that Jones is a mountain of a man that has been playing well all season, and losing him will leave a big void to fill.
It's also worth noting that, as of now, it's unknown as to who the Browns will be starting at tackle in place of Jones.
The duties will most likely fall to James Hudson III and a host of players that the Browns are adding from practice squads around the league.
The Browns are also expected to be without wide receivers David Bell and Marquise Goodwin, with cornerback Greg Newsome II and running back Pierre Strong listed as questionable.
However, the absence of Jones will no doubt be one of the most noticeable, as the Ravens have one of the toughest pass rushing defenses in football.