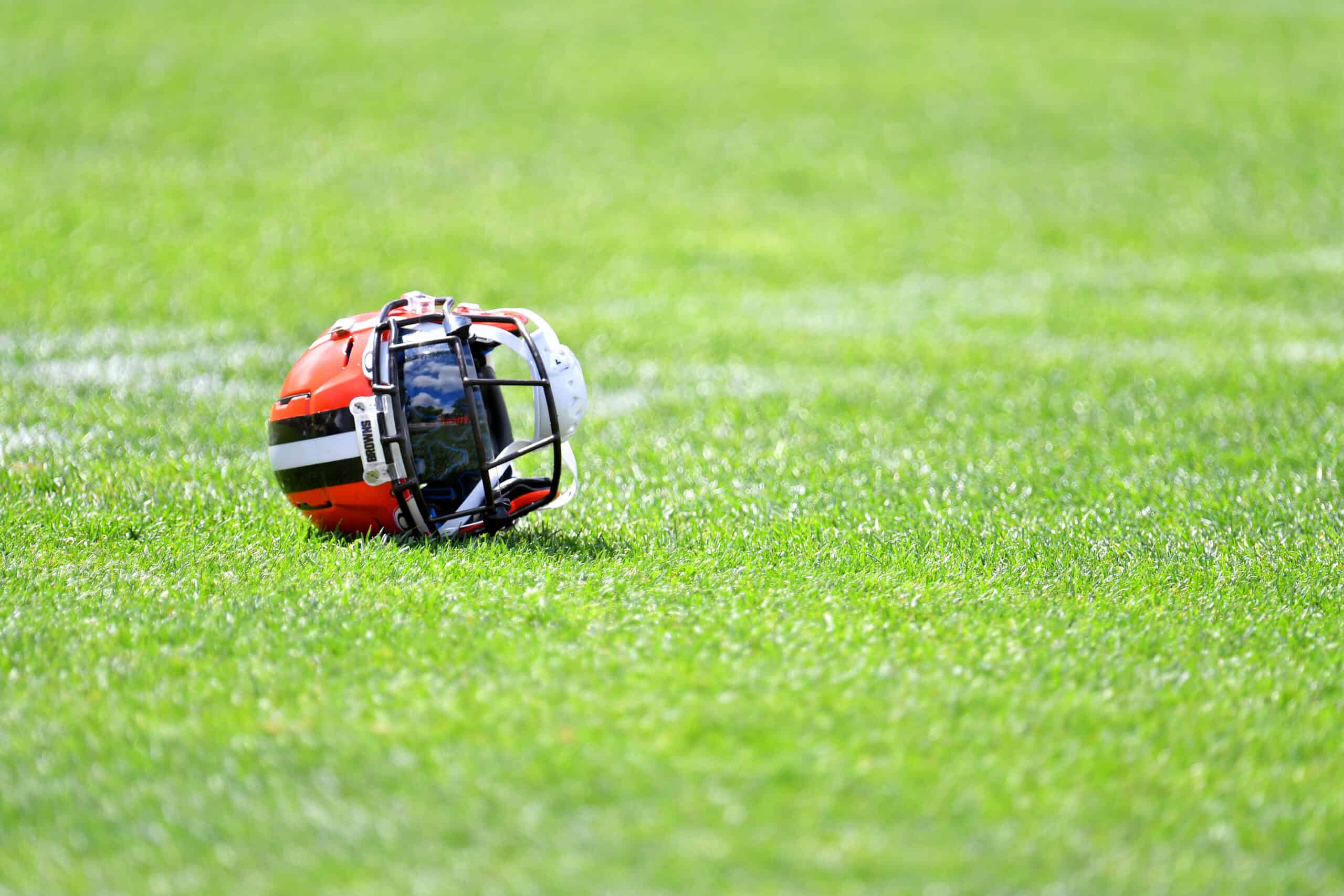 In the wake of their Week 10 matchup against divisional rival the Baltimore Ravens, the Cleveland Browns have made a last-minute addition to their active roster.
Per Browns insider Brad Stainbrook via Twitter, the Browns plan to elevate WR Austin Watkins Jr. to their active roster.
Source: #Browns plan to elevate WR Austin Watkins Jr. from the practice squad this week barring any last minute change.

— Brad Stainbrook (@StainbrookNFL) November 11, 2023
A product out of UAB, Watkins is a big-bodied receiver with a ton of potential, and he showed some of that during the preseason.
However, despite all of his potential and physical attributes, Watkins has yet to play in an NFL game despite being a 3-year veteran.
Watkins began his post-collegiate journey as an undrafted free agent for the San Francisco 49ers in 2021, but suffered an injury before seeing any action.
He then moved on to the Tampa Bay Buccaneers on a reserve contract, but was waived before playing a single snap.
Next, Watkins played for the Saskatchewan Roughriders in the CFL, and the Memphis Showboats and Birmingham Stallions of the USFL.
While Watkins has seen a lot of miles in his three years as a professional athlete, Sunday will mark his first real opportunity in the NFL.
In three years at UAB, Watkins collected 98 receptions for 1,642 yards and 9 touchdowns, and boasted an impressive 16.8 yards per reception.
The reason Watkins is expected to be elevated "barring any last minute change" is because there's still hope that wide receivers David Bell or Marquise Goodwin could return from their respective injuries.
They're currently listed as OUT, however, for Sunday's matchup against the Ravens, so it looks like Watkins will finally get his time to shine.