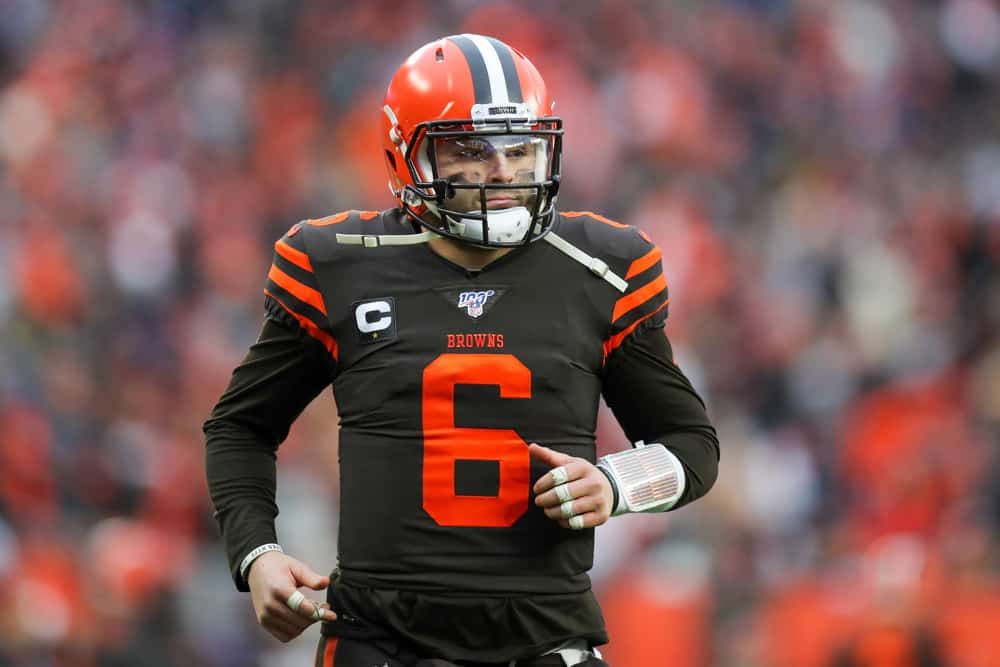 It seems Baker Mayfield cannot stay away from national criticism.
The latest criticism has come from a recent shirtless photo that was taken on a Caribbean vacation.
Baker Mayfield's Fight with Rex Ryan Goes Nowhere, but at Least He's Looking Rippedhttps://t.co/atZGP8QypP pic.twitter.com/JHIFPKRBP0

— Barstool Sports (@barstoolsports) January 31, 2020
Social media wasn't shy about commenting about Mayfield's physique in the recent photo.
i feel like im the baker of my friend group 😂 pic.twitter.com/GGd4Sx6g4B

— gabb 🌟 (@gabbgoudy) January 30, 2020
Crazy cause I look better shirtless than Baker Mayfield 🤣 😂 https://t.co/q2iFtrpeya

— Ush (@ush925) February 8, 2020
New York Giants running back Saquon Barkley, who was in the photo as well, was asked about the criticism about Mayfield.
Barkley told TMZ Sports:
"He's a quarterback, he's not supposed to be shredded," Barkley told us at the Sports Illustrated party in Miami over the weekend.

"We in off-season, he's gonna have time to get his body right. He can throw the ball 80 yards. That's the only thing that matters."
Barkley is right that the NFL season just came to a conclusion and that the criticism is not warranted.
However, Browns fans are coming off a season that had high expectations and it's expected that they would show less patience.
In the 2019 NFL season, Mayfield seen a regression in his performance in which he threw for only 22 touchdowns while throwing 21 interceptions.
His completion percentage also dipped to 59.4 percent in comparison to 63.8 in 2018.
Mayfield still has a lot of time to improve both from skill-set standpoint and physically before the 2020 season.
However, if Mayfield continues to perform like he did in 2019, it may be time for Browns fans to worry.