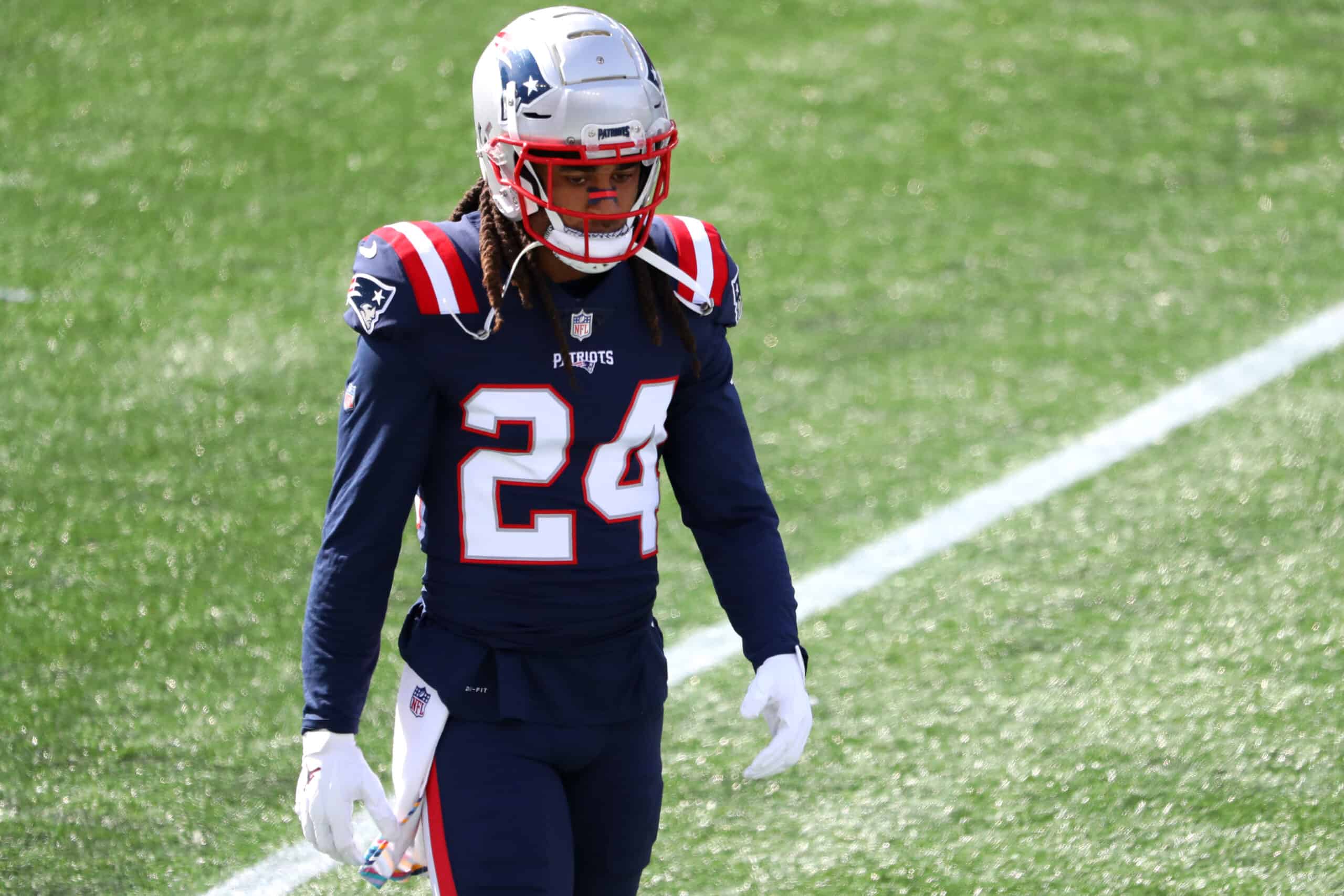 It shouldn't shock anyone that New England defensive back Stephon Gilmore is sitting out of minicamp.
He is one of many superstars that have decided to sit out in order to get a new contract.
The 2019 Defensive Player of the Year has been a possible trade candidate over the last few seasons.
It appears New England and Gilmore are not close on a deal, which means the two sides could seek a trade this summer.
He is in the final year of his deal and could be an option for the Cleveland Browns, according to CBS Sports.
Let's Make A Deal
Nowadays, veteran superstars aren't valued the same on the trade market as they used to be.
Often times, organizations are able to acquire 30-plus-year-old Pro Bowl players for usually one high-round draft pick and another late-round selection.
For example, the Tennessee Titans got a bargain for wide receiver Julio Jones earlier this offseason.
The Julio Jones trade is now official.

Details: #Titans get: Julio, 2023 6th#Falcons get: 2022 2nd, 2023 4th

— NFL Stats (@NFL_Stats) June 6, 2021
The Patriots might seek a similar deal for Gilmore, assuming they decide to move him.
He is a four-time Pro Bowl defensive back, but did miss five games due to a quad injury last season.
Before that, Gilmore had played two straight 16-game seasons, so his health shouldn't be a concern.
Over nine seasons, Gilmore has recorded 411 tackles, 114 passes defended, and 25 interceptions.
There is no doubting his ability, but any organization that trades for him would likely need to re-sign Gilmore after the season.
Unless the team plans on only keeping Gilmore for one season and being hopeful Gilmore puts their team over the top.
In 2018, the Rams acquired defensive back Marcus Peters in exchange for a second-round and fourth-round draft selections.
Details from Marcus Peters trade emerge.

Chiefs will receive the Rams 2018 4th-round pick and a 2019 2nd-round pick, per @rapsheet pic.twitter.com/NUlkh3oGU5

— Bleacher Report (@BleacherReport) February 26, 2018
That is the type of trade that seems logical for any team inquiring about Gilmore.
Possibly, that second-round pick turns into a third because Gilmore is on a one-year deal, but regardless it's a solid starting spot.
Should Cleveland Acquire Gilmore?
As already mentioned, CBS Sports listed the Browns as one of the teams that could potentially make an offer for Gilmore this offseason.
The Browns have $20.6 million in cap space and plenty of reason to add a player such as Gilmore.
They were knocked out of the second round of the playoffs by the Kansas City Chiefs last season.
Possibly, Gilmore is the kind of player that gives them enough firepower to get through Kansas City.
The front office has made major changes this offseason with the additions of Jadeveon Clowney, Anthony Walker, and Troy Hill.
However, it seems unlikely that Cleveland acquires Gilmore after drafting Northwestern defensive back Greg Newsome II in the first round.
Greg Newsome II & Jermiah Owusu-Koramoah headline a STRONG #Browns draft class pic.twitter.com/bTtH5hJPLD

— PFF (@PFF) May 1, 2021
They have high hopes for Newsome and believe Greedy Williams will bounce back after an injury-riddled 2020 season.
Let's not forget Cleveland has Pro Bowl defensive back Denzel Ward as their No. 1 option at corner.
It seems likely that newly signed Hill plays slot corner, while Newsome and Williams compete for the No. 2 spot on defense.
In theory adding Gilmore might make sense, but Cleveland already has too many bodies at defensive back.
The addition of Gilmore wouldn't be worth the risk and would basically undo all the hard work Cleveland has done building a young core at defensive back.