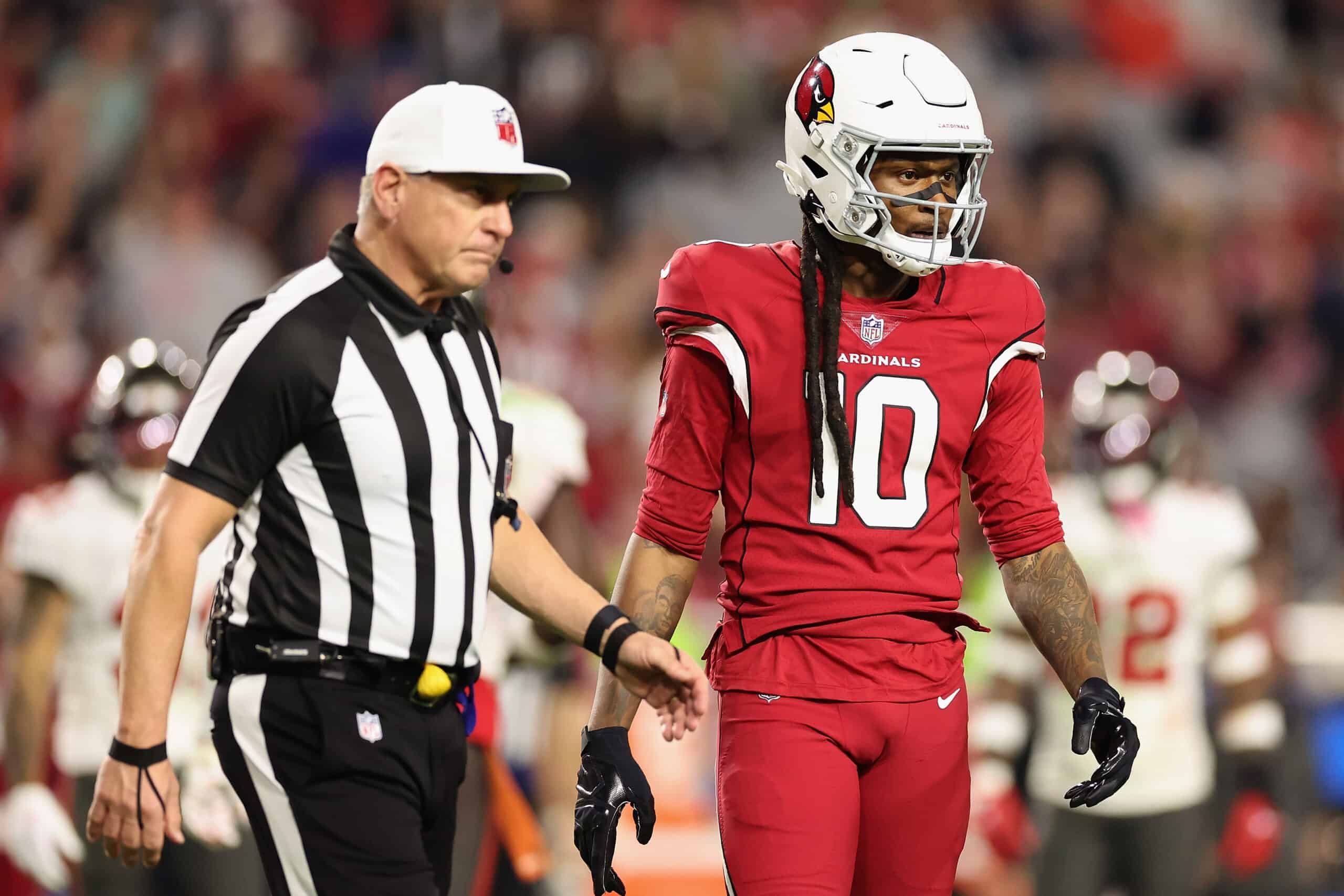 Wide receiver DeAndre Hopkins is now a free agent after the Arizona Cardinals cut him a couple of days ago.
There are a few teams reportedly interested in signing him, including the New England Patriots, Buffalo Bills, and Baltimore Ravens.
Not a whole lot of people expect the Cleveland Browns to end up snagging Hopkins, but they may be a good option for him considering they have Deshaun Watson, his former quarterback during his days with the Houston Texans.
In fact, from 2017 to 2019, Hopkins enjoyed three of the most productive years of his career.
Hopkins caught 315 passes for 4,115 yards, and 31 touchdowns between 2017-2019, the years he played with Watson in Houston.

It would make sense that he'll want to play with him again considering the chemistry they have together.

— Dov Kleiman (@NFL_DovKleiman) May 28, 2023
In each of those three seasons, he was named to both the Pro Bowl and All-Pro first team, and in 2017 he led the NFL with 13 touchdowns.
Just days away from turning 31 years of age, his game may have slipped a bit since then, but he should still make a very viable threat for one lucky team, even if he cannot be a No. 1 wideout anymore.
As it currently stands, the Browns already have a pretty impressive squad on offense.
No. 1 wideout Amari Cooper had 1,160 yards and nine touchdowns in 2022, and he regularly puts on a masterclass when it comes to running routes to precision.
Donovan Peoples-Jones has emerged as a speed threat, and so has Elijah Moore, who was recently traded to Cleveland.
Of course, in the backfield, they boast arguably the best running back in the world in Nick Chubb.
Many are counting out the Browns as usual, but they look like a definite playoff team on paper, especially when one also considers the additions they have made on defense.