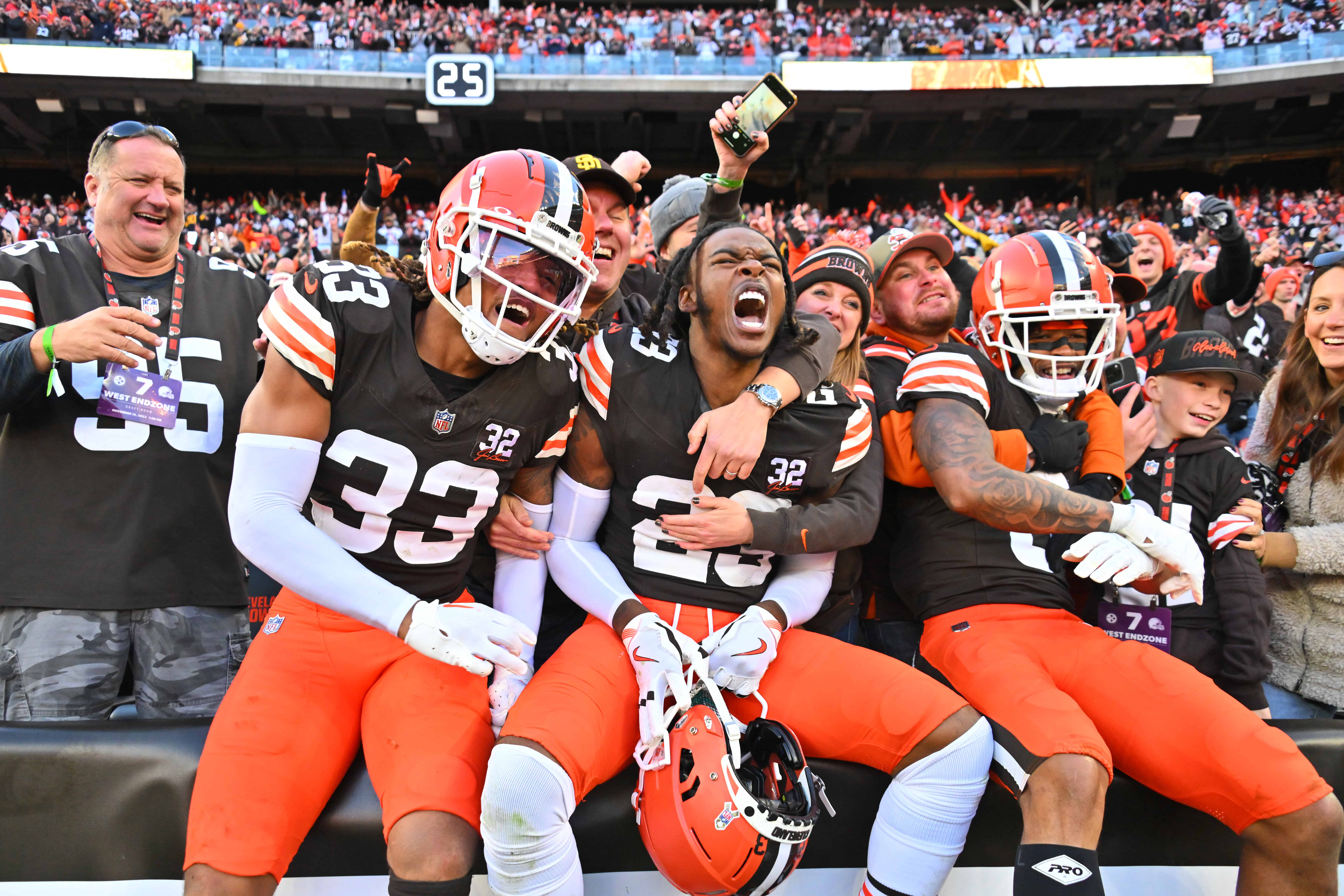 It wasn't pretty, but the Cleveland Browns found a way to eke out a victory over the Pittsburgh Steelers.
Each punter can claim to have been the most important player on their respective team in the 13-10 game.
But here are some other studs and duds who stood out in this week's defensive battle.
CAME UP BIG WHEN IT MATTERED MOST!!!

BROWNS WIN!!!!! pic.twitter.com/umsHzEBi3i

— Cleveland Browns (@Browns) November 19, 2023
Ogbo Okoronkwo – Stud
Ogbo Okoronkwo looked like he found an extra gear in the second half.
Four of his 5 tackles came after the Steelers scored their lone touchdown, including 3 of his 4 TFLs.
His final tackle was a momentum-killing 5-yard loss after the Steelers tied things up and looked ready to score again.
Okoronkwo also had a sack and a QB hit in the 13-10 victory.
Dorian Thompson-Robinson – Dud 
Rookie quarterback Dorian Thompson-Robinson could have been a stud for a near-errorless stat line.
He completed 24 of 43 passes, or 56 percent for 165 yards and a tipped-pass interception.
But those numbers could have been better if he managed to lead receivers who had a step on the defender.
Instead, Pittsburgh was able to break up a bunch of potential big plays.
Myles Garrett – Stud 
Myles Garrett was undoubtedly the biggest difference-maker.
His pair of sacks, 2 TFLs, and 3 QB hits didn't tell half the story of how much havoc he caused.
And he took the rest of the front 7 with him for most of the game.
Kenny Pickett never looked comfortable under the consistent pressure.