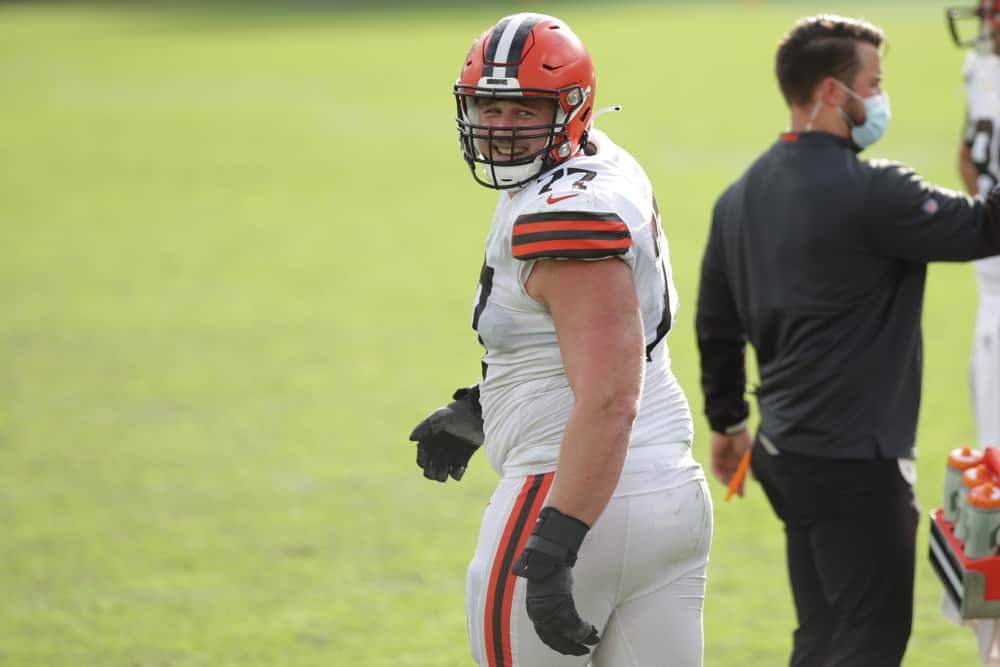 In Week 13, the Cleveland Browns were able to take care of business and come away with the win against the Tennessee Titans.
It was a blowout in the first half, but the Titans were able to close the gap in the second half.
The Browns were able to hold on to the lead and improve their record to 9-3 on the year.
Sadly, it wasn't all good for Cleveland as right guard Wyatt Teller had his leg stepped on during the second quarter.
Titans defensive tackle Teair Tart was suspended one game for stepping on Teller.
Teair Tart stepping on Wyatt Teller, for which he was suspended for a week. #Titans. pic.twitter.com/MScZmG5xA0

— Paul Kuharsky (@PaulKuharskyNFL) December 8, 2020
It seems pretty clear that Tart did it on purpose, but he decided to appeal it anyway.
The Verdict
Somehow, there was no flag thrown on that play despite that obvious unnecessary roughness.
Luckily, the league stepped in and suspended Tart for one game.
He appealed that suspension, but the NFL upheld their ruling, so Tart will miss the Week 14 matchup against the Jacksonville Jaguars.
Hearing officer James Thrash, jointly appointed by the NFL and NFLPA, has affirmed the 1-game suspension of Teair Tart.

— Michael Signora (@NFLfootballinfo) December 11, 2020
The undrafted rookie has played in five games for the Titans this season.
He has two total tackles, so Tennessee will probably be fine without him against the one-win Jaguars.
Regardless, it's nice to see the league uphold their ruling since what Tart did was unneeded.
On Thursday, Titans head coach Mike Vrabel said he doesn't believe Tart did anything malicious versus the Browns.
Vrabel: DL Teair Tart will meet with an arbitrator on Thursday regarding his one-game suspension. Vrabel said he doesn't think Tart did anything malicious vs @Browns. A ruling expected today

— Jim Wyatt (@jwyattsports) December 10, 2020
It's difficult to argue against the video evidence where Tart clearly purposely steps across Teller's leg while he's on the ground.
Thankfully, Teller was not injured on the play and will be fine for Sunday's contest against the Baltimore Ravens.
This Week 14 matchup is a big game for both teams as they continue to fight for playoff position.