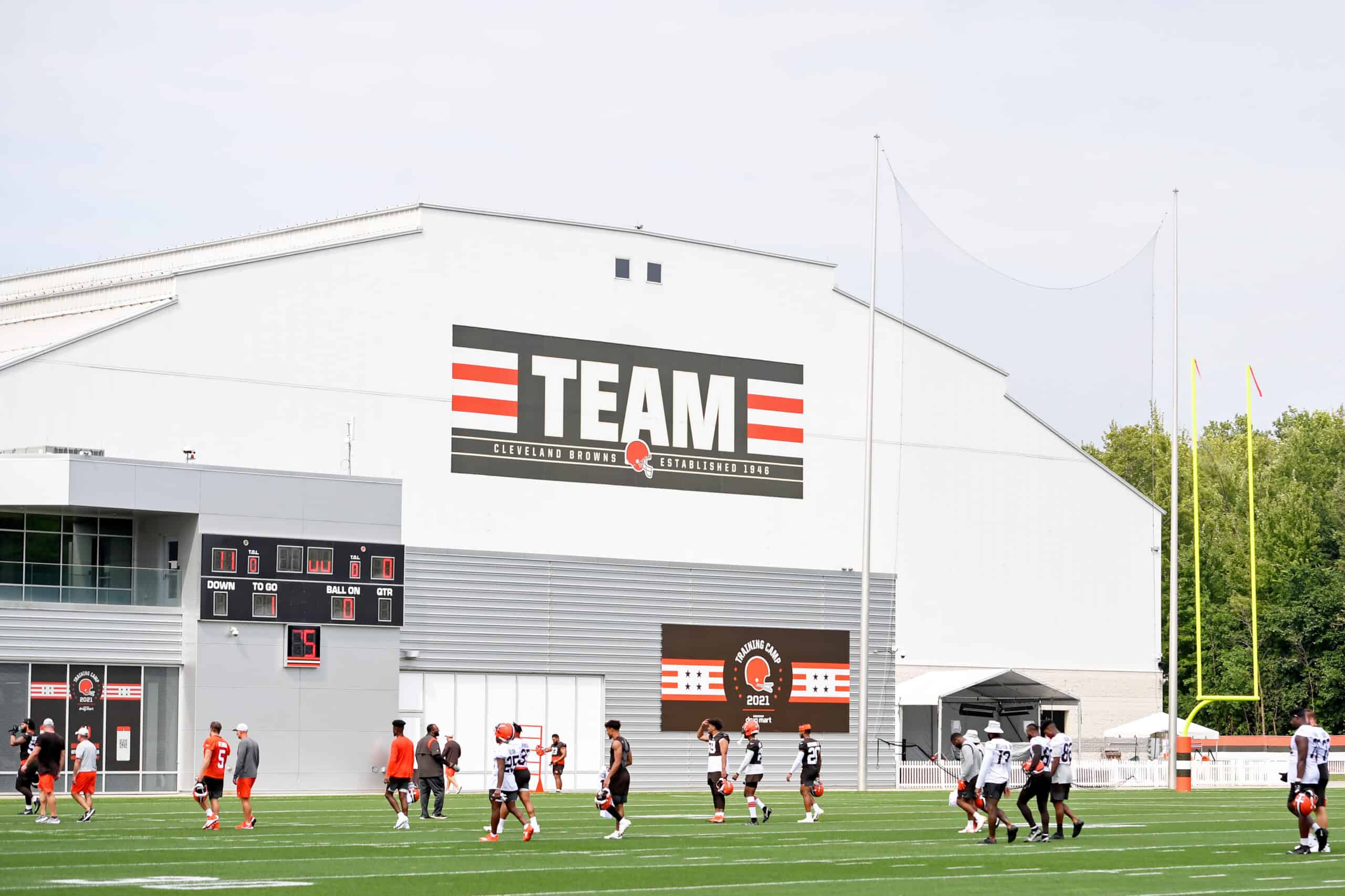 It's the end of August, which means it's time for teams to make a majority of their cuts.
The Cleveland Browns did their final round of cuts on Tuesday.
Now, the organization has set their 53-man roster heading into the regular season.
It's never easy making cuts and there are always some tough decisions that have to be made.
A majority of the Browns roster cuts made sense, but there were a few surprises as well.
1. KhaDarel Hodge
When reading the list of roster cuts, wide receiver KhaDarel Hodge immediately stands out.
He spent each of the last two seasons as a member of the Browns.
Hodge didn't do much in the receiving game, but was solid depth and a useful special teams option.
The 26-year-old doesn't have tremendous upside, but played hard during camp.
#Browns Kevin Stefanski on his thoughts about KhaDarel Hodge pic.twitter.com/KSpURaaMy6

— Fred Greetham (@FredGreetham9) August 30, 2021
It's apparent that the Browns feel they have better options at wideout.
Both speedsters Donovan Peoples-Jones and Anthony Schwartz have made significant strides in camp.
Obviously, Rashard Higgins remains in the mix as well and looks to build upon his breakout season in 2020.
Those three receivers will fill out a majority of the depth chart behind Odell Beckham Jr. and Jarvis Landry.
Hodge finished his Browns career with 15 receptions and 256 yards in 25 games with Cleveland.
Hopefully, Hodge can land another job as a depth option elsewhere.
The Browns had too many options and sadly he was the odd man out.
2. Sheldrick Redwine
Obviously, not the biggest name on the roster, but certainly weird timing.
The Browns decided to cut third-year safety Sheldrick Redwine as part of their massive cut spree.
Redwine was not viewed as a starter, but could've been a useful depth option.
Both Ronnie Harrison and Grant Delpit are dealing with lingering injuries right now.
That leaves the Browns with two healthy safeties heading into Week 1.
Luckily, there is time for both Harrison and Delpit to rest up before the regular season begins.
Although, this still leaves the Browns without much depth at the safety spot.
In two seasons, Redwine recorded 69 tackles, three passes defended, and one interception in 27 games (eight starts) with the Browns.
He was likely battling with Richard LeCounte III who won the other backup safety spot out of camp.
Possibly, Redwine is able to find another backup spot elsewhere, but regardless it seems like an odd cut by Cleveland.
3. Curtis Weaver
One of the bigger shocks from the preseason cuts was pass rusher Curtis Weaver.
The former fifth-round pick was waived by the Miami Dolphins last season after suffering a season-ending injury during training camp.
Cleveland saw potential in him and claimed Weaver knowing he would miss the 2020 season.
A year later, Weaver was competing for a backup role on the Browns defense in training camp.
Myles Garrett, Curtis Weaver and Jadeveon Clowney in D-line drill at #Browns mandatory minicamp pic.twitter.com/1WCU0Md7AJ

— Nate Ulrich (@ByNateUlrich) June 15, 2021
At the time of the acquisition, Weaver was considered a steal for the Browns.
The potential was there, but sadly a foot injury knocked him out for his rookie season.
Sadly, Weaver wasn't able to do enough in camp to earn himself a roster spot.
The addition of Takk McKinley likely made it more difficult on Weaver to snag a spot on the team.
The 23-year-old will now head into free agency, but should catch on with another team.
Obviously, Weaver has potential, but the Browns have too many bodies at defensive end.
It's a frustrating end to Weaver's career in Cleveland, but he should land on another roster soon.