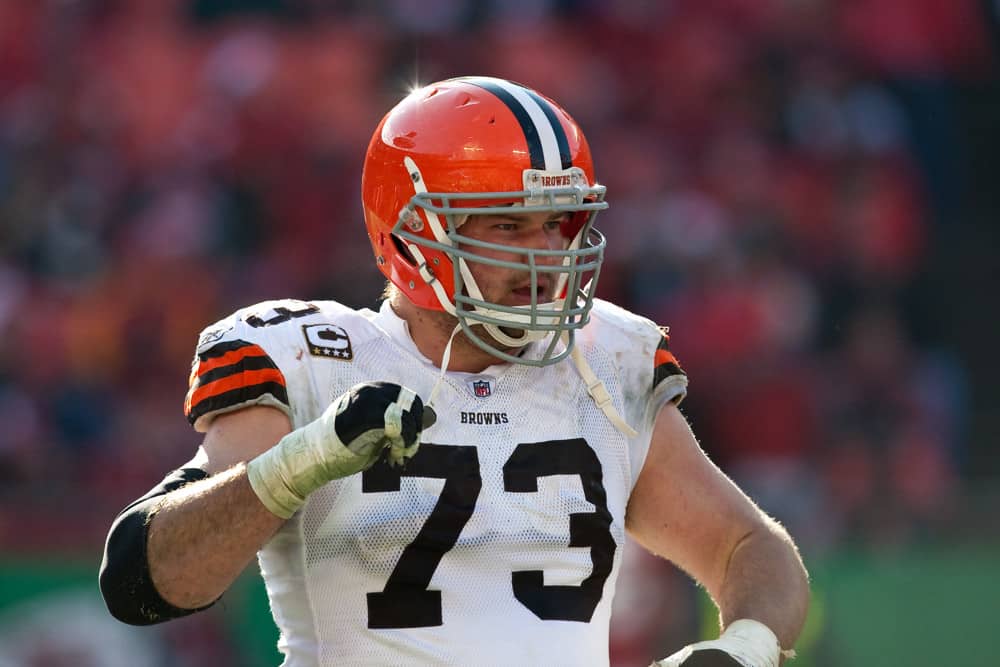 Contrary to what some fans outside of Northeast Ohio may think, the Cleveland Browns have had quite a few players who have made it to the Pro Football Hall of Fame – 17 to be exact.
Most of them played decades ago, but the team could be poised to welcome a player from its more recent history into the Hall of Fame.
Not too long from now, the voters will decide if legendary Browns offensive lineman Joe Thomas will get inducted.
Joe is in a class of his own 💯

The countdown is on till next week when we officially hear if 73 is headed to the hall 🤞@PFF | #Browns pic.twitter.com/z8jFOFDDPS

— Cleveland Browns (@Browns) February 2, 2023
Thomas was taken with the third pick in the 2007 NFL Draft, and he quickly emerged as a star for a Cleveland team that was starving for such players.
He was named to the Pro Bowl and was the runner-up for the Rookie of the Year award in his first season, and he ended up garnering 10 straight Pro Bowl selections and six All-Pro first-team nods.
The offensive tackle was also renowned for his durability — he played 10,363 consecutive snaps, which is a record since the league started recording snaps played in 1999, and he didn't miss a single play until his final season.
Thomas retired following the 2017 season, and since then, he has become one of the most beloved former Browns players.
He has undergone a transformation since his playing days, as he has lost about 60 pounds while adopting a healthy lifestyle that includes lots of yoga and swimming.
The Browns didn't win much during his playing days, as they never made the playoffs during his career, but putting him into the Hall of Fame seems like a no-brainer.