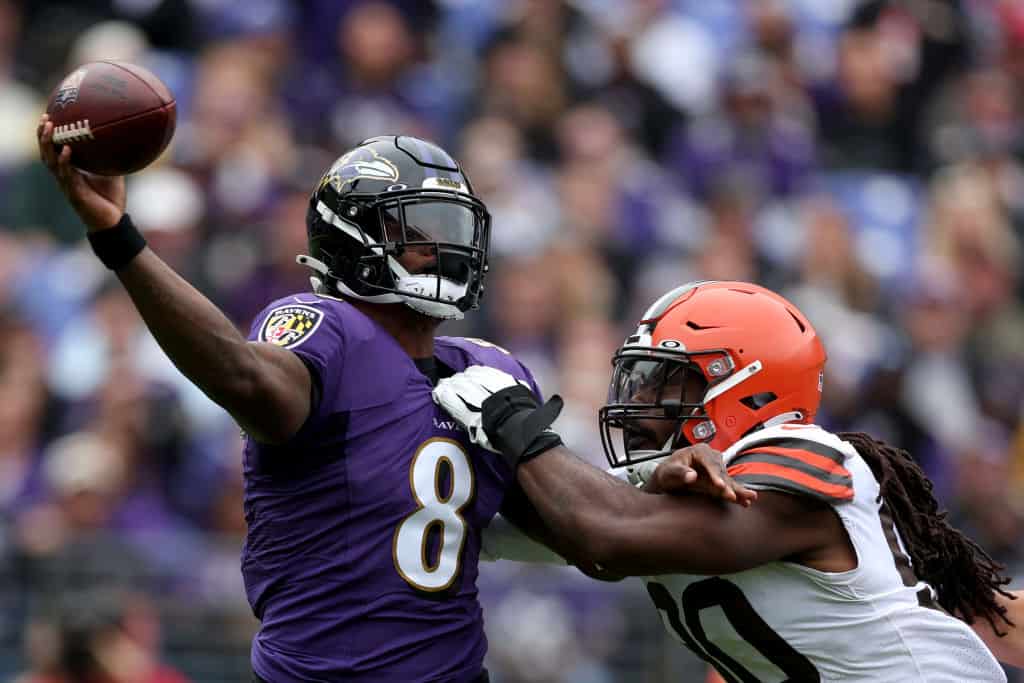 Before the 2022 NFL season, the Cleveland Browns signed Deshaun Watson to a five-year, $230 million contract.
In a historic caveat, the Browns guaranteed all $230 million of this contract, regardless of how many games Watson is on the field.
Due to his never-before-seen deal, the landscape of NFL contracts is forever changed, and one team, in particular, is suffering as a result.
The #Ravens could be tempted to trade QB Lamar Jackson by "a big trade offer" according to the NFLN.

Jackson desire more fully guaranteed money, like #Browns Deshaun Watson's 5-year, $230M fully guaranteed contract.

The current plan is to tag Lamar. https://t.co/5KBnnRwU60 pic.twitter.com/zb8SN3AZ9J

— Dov Kleiman (@NFL_DovKleiman) February 11, 2023
The Baltimore Ravens have been in contract negotiations with Lamar Jackson for the past several months.
Although they have been working tirelessly to get a deal done, the Ravens have yet to sign Jackson to the long-term deal that he's hoping for.
Jackson has Watson to thank, as it appears that he's looking for a good chunk of guaranteed money.
The Ravens could place the franchise tag on Jackson, which seems like the most likely outcome, at least, for right now.
By doing this, the 2019 MVP will remain on their team, and he gives them incredible upside every week.
However, a trade is still on the table, which is great news for the Browns.
If Jackson were to leave the Ravens, the Cincinnati Bengals would likely still hold the top spot in the division.
Second place, however, will be up for grabs.
Why not the Browns?
They have a young, developing roster on both sides of the ball, and a former MVP candidate of their own.
With any luck, the Ravens will be forced to trade Jackson, paving a way for the Browns to get closer to a 10-12 win season.