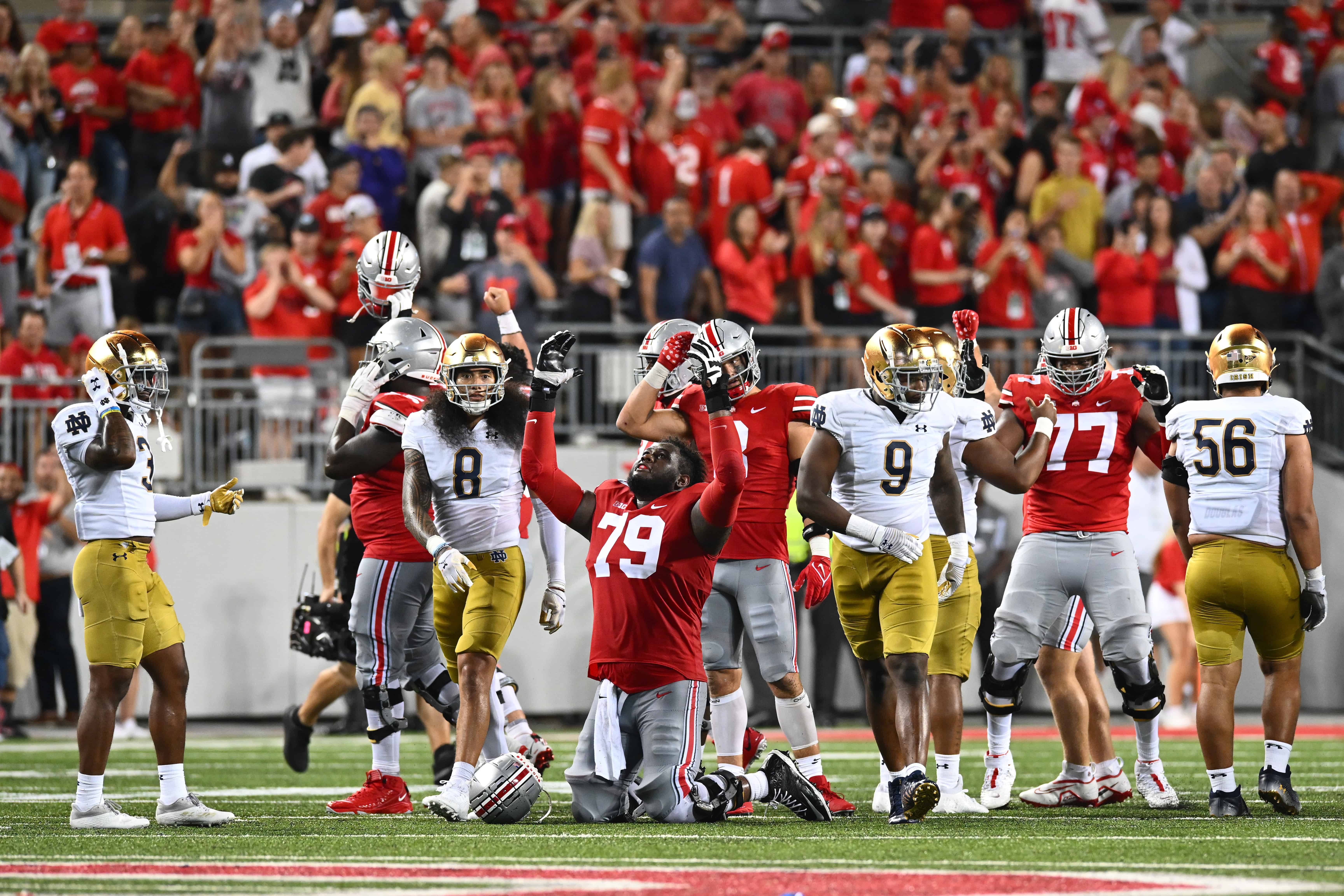 The Cleveland Browns will have eight picks in next month's NFL draft, and while they need reinforcement on the defensive side of the football, they may want to also improve their offensive line.
One offensive lineman they reportedly have some interest in drafting is Ohio State University offensive tackle Dawand Jones, who will meet with them, as well as six other NFL teams.
Ohio State OT Dawand Jones has Top 30 visits scheduled with the following teams, per source.

• Commanders
• Eagles
• Colts
• Steelers
• Browns
• Bengals
• Seahawks

— Ryan Fowler (@_RyanFowler_) March 8, 2023
Jones is a behemoth, as he stands 6-foot-8 and weighs 374 pounds, and he played four seasons for the Buckeyes.
He is considered one of the better prospects at offensive tackle in this year's draft, as he did an excellent job of preventing sacks and not allowing opposing teams to pressure C.J. Stroud, his squad's quarterback, this past season.
With Jones' help, the Buckeyes ranked tops in the NCAA in total offense and scoring in 2022.
During high school in his native Indianapolis, he was also a basketball star, and he reportedly received offers from Division I schools to play roundball, but he opted for the gridiron instead.
Mock drafts seem to have Jones going in the second round, but he could creep into the first round of the draft thanks to his Mount Everest-type physique and huge hands.
The Browns will not have a first-round pick this year, and their earliest pick will come in the second round at No. 42.
Quarterbacks Jacoby Brissett and Deshaun Watson got sacked a total of 44 times this past season, and getting that figure down would greatly help the team get back to the playoffs.