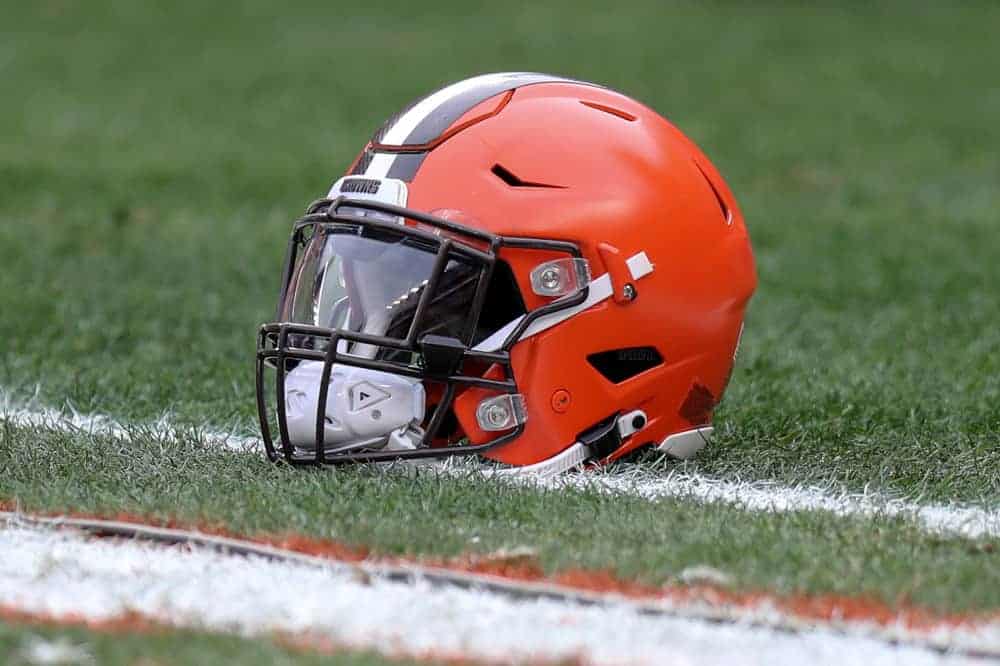 Cleveland Browns fan Tom Seipel died Saturday after a years-long fight with kidney cancer. He was 39.
Seipel's story went viral after he received help from several Browns fans to attend one final home game at FirstEnergy Stadium, the regular-season finale against the Pittsburgh Steelers.
The Browns won the Week 17 game 24-22 and clinched a playoff birth for the first time since the 2002 season.
On Saturday, Seipel's friend Phil posted to Instagram using Tom's account.
"I wanted to let you know that today Tom's suffering came to an end and he has entered into Heaven's gates. He is face to face with his maker," Phil wrote. "Thank you for loving and supporting my friend and his family through this trying ordeal. #Seipelstrong forever."
View this post on Instagram
In addition to being a Browns fan, Seipel was a husband, father, and a missionary who spent years in Nicaragua.
Seipel was also a Columbus native and an Ohio State graduate.
Doctors diagnosed Seipel with kidney cancer in November 2017.
The diagnosis forced Seipel to move to Savannah, Georgia, to be closer to family and to receive hospice care.
Several people helped Seipel attend the Week 17 game, including "Dawgs of War" podcast hosts Rawley Davis and Kevin Tuleta along with Szabo Apparel Co. owner Brian Szabo.
Seipel also had the chance to meet Browns quarterback Baker Mayfield and his wife Emily.
Emily Mayfield offered Seipel 10 seats in her suite to watch the Week 17 game.
The group took photos together after the game too.
Saturday's news reached Baker Mayfield, who paid tribute to Seipel on his Instagram story.
"Smiling down on us," Baker Mayfield wrote. "Love you @tomseipel."
Rest In Peace Tom. Your pure heart will never be forgotten. https://t.co/VEUeo77NXu

— Baker Mayfield (@bakermayfield) February 13, 2021
In a Dec. 23, 2020, Instagram video, Baker Mayfield had called Seipel "inspirational" and a "warrior."
On Jan. 26, "The Browns Nation Station" podcast hosted Tuleta as a guest to ask him what it was like to watch the game with Seipel.
"Even after the game ended, it just still wasn't…Emily Mayfield ran up and gave Tom the biggest hug," Tuleta said. "He just saw them clinch against the Steelers with his dad and his best friend.

"I mean it was just…Rawley put it perfectly, my co-host, he said, 'it was a Disney movie for Browns fans.' And, literally [there] is no better description than that."
Tuleta said he wanted to make sure the focus remained on the inspiration Seipel provided.
"The world has never needed the story of Tom Seipel more than right now," Tuleta said.
Seipel is survived by his wife Margarita and daughter Mia.
The Seipel family has yet to announce funeral arrangements.