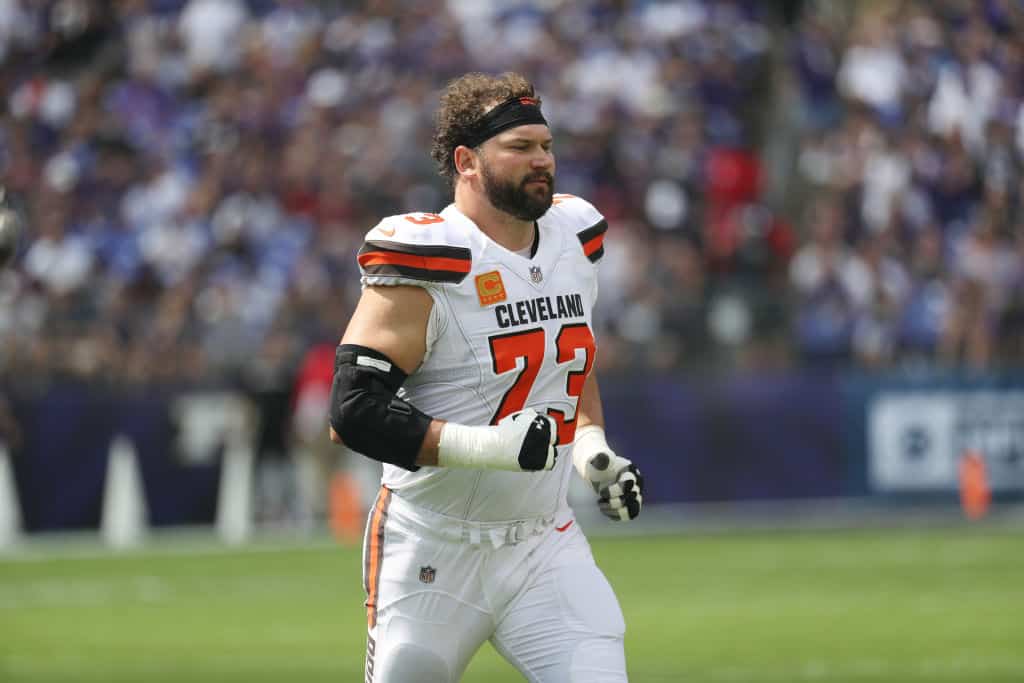 In sports, there are a few accolades that are well-known around the country.
When a golfer wins the Masters, they are awarded an iconic green jacket.
When any team wins their league's final game, they are awarded with a championship ring.
For Joe Thomas of the Cleveland Browns, the gold jacket representing members of the NFL Hall of Fame is another incredible honor.
Coming soon ➡️ @joethomas73 in a @HaggarCo Gold Jacket. pic.twitter.com/DRapErUgPx

— Pro Football Hall of Fame (@ProFootballHOF) February 17, 2023
Thomas, as many Browns fans are well aware, was elected to the Hall of Fame in the first year that he was eligible.
He was the first Browns player elected to the Hall of Fame since Mac Speedie's induction in 2020.
Thomas had a legendary career for the Browns.
He holds many individual records for the Browns and holds the NFL record for most consecutive snaps played as well.
What does a player like Thomas do once they have retired from the league?
If his five years post-NFL are any indication, a lot, apparently.
He is very active on the NFL Network and has been seen on Thursday Night Football as well.
Thomas has been recognized as a great TV personality, and he has also hosted a podcast with former Browns player Andrew Hawkins.
Thankfully for Browns fans, Thomas' presence continues to shine on a national scale.
He is certainly one of the most famous Browns players of all time and is now recognized league-wide in the Hall of Fame.
Thomas' mark on the Browns will continue to grow throughout the years, especially with his new career in broadcasting.