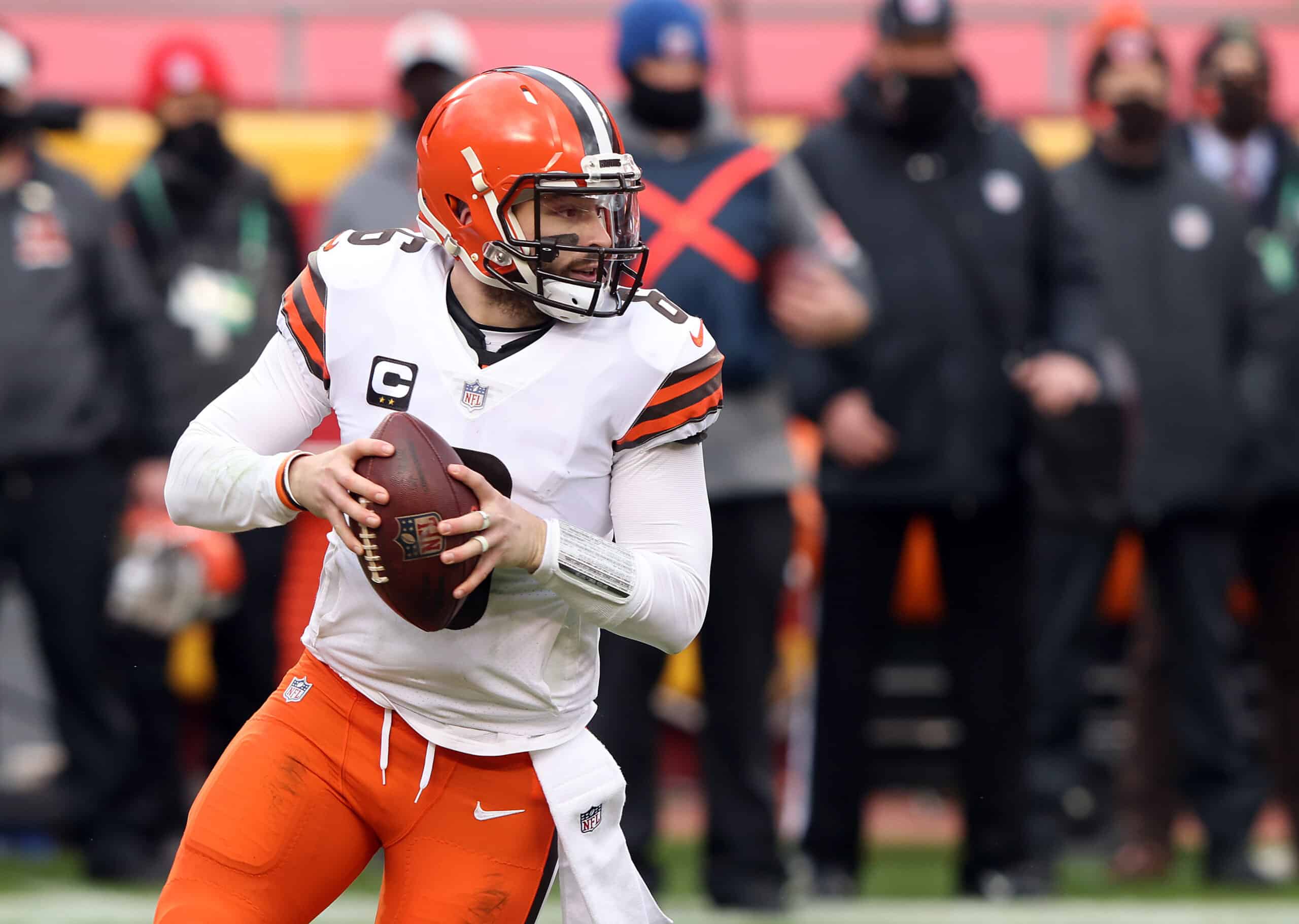 One of the biggest topics surrounding the Cleveland Browns this offseason has been Baker Mayfield's extension.
The former No. 1 overall pick is nearing the end of his rookie contract.
He is coming off a fantastic 2020 campaign, so the two sides might decide to strike a deal while the iron is hot.
Mayfield certainly wants to cash-in on himself and the Browns want to get a deal done before his value goes even higher.
That being said, it's tough to predict how much Mayfield will get, but the Browns can use recent quarterback extensions as an example.
Deshaun Watson
In September of 2020, the Houston Texans gave quarterback Deshaun Watson a massive extension.
He was well-deserving of a new contract after putting that team on his back over the last three seasons.
The Texans organization has always been high on Watson, so it's not surprising that they paid him.
Bil O'Brien said they won't talk about contract details or status with Deshaun Watson. They'll keep those in house. Overall OB said as he always has that they want Watson long term. They love him.

— James Palmer (@JamesPalmerTV) July 31, 2020
They signed Watson to a massive four-year extension worth $160 million.
That deal made Watson one of the highest-paid quarterbacks in the league.
He's making $39 million a season, but Mayfield might be able to surpass that.
Watson put together similar numbers to Mayfield before his extension prior to the 2020 season.
Sadly, off-the-field drama has made Watson's future in Houston and in the NFL cloudy.
Nonetheless, the Browns can use Watson's extension as a solid starting place for a possible Mayfield deal.
Does Mayfield Get Over $40 Million?
Over the last few seasons, quarterback salaries have risen tremendously.
It's not out of the question to think that Mayfield could get over $40 million per season.
As of right now, only Dak Prescott and Patrick Mahomes are making $40 million or more per year.
Deshaun Watson's and Pat Mahomes' extensions this summer put them on 🔝

(h/t @FieldYates) pic.twitter.com/m7ivladc58

— ESPN (@espn) September 5, 2020
Obviously, Mahomes is a generational talent and deserves to be the highest-paid player in the league.
However, Prescott received $40 million from Dallas despite having much playoff success.
Prescott has looked fantastic in the regular season, but has only one playoff victory under his belt.
That being said, Mayfield has the same amount of playoff wins and has played two fewer seasons.
It seems possible that Mayfield could actually get more than $40 million a year.
Faster Than Lamar?
Another factor worth noting is the fact that Baltimore Ravens quarterback Lamar Jackson has not signed an extension yet.
The two young quarterbacks are likely going to try and wait each other out in an attempt to receive a higher salary.
Both quarterbacks have one playoff win, but Jackson does have an MVP award as well.
Lamar Jackson BALLED in 2019!

• Youngest QB to ever win MVP at 22 years, 358 days old.

• 1st player in NFL history with 2,500+ pass yds & 1,000+ rush yds in a season

•3rd QB in NFL history with 35+ pass TDs and 6 or fewer INT in a season (Aaron Rodgers, Tom Brady) pic.twitter.com/UfWQhreON2

— CBS Sports HQ (@CBSSportsHQ) July 30, 2020
The dual-threat quarterback has more accolades on his resume than Mayfield.
At the end of the day, those awards could be enough to put him over $40 million per season, assuming the Ravens are willing to pay that.
That being said, Watson's extension appears to be the best example for Mayfield's extension.
A deal in the ballpark of four years $150-160 million seems to be fair.
However, another solid postseason run could certainly use push Mayfield into that $40 million club, so we'll see if the two sides decide to wait or sign before the 2021 season begins.