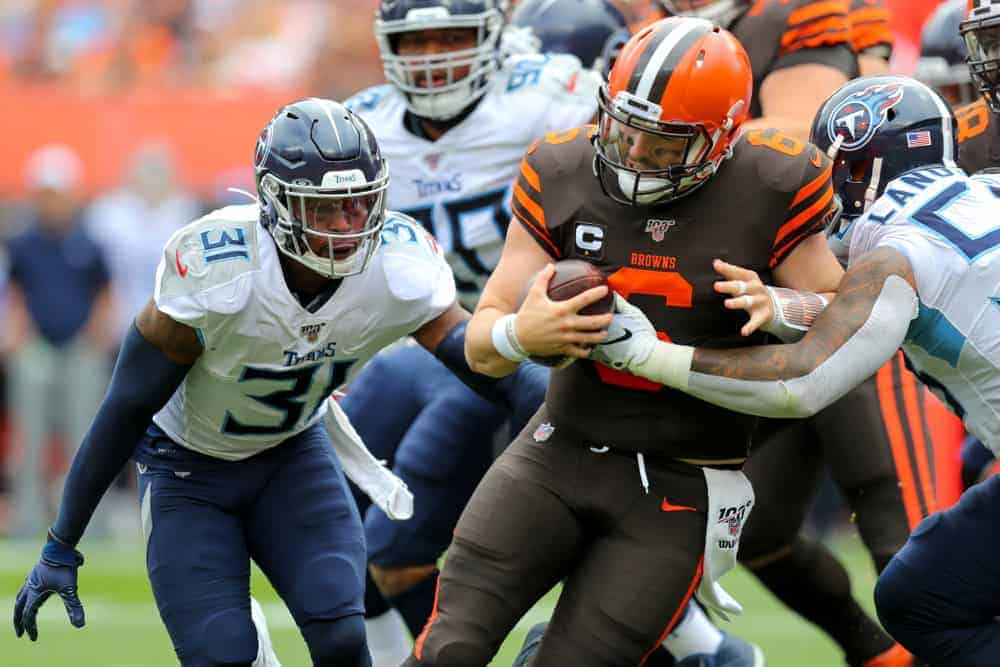 The Cleveland Browns are searching for answers after falling to the Seattle Seahawks in a tough 32-28 loss at First Energy Stadium.
While much of the blame was placed on the referees, Cleveland's primary concern is protecting the football. 
Cleveland isn't as bad as their 2-4 record suggests, possessing an elite running back, pass-rusher, and receivers. 
The reality is that talented teams can unravel at the hands of turnovers.
Over the first six games of the season, Cleveland has an alarming 14 turnovers, ranking 31st in the NFL. 
The turnovers continued Sunday as quarterback Baker Mayfield turned the ball over four times Sunday, bringing his season total to 12.
Baker Mayfield has NFL-leading 25 interceptions since start of 2018 https://t.co/ivpAEW1jvr

— ProFootballTalk (@ProFootballTalk) October 14, 2019
Yet, the narrative following the Sunday defeat focused on the questionable officials. Cleveland needs to move forward and work on correctable issues. 
Mayfield voiced his disdain after the game.
"I'll probably get fined for this, but it [the officiating] was pretty bad today," Mayfield told reporters after the loss. 
While Mayfield remains confident, his ball security is a concern as pressure builds in Cleveland. 
#Browns self-destruct, blow 20-6 lead in 32-28 loss to #Seahawks; Baker Mayfield throws 3 INTs, turnovers and penalties do in Clevelandhttps://t.co/PbTtrZS8zz via @923TheFan

— Daryl Ruiter (@RuiterWrongFAN) October 13, 2019
"Any loss hurts," Mayfield told reporters. "Losing at home sucks. We have played three games here and lost three of them. It hurts, especially when it was a game that really felt like we needed."
In each of the last three seasons, the Super Bowl champions finished in the top half of the league in offensive giveaways. 
Mayfield must protect the football if the Browns are to compete for a Super Bowl in 2019.