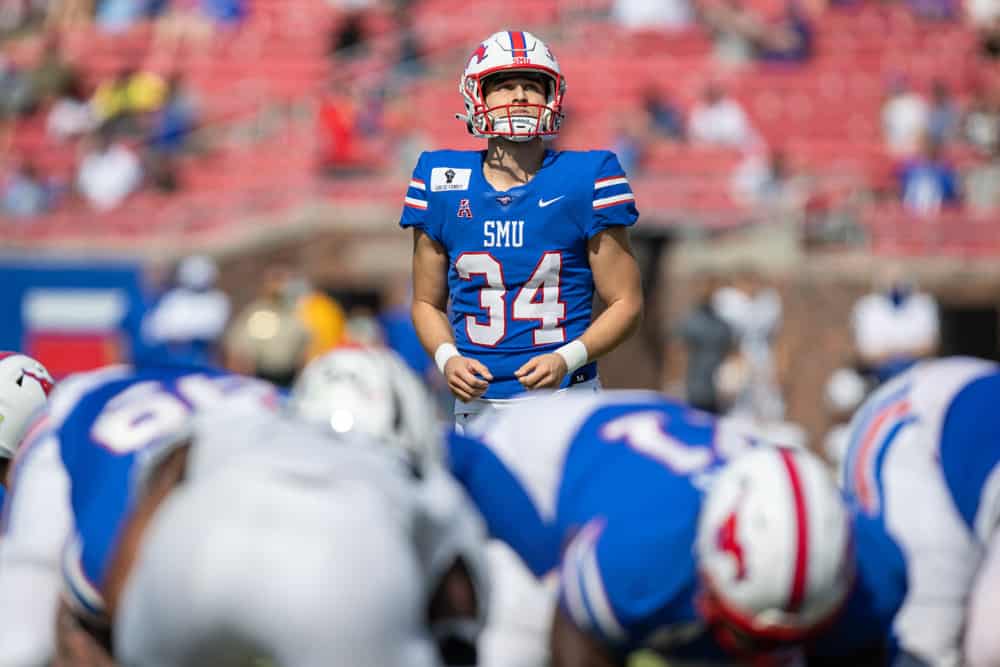 Luckily, the Cleveland Browns are relatively healthy heading into their Week 1 matchup with the Kansas City Chiefs.
Most of the starters are ready to play, but sadly they continue having issues finding a reliable kicker.
Last season, Cody Parkey looked solid throughout most of the season in 2020.
Sadly, Parkey suffered an injury in training camp, so the organization went with Chase McLaughlin at kicker.
Then it got worse as McLaughlin suffered a hamstring injury earlier this week.
#Browns kicker Chase McLaughlin has been added to the injury report as questionable with a hamstring injury. He was a full participant today

— Mary Kay Cabot (@MaryKayCabot) September 10, 2021
It sounds like McLaughlin has been practicing, but it's uncertain if he'll play on Sunday.
That being said, rookie Chris Naggar could be asked to start as the kicker in Week 1.
Going With The Rookie
The Browns have certainly had their issues with kickers over the last few seasons.
McLaughlin appeared to be a decent option last season, but struggled in camp.
Despite that, Cleveland decided to give him a shot as the starting kicker to begin the season.
That probably won't be happening with Naggar being elevated from the practice squad on Saturday.
#Browns have elevated LB Elijah Lee and K Chris Naggar from the practice squad. K Chase McLaughlin was added to the injury report Friday as questionable with a right hamstring injury.

— Mary Kay Cabot (@MaryKayCabot) September 11, 2021
It doesn't sound like a guarantee that Naggar starts, but hamstring issues usually aren't something that are healed overnight.
That means the Browns are likely going to have to trust a rookie kicker in an important Week 1 matchup against the Chiefs.
This is obviously not wanted anyone wanted, but Naggar was fairly successful in college.
In Naggar We Trust?
The undrafted rookie kicker signed with the New York Jets after this year's draft.
He didn't last too long there before being cut after failing to earn the starting kicker job.
The Browns figured they'd give Naggar a shot on the practice squad since they weren't 100 percent in on McLaughlin.
Now, it sounds like the Browns are going to be forced to believe in the undrafted rookie.
Let's be fair, Naggar has a strong leg but just doesn't have the NFL experience under his belt.
New #Browns Ps kicker Chris Naggar hitting one from 70 pic.twitter.com/dPUtLi9dJx

— Brad Stainbrook (@BrownsByBrad) September 2, 2021
He transferred to SMU during his senior season after spending 2019-2019 at Texas.
Naggar won 2020 AAC Special Teams Player of the Year for his performance in 2020.
He knocked down 17 of his 21 field goals (81.0%) and 43 of 46 extra points (93.5%) last season.
Clearly, Naggar is a fairly decent kicker, but doesn't have the experience to back him up.
Nonetheless, it sounds like the Browns don't have any other options going into Sunday's contest.
Possibly a strong performance against the Chiefs could earn Naggar a shot at the starting job.
It'll be interesting to see his performance in Sunday's game, but Browns fans are likely praying it doesn't come down to a field goal in the fourth quarter.