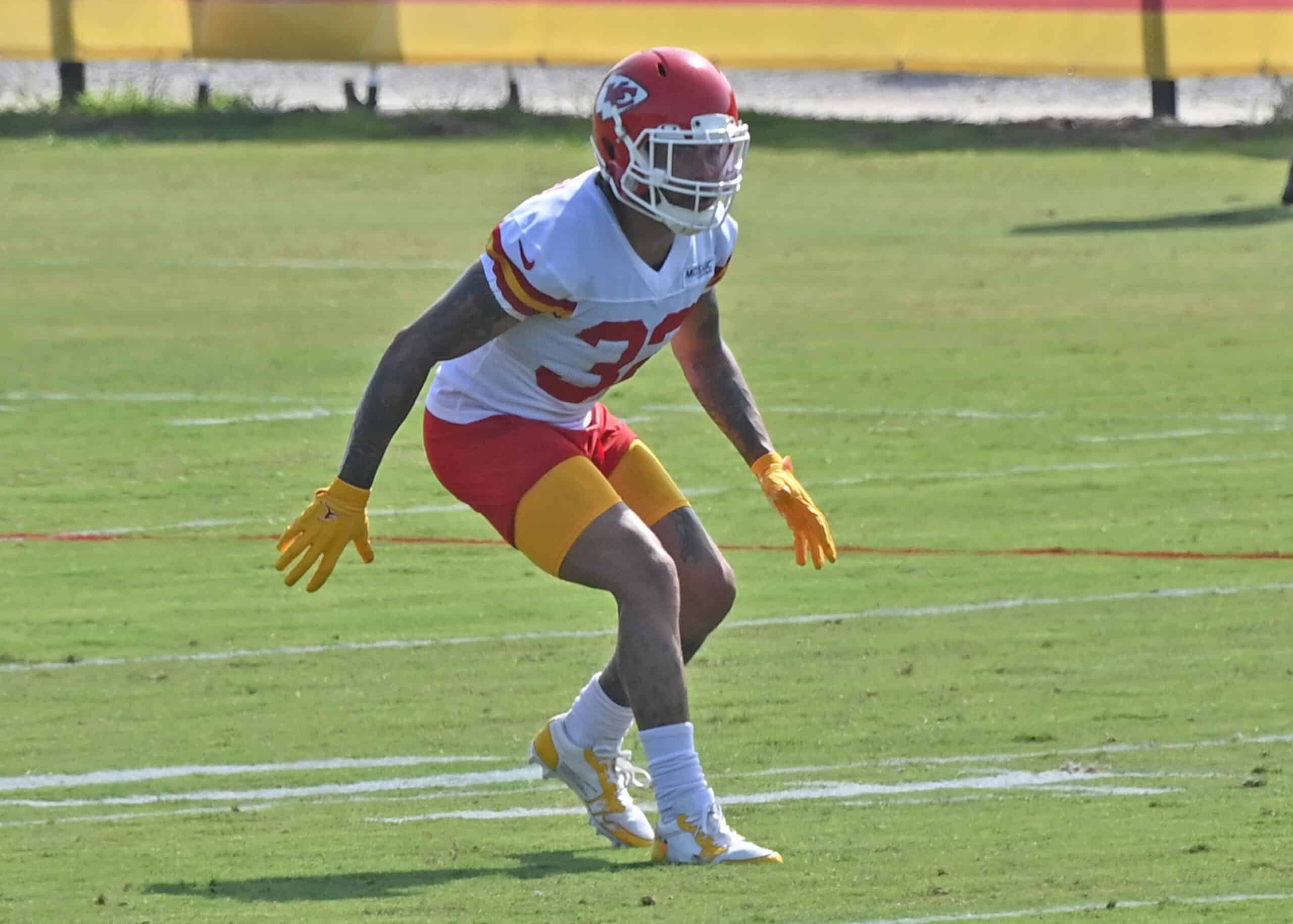 The Kansas City Chiefs got some good news on the eve of their Week 1 game against the Cleveland Browns.
Safety Tyrann Mathieu was activated Saturday from the Reserve/COVID-19 list.
Chiefs Tyrann Mathieu activated off COVID-19 list https://t.co/Cg4Eb8hxpH

— FOX4 News (@fox4kc) September 11, 2021
While Mathieu is now available to play, he still is listed as questionable on the latest injury report.
Tyrann Mathieu
Mathieu was placed on the Reserve/COVID-19 list after testing positive on September 1.
He is vaccinated so he needed to be asymptomatic and have two positive tests 24 hours apart to be cleared.
It is not known what Mathieu's symptoms were or how severe they were, but the Chiefs are obviously concerned about his conditioning since he has not practiced in 10 days.
Tyrann Mathieu back off the covid list hasn't practiced in over a week. He has been in meetings via zoom. Conditioning is the concern. He is listed as questionable and will be a game time decision @Chiefs @CBSSports

— Tracy Wolfson (@tracywolfson) September 11, 2021
Browns fans understand this situation all too well as Myles Garrett struggled with breathing and conditioning when he returned from his bout with COVID-19 last season.
Defensive Coordinator Steve Spagnuolo On Game Planning
Thursday, Chiefs DC Steve Spagnuolo talked about his game planning challenges.
"It's up in the air right now. It's a little bit challenging to game plan for, but we've got Plan A and Plan B. We would handle it no different, obviously, than somebody getting hurt in the middle of the game. Guys have got to be ready to step up."
"But this dude, he's a special guy in my opinion. So we'll see, but I think we've got to be fair to him. We always say this: 'Sometimes you've got to protect the players from themselves.' So we'll be careful there. Coach Reid and I have talked about it…We'll see where we are when the time comes."
What It Means
Mathieu could be on a snap count.
It seems highly unlikely that the Chiefs would activate him right at the deadline to be available for Sunday's game only for him to be on the sidelines.
In 15 games last season, the 29-year-old two-time Pro Bowler had 6 interceptions and 1 touchdown.
Against the Browns in the divisional playoff game, Mathieu had 5 solo tackles and 1 tackle for a loss.