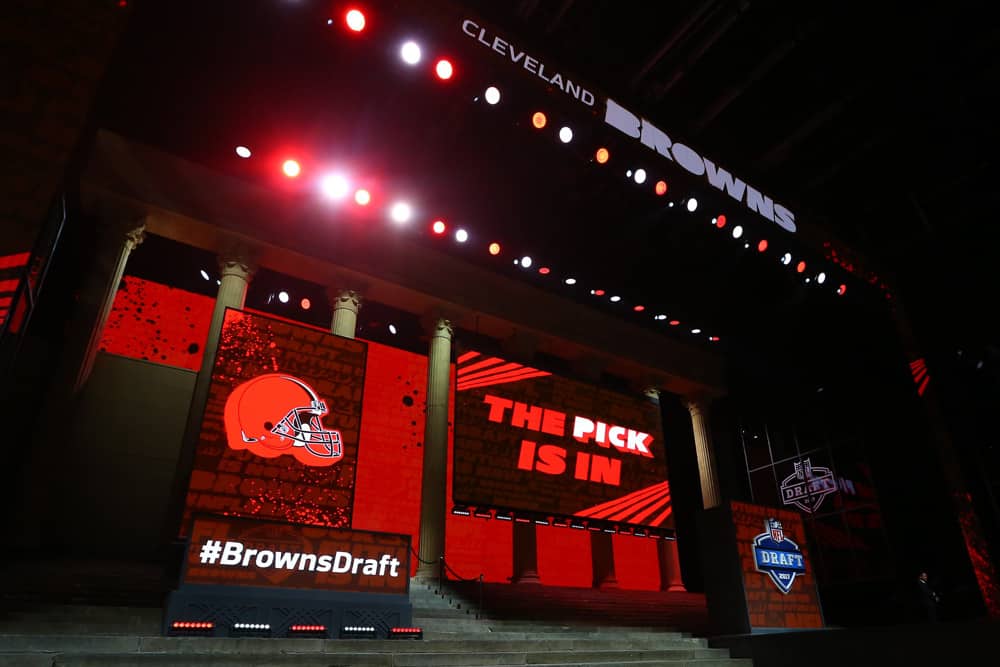 The Cleveland Browns unfortunately do not have a first-round pick in the upcoming 2023 NFL draft.
So they will have to make the most of the picks they do have, especially the ones on day two.
Finding some type of impact players in the second and third rounds is crucial for the Browns this draft.
Here are two impact players the Browns should draft on defense this year.
Mazi Smith, Defensive Tackle, Michigan
The Browns need to add some help to their defensive line.
After giving up 135.0 rushing yards per game this past season, the interior defensive line is an issue.
One player that can add that will make an immediate impact is Mazi Smith of Michigan.
Can see Mazi Smith's power and play strength on this rep. Doesn't lose leverage, sheds, makes a play. pic.twitter.com/bLfRezH2q8

— Marcus Johnson (@TheMarcJohnNFL) January 24, 2023
Smith is 6'3″ and 326 pounds and is viewed by many as one of the better run-defenders in the draft.
He had 30 stops and 36 tackles this past season.
Also, Smith has experience playing against some of the best teams in college football during his time at Michigan.
Picking in the second round, Smith would be a good selection for the Browns.
Zacch Pickens, Defensive Tackle, South Carolina
Another big-body defensive lineman the Browns should consider is Zacch Pickens of South Carolina.
He is 6'4″, 304 pounds, and can get after the passer.
This past season at South Carolina, Pickens recorded 19 pressures, 13 QB hurries, and three sacks.
Even though he is a better pass rusher than run defender, Pickens could develop into a stout defensive lineman.
4. Zacch Pickens, South Carolina
Former 5-star with the physical traits that will make any GM drool. Never seen any kind of consistency in his game though, particularly in pass rush. The pass rush drills will be huge for him
https://t.co/I7OWJZN0KX

— WalkTheMock (@WalkTheMock) January 25, 2023
More than likely, Pickens will be a third or fourth-round draft pick.
So he should firmly be on the Browns' radar at any point on day two.
If the Browns do not make many moves in free agency, look for them to find defensive line help in the draft.