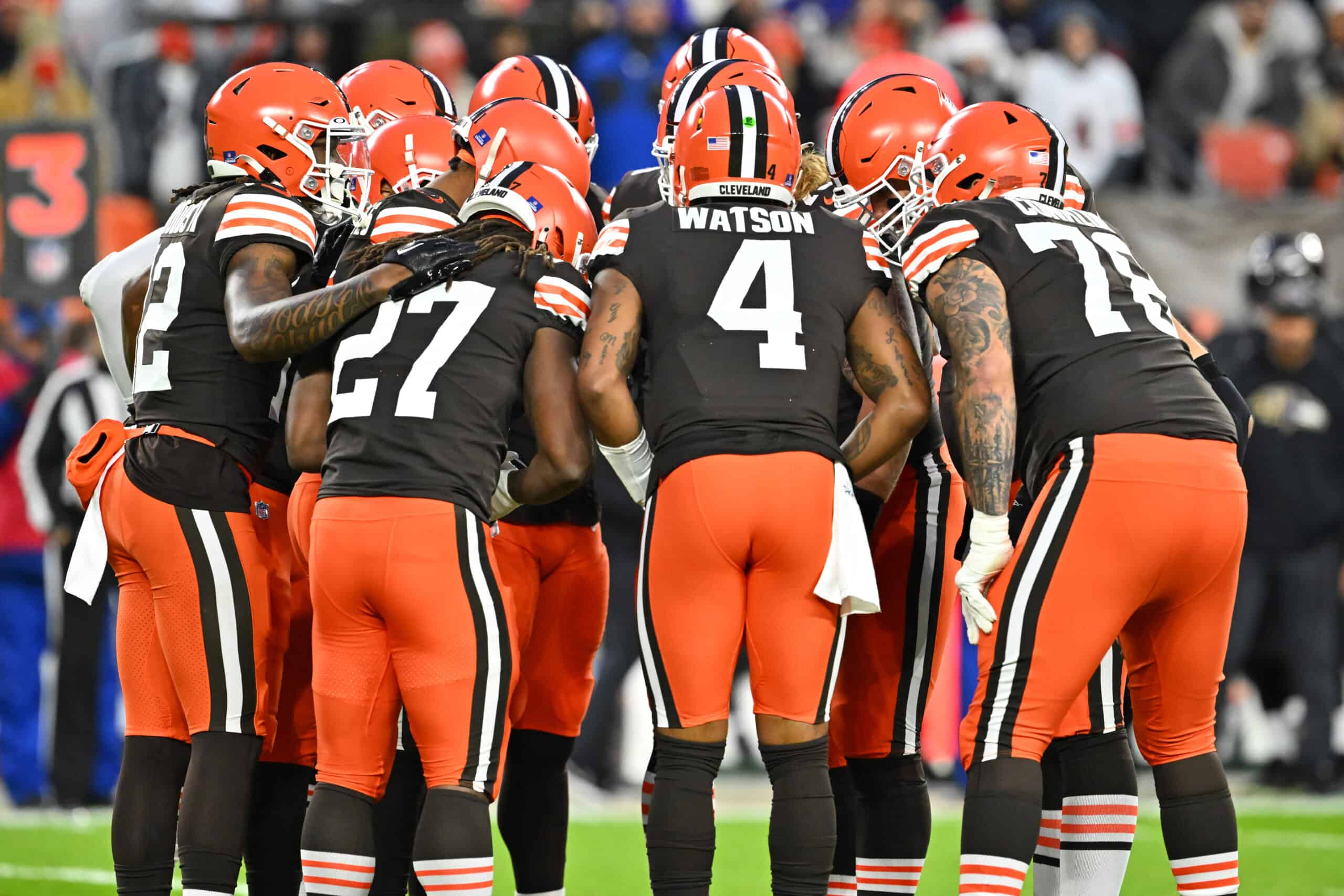 In a game pitting quarterbacks dying to show what they can do, the Cleveland Browns visit the Washington Commanders.
Carson Wentz returns to a starting role after starting the season with a 2-4 record and a broken finger.
And he wants to show he is worth his mega-contract and deserves the nod over Taylor Heinicke.
#Browns Deshaun Watson on paying attention to his stats: "I came to Cleveland to win a Super Bowl. So by any means, if that's throwing the ball five times or throwing the ball 40 times…as long as we win, that's all that really matters." pic.twitter.com/8OggFYDH2c

— Camryn Justice (@camijustice) December 29, 2022
Deshaun Watson appeared to get past his rust issues and was ready to work on getting familiar with his teammates.
But last week's frozen tundra affair versus the Saints leaves him just 2-2 since his return.
It would be a great week for a breakout performance for either or both of them.
this was Carson Wentz's fourth play back lol pic.twitter.com/JpT9CdK4H9

— Nate Tice (@Nate_Tice) December 28, 2022
Washington is as close to a must-win mode as possible, clinging to the 7th seed in the NFC.
And while Cleveland is eliminated, their players seem bent on finishing the season on a high note.
But the 2 matchups to watch in the Browns-Commanders game do not directly involve the quarterbacks.
Ethan Pocic Versus Allen/Payne 
Washington's defensive end tandem of Chase Young and Montez Sweat gets a lot of the kudos for their top-4 defense.
But interior linemen Daron Payne and Jonathan Allen are not exactly slouches.
The pair have combined for 17 sacks and 32 tackles for a loss so far.
Of course, the primary concern for Allen and Payne is the Browns' pair of All-Pro guards, Joel Bitonio and Wyatt Teller.
#Browns OC Alex Van Pelt said he would advocate to keep C Ethan Pocic beyond this year. Pocic on one-year deal.

— Chris Easterling (@ceasterlingABJ) December 29, 2022
But Pocic, despite a career year for the veteran center, is the weak link to be exploited.
Cleveland is fortunate to see Pocic back in the lineup after a stint on the injured reserve list.
Keeping Hjalde Froholdt on the sideline might give the Browns an edge in the battle of the middle linemen.
And that will allow the tight ends and running backs to chip away at the ends.
Myles Garrett Versus Charles Leno 
Charles Leno started the season off in fine form for the Commanders.
But the last couple of weeks have been more of a struggle for the left tackle.
Facing Joey Bosa in Week 16 might have been one of the issues.
And he gets to follow up that battle with a visit from Myles Garrett.
#Browns Myles Garrett confirmed his 3-play benching was a misunderstanding connected to him being sick. He said it was Kevin Stefanski's decision and he abided by it pic.twitter.com/mmjtv930sr

— Mary Kay Cabot (@MaryKayCabot) December 30, 2022
Garrett leads all edge rushers in pass rush win rate and quietly posted 13.5 sacks through Week 16.
He also might have a bit of a chip on his shoulders after a token one-series benching got blown out of proportion last week.
With no Jadeveon Clowney on the opposite side, Washington can make adjustments to help Leno.
Whether rookie Alex Wright and the rest of the pass rushers can take advantage of them might determine the game.