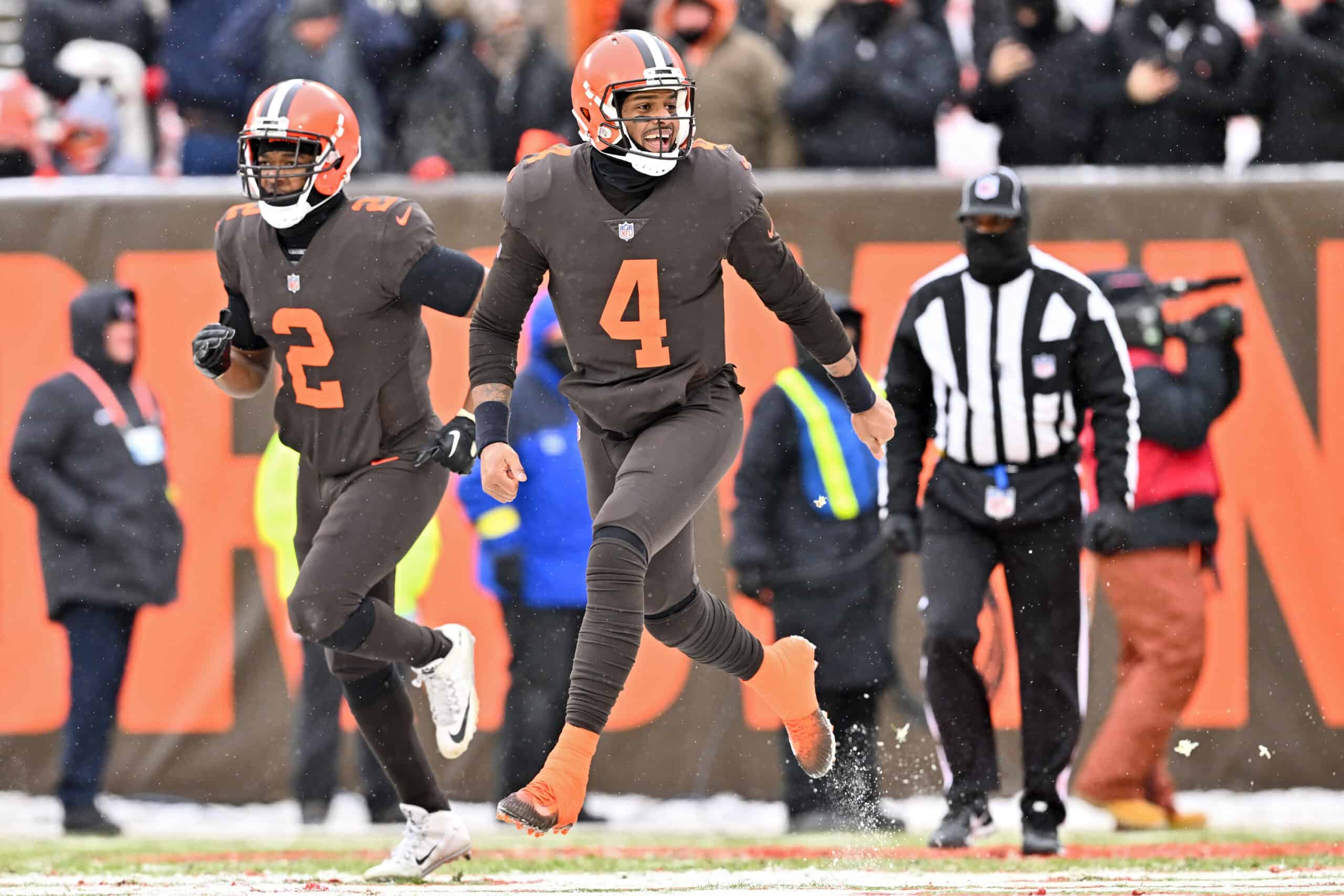 Myles Garrett and the Cleveland Browns kick off the new year with a game against the Washington Commanders.
It's not a big surprise that the Commanders are fighting the Giants for third and fourth place in their division.
But there is a twist few saw coming before September.
Washington can clinch a playoff spot with a victory over the Browns, or fall out of the 7th position with a loss.
kicking off the new year 🏈🎇 pic.twitter.com/HoRnALCy2h

— Cleveland Browns (@Browns) December 30, 2022
Meanwhile, the Browns are riding out the string after their official elimination in Week 16.
Kevin Stefanski's troops insist they are engaged and will put a full effort out against the Commanders.
And they'll need to bring that effort to upset the home team.
Here are 2 keys to a Browns victory over the Washington Commanders.
A Proper 'Welcome Back' for Carson Wentz 
Washington will switch back to Carson Wentz as their starting quarterback this week.
Wentz saw about a half of action in relief of Taylor Heinicke in their loss to the 49ers last week.
His performance did not stand out from Heinicke, but head coach Ron Rivera opted to make the switch.
Washington was 2-4 when Wentz broke his finger in a close victory against Chicago.
REPORT: @Commanders name Carson Wentz starting QB for Week 17 vs @Browns pic.twitter.com/6RiJaXnbWS

— The Fantasy Source 🔮🏈 (@FantasySource_) December 28, 2022
And there is little secret how fond the team is of his backup, Heinicke.
Pressuring Wentz and rattling him early could lead to another mid-game passer switch.
At the very least, it could help the Browns win the turnover battle and walk away with a win.
Washington's offensive line can be beat straight up, but an occasional corner or safety blitz isn't a bad idea.
Let Watson (and Chubb) Cook
Washington fields a top-4 overall defense led by an excellent front four.
And the key to an easier victory is to control the line of scrimmage as much as possible.
But most opponents find that to be a difficult task, more so with the return of the other-worldly Chase Young.
Cleveland's offensive line has been up and down this season, largely due to injuries.
"I came to Cleveland to win a Super Bowl" @deshaunwatson pic.twitter.com/8dqTZ8NVN9

— Cleveland Browns (@Browns) December 29, 2022
They match up well and probably are up to the challenge with a little tight end or running back assistance.
But if Kevin Stefanski has it in him to be less predictable, he can help by keeping the defense on its heels.
And Watson has to be on his toes, as mobile as he can be as he looks for receivers downfield.
Just a couple of big plays in the face of pressure or against the "right" defense can take some wind out of Washington's sails.