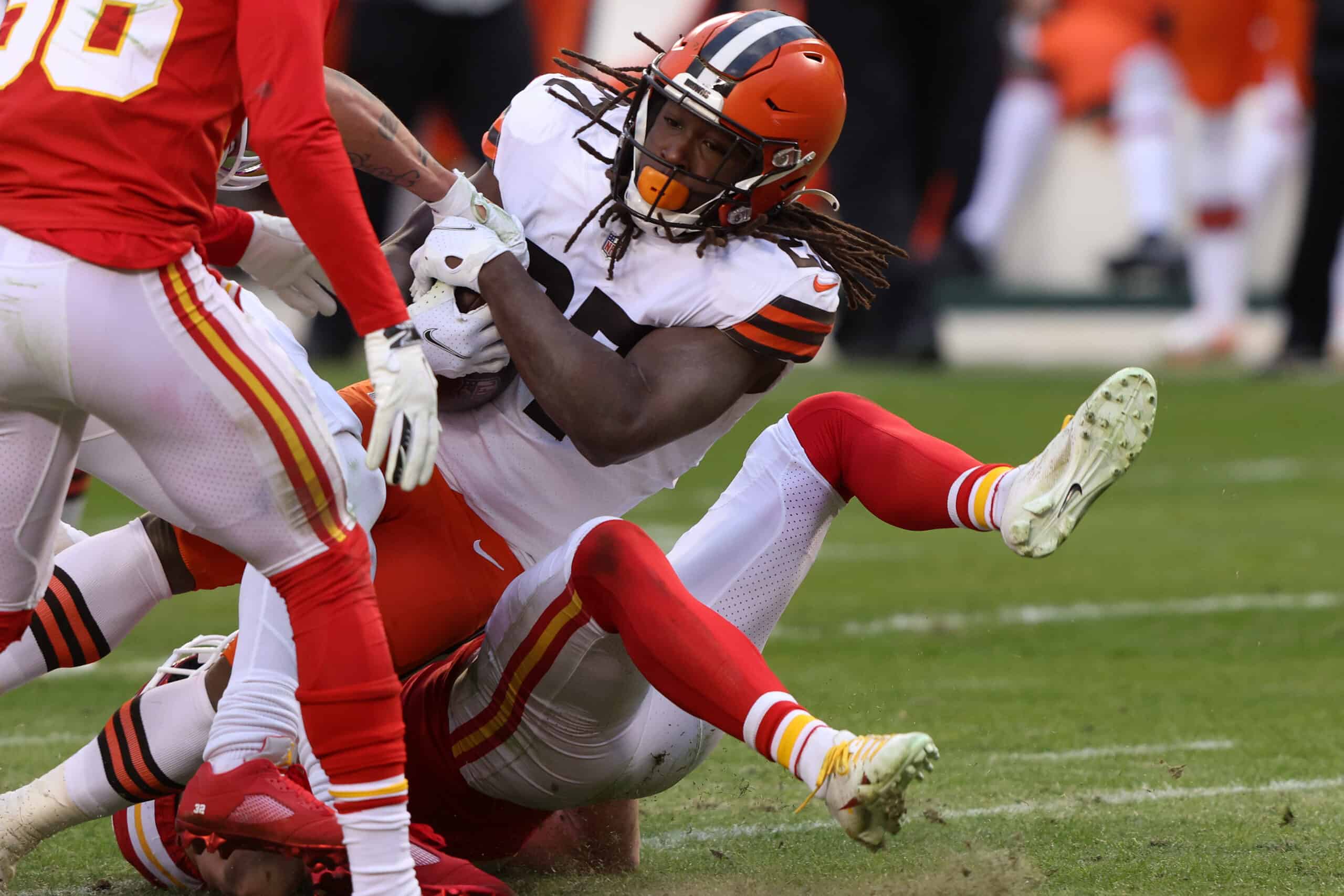 The hype is real and everywhere you look.
The Cleveland Browns are expected to contend in 2021.
A playoff run is also on the docket according to most.
The Cleveland Browns will go 13-4. pic.twitter.com/C7McTzPkTf

— Ricky Smith (@Rickonia) July 8, 2021
Let's hope all of this happens, but what if in a strange twist of fate, it does not, some things are certain to happen.
Browns fans are always waiting for the other shoe to drop so it is likely most have given this some thought.
There would have to be a shakeup of some sort.
What would be the two most likely things to happen if the Browns don't live up to the hype this season?
1. OBJ Is Traded
This would not be a complete surprise.
It has been a standing rumor practically since he got here from the New York Giants.
However, if he does not have a good year, he could be dealt this time.
Why?
The Browns have a lot of offensive weapons between the running backs, tight ends, and other wide receivers; last year, this group picked up the slack after his season-ending injury in October.
OBJ is back running routes with Baker 🔥

(via @God_Son80) pic.twitter.com/cLoMpohfbA

— B/R Gridiron (@brgridiron) July 7, 2021
If OBJ does not contribute as expected in 2021, he could be traded for draft picks or players that could fill other roster gaps.
He is under contract until 2023, and despite the mixed feelings Browns have about him, other teams would be interested.
It would be a matter of whether teams want to absorb the $30 million left on his contract.
2. Somebody Is Getting Fired
The Cleveland Browns defense under Joe Woods has absolutely no idea how to cover the middle of the field or play screens/draws.

Zero situational awareness.

Looks lost on 75% of snaps.

Bad at tackling too.

— C4 (@c4men) November 1, 2020
If the Browns improved defense with so many first-round picks and excellent free-agent signings does not play well, the blame could fall on defensive coordinator Joe Woods.
He got a pass in 2020 because he started the season with significant injuries to Grant Delpit and Greedy Williams.
Woods did what he could with what he had to work with last season.
Honestly, he has the most upside of any of the Browns coaches on the staff.
His roster is loaded, and he has training camp and preseason to get everyone working well together.
If all of this does not go as expected, Woods could lose his job.
Other Possibilities Include Big Name Roster Cuts
While only two scenarios were laid out here, there are others that could occur.
Special teams have been a bit of a sleeper category on the Browns team.
Most Missed Extra Points,
Last 5 Seasons:

Minnesota Vikings (23)
Tampa Bay Buccanneers (19)
Los Angeles Chargers (19)
Cleveland Browns (19)
Seattle Seahawks (18)
Carolina Panthers (17)
Kansas City Chiefs (16)
Houston Texans (16)

— Dustin Baker (@DustBaker) July 8, 2021
If kicking and punting become problematic and cause the team to lose games, both Cody Parkey and Jamie Gillan could lose their jobs; both are contracted through the end of the 2021 season.
The free-agent defensive ends that are supposed to help Myles Garrett, Jadeveon Clowney and Takk McKinley, are only on one-year deals so they could be out also.
Bottom Line
Everybody knows that it takes planning, skill, and luck to win a championship.
Dwelling on the negative is never a good idea especially with training camp just a couple of short weeks away.
All that matters is the 2021 season, and the Browns have a lot of upside.
Let's hope the team stays healthy and does a lot of winning so we don't need to focus on doom and gloom possibilities next January.