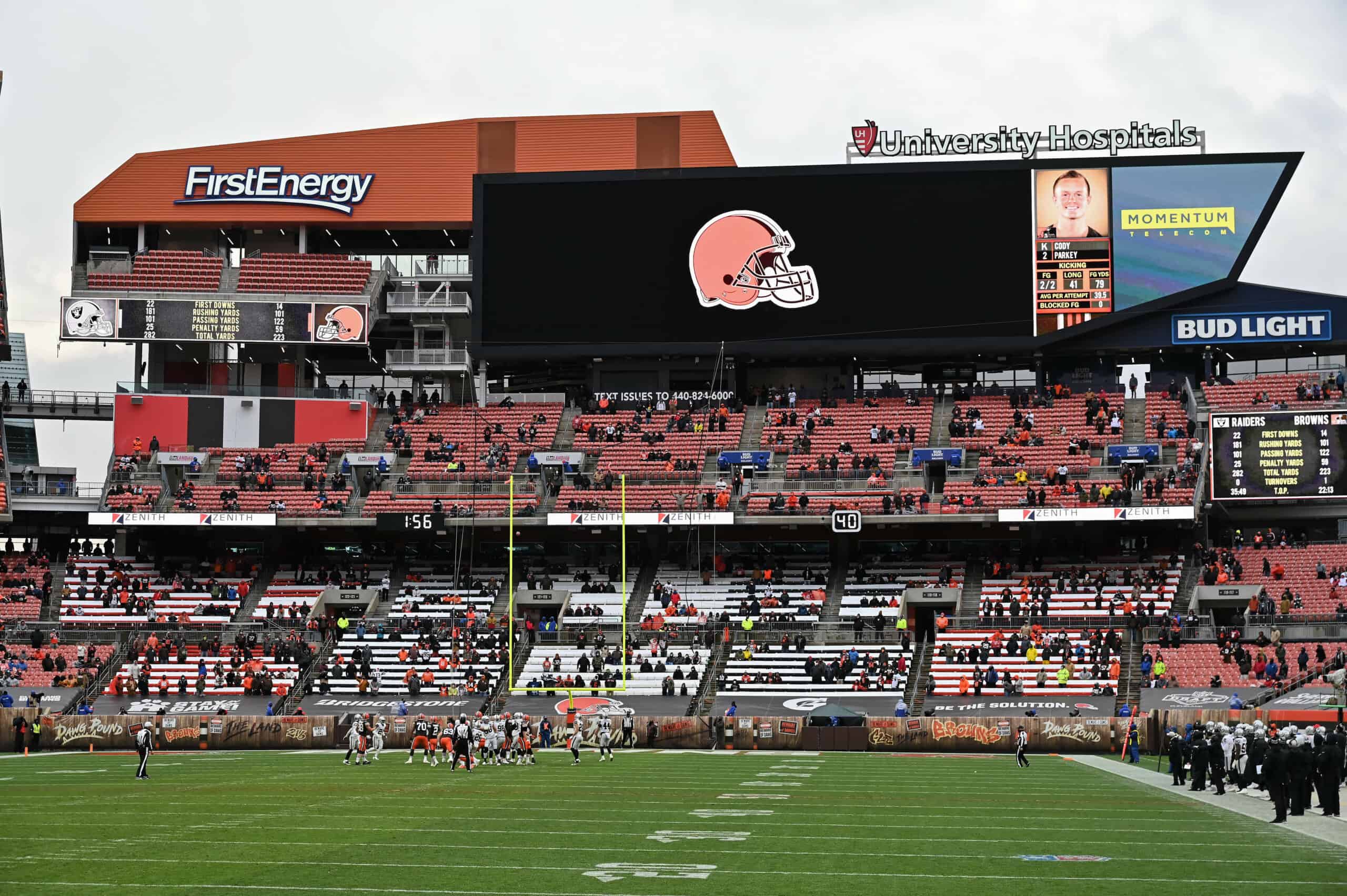 The Cleveland Browns roster needs some work this offseason.
General Manager Andrew Berry and the front office will be busy the rest of this winter trying to find the right pieces to get the Browns to where they want to be.
Two missed postseasons in a row won't sit well with anyone in the organization.
Of course, balancing contracts and the salary cap is where things get difficult.
Currently, overthecap.com has the Browns with an estimated $14.4 million over the cap for 2023.
However, with rollover cap space and speculated cuts and contract restructures, that number could get close to about $30 million under the cap.
Seeing a lot of confusion on this. With $27M+ in rollover cap space (noted by @FieldYates) the #Browns have just under $2M in cap space for 2023.

The Browns will free up space by restructuring contracts but the amounts and which ones can only be speculated on at this point. https://t.co/Y44Q1A0E18

— Craig Fountain (@CraigAFountain) January 12, 2023
And they'll easily open it up to over 30 million. Cap space isn't an issue for the Browns this off-season. https://t.co/CLgcaDUrjP

— Offseason Chopz (@Pchopz_) January 9, 2023
So, what moves can be made to try and get some extra cap space to work with?
1. Joe Haeg, Offensive Lineman
One of the "easy" cuts for Cleveland could be Joe Haeg.
One snap is all Haeg played this past season.
He made just over $2 million in the process.
Haeg was brought in to provide some offensive line depth as a quality veteran.
However, appearing in just one snap over the entire season isn't exactly a crucial role.
He's on the books for $2.5 million next season if the Browns bring him back.
Cutting him would cost the Browns just $500,000 in dead cap.
Letting him go to free up an extra $2 million seems like a fairly easy decision to make.
Haeg has seen the field less and less in recent years with no indication of that trending the other way anytime soon.
2. John Johnson III, Safety
Fans have grown a bit impatient with the inconsistency of John Johnson III.
He's had a number of lapses in Cleveland's secondary, a unit that's had, well, a lot of lapses the past couple seasons.
With the potential to save a good chunk of cap space by cutting him, it may be a move the Browns consider.
John Johnson III dead-faced told the media that he needs a defensive coordinator to make him to "play" [hard].

I applaud his honesty. I thought the $33M the #Browns gave him would motivate him but apparently not. He needs a DC screaming in his ear. Paging @GreggFnWilliams? https://t.co/DY87Fe4asG

— Roberto Shenanigans (@Rob_Shenanigans) January 9, 2023
Think back to when the team cut tight end Austin Hooper.
Doing so with a post-June 1st designation saved the team $9.5 million in cap space.
The same process could be used here. Johnson is owed $8.75 million in base salary next season with a $1 million roster bonus that hits March 19th.
If Cleveland cuts him before that with a post-June 1st designation, that's $9.75 million in net savings.
With Johnson's inconsistent play in Cleveland, it's a move that seems likely.
The late-season emergence of Grant Delpit might give the front office some confidence in needing to replace just one safety in the offseason.
3. Jordan Elliott, Defensive Tackle
Defensive tackle remains a weak spot on Cleveland's defense.
Many hoped Jordan Elliott would take a leap forward this past season.
That just didn't happen.
Cleveland took a chance on Elliott in the third-round of the 2020 draft.
While third-rounders don't always blossom into consistent players, many would've hoped for more out of him by this point.
If Cleveland wanted to look elsewhere at defensive tackle and save about $2.5 million in the process, cutting Elliott may be the way to go.